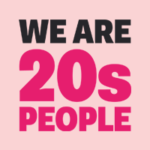 '20 People of the 20s' is part of 20sPeople – our season to mark the release of the 1921 Census, connecting the 1920s and the 2020s. This story was researched by Katie Fox, Digital Engagement Manager. Katie is one of the curators of our recent exhibition, The 1920s: Beyond the Roar. Kate Meyrick is one of the personalities she researched for the exhibition, who was known as the 'Nightclub Queen' of Soho.
---
The 'Nightclub Queen' of Soho
Kate Nason was born in Ireland in 1875 and moved to England in the early years of her marriage to Dr Ferdinand Meyrick. The couple had five children, but their union was not a happy one; records held at The National Archives show they filed for divorce in 1910. The divorce, however, did not happen, and they went on to have three more children together. Further records show they considered divorcing on two more separate occasions. Ultimately the couple never did divorce, however they did separate for good around the time Kate's nightclub career began.
In 1919 Kate was in London nursing her eldest daughter, who had caught influenza whilst studying at college. It was then that she saw an advert looking for a partner to run tea dances. After gaining another business partner they opened Dalton's Club in Leicester Square, and just two months later a second club on Bedford Street.
Over the course of her career Kate ran eight nightclubs in London, and one in Paris – a considerable feat. Her longest running business was The 43, arguably the most notorious nightclub of the decade, which was open from 1921-1933 at 43 Gerrard Street, Soho. While Kate's regulars always affectionately referred to it as 'The 43', the club in fact changed its name many times.
These name changes were not unusual for Kate's businesses. She frequently broke licensing laws which meant that her premises were raided by the Metropolitan Police. Upon being convicted she would be ordered to close the club in question, often re-opening it under a new name shortly afterwards.
It is Kate's frequent law-breaking, and subsequent raids by the police, which mean that a wealth of information about her is held at The National Archives. It is, perhaps, no surprise that her occupation in the 1921 Census is listed as 'confectioner' – no doubt a ploy to avoid the auspices of the law.
During the course of her nightclub career Kate, and those associated with her, were convicted for offences such as selling liquor without a licence or outside of permitted hours multiple times. At the start of her career, a fine and an order for her to close the club in question were the usual punishments. However, as she became a habitual offender and the Home Secretary at the time, William Joynson-Hicks, decided to crack down on nightclubs, the consequences of her law-breaking became more severe. Kate received five prison sentences, totalling over three years.
The longest prison sentence she received was 15 months hard labour in Holloway Prison, of which she served a year. This spell in prison was for paying a police officer, George Goddard, to warn her when raids on her premises were planned. Kate was not alone in this bribery though; nor was she in breaking licensing laws, which she rationalised as the only way to keep up with her competitors.
Though Kate Meyrick was flawed and broke the law, she was a significant 1920s businesswoman who made headlines and who is still known today as the 'Nightclub Queen' of Soho. Kate also succeeded in her aim of providing for her family, all eight of her children receiving a private education; three of her daughters even married into the aristocracy.
Our records, as well as her autobiography, tell us much about Kate and her career. They have also allowed us to recreate a nightclub within our exhibition space based on The 43, using police descriptions, lists of customers and staff, and a plan of the club.
---
Find out more
What is 20 People of the 20s?
20 People of the 20s is a project where staff members at The National Archives have researched a story of someone from the 1920s. From family members and First World War service personnel, to famous performers and politicians, we hope these stories will encourage you to explore the breadth of experience in 1920s Britain. '20 People of the 20s' is part of 20sPeople – our season to mark the release of the 1921 Census, connecting the 1920s and the 2020s. Find out more here.