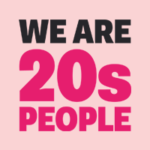 20 People of the 20s is part of 20sPeople – our season to mark the release of the 1921 Census, connecting the 1920s and the 2020s. This story was researched by Lisa Berry-Waite, our 1920s Record Specialist. Lisa decided to focus on Margaret Bondfield's story as she was one of the few working-class female MPs elected in the 1920s. Her appointment as Britain's first female member of the Cabinet is also an important milestone in history.
---
The first female Cabinet minister
Margaret was born in Chard, Somerset, in 1873 to William and Ann Bondfield. The tenth of eleven children, the family came from a working-class background; William lost his job when Margaret was still very young, resulting in a struggle for work in the ensuing years and fears of being forced into the workhouse system. This was ultimately avoided, but Margaret nevertheless experienced a tough childhood. An intelligent child, Margaret was able to find work at 13 years old as a pupil-teacher, teaching boys at her own school.
A year later, she took the brave – but most likely necessary – step to leave home and take up an apprenticeship with a draper in Hove, Sussex. Working conditions were hard, but by 1894 she had saved enough – £5, around £415 today – to join her brother, Frank, in London. Frank worked as a printer and trade unionist, and it was here that Margaret began to develop her political identity. She joined the National Amalgamated Union of Shop Assistants, Warehousemen, and Clerks (NUSAWC), becoming a union official and later assistant secretary. At the same time, she wrote of her working experiences under the psuedonym 'Grace Dare', in an effort to shed light on the poor conditions suffered by shopworkers. Margaret resigned her NUSAWC post in 1908, after 10 years of service.
Around the same time, Margaret had begun to campaign for universal adult suffrage (whereby any adult would be eligible, regardless of property owned), joined the Women's Labour League (WLL) as a founding member, while also joining the National Union of General and Municipal Workers (NUGMW). She subsequently stood for election in the 1910 and 1913 London County Council elections, but was unsuccessful on both occasions. After the First World War, in November 1918, Margaret was the first woman to be elected to the Trade Union Congress; her occupation is listed as 'Trade Union Secretary and Speaker in the Labour Movement' on her 1921 Census return. Six years later, she went one further, becoming one of the first female Labour MPs in December 1923 alongside Susan Lawrence and Dorothy Jewson.
In doing so she overturned a Conservative majority in Northampton, which became her constituency, having twice been defeated there previously (in 1920 and 1922). Her role in the first ever Labour government, serving under Ramsay MacDonald, was as Parliamentary Secretary in the Ministry of Labour. The government was, however, short-lived; it lasted a matter of months, both taking and resigning office in 1924. Our replica Cabinet table, which features selected records of the 20 prime ministers of the 20th century, is a great place to find out more about MacDonald's premiership.
Margaret returned to the House of Commons in 1926 when she won a by-election in Wallsend. Significantly, in 1929, Margaret became the first female cabinet Minister when she was appointed to the post of Minister of Labour in the second Labour Government, again led by Ramsay MacDonald. As Minister it was her job to secure the funds for unemployment benefits, at a time when the country was in great financial difficulty. This was already a difficult situation, which was only worsened by the Wall Street Crash in 1929. This in turn led to a period of financial uncertainty dubbed the Great Depression; MacDonald was beset by economic issues during this period and formed the National Government in 1931, at the behest of George V. The National Government was intended as an emergency measure in difficult times; a loose coalition of Labour, Conservative and Liberal parties. MacDonald's decision outraged many in the Labour Party. Margaret chose not to follow Ramsay MacDonald, and was defeated in the election that followed.
Margaret returned to the NUGMW after the election, before retiring in 1938 and founding the Women's Group on Public Welfare. The group sought to shed light on poverty, and suggested several radical ideas, such as the creation of a National Health Service and a minimum wage.
Margaret continued to campaign for the Labour Party in her later life. She passed away in 1953, aged 80; she never married. Clement Attlee, leader of the Labour Party and former Prime Minister, gave the address at her funeral.
---
Find out more
Curious to know more about what life was like in the 1920s? Book on to a tour of our 1920s exhibition: 'Beyond the Roar' exhibition tours Tickets, Multiple Dates | Eventbrite
Got some questions about the census? This Q&A could be for you: 1921 Census Q&A | Findmypast – YouTube
What is 20 People of the 20s?
20 People of the 20s is a project where staff members at The National Archives have researched a story of someone from the 1920s. From family members and First World War service personnel, to famous performers and politicians, we hope these stories will encourage you to explore the breadth of experience in 1920s Britain. 20 People of the 20s is part of 20sPeople – our season to mark the release of the 1921 Census, connecting the 1920s and the 2020s.  Find out more here.