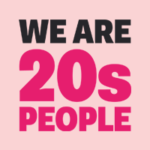 20 People of the 20s is part of 20sPeople – our season to mark the release of the 1921 Census, connecting the 1920s and the 2020s. This story was researched by Iqbal, Regional Community Partnerships Manager. Iqbal is currently enrolled on the History PhD programme at King's College London, researching racism and empire in the interwar years.
---
The seafarer and lodging house owner
Said Mohamed was born in 1883 in Egypt. He served as a seafarer on British ships from 1909-1913, before acquiring a coffee shop in South Shields. He ran the shop for a short while before moving to Cardiff and continuing in this line of trade, acquiring 236 Bute Street before ultimately getting a boarding house licence. Around this time he also married a local woman named Kate Codey.
The first mention of Said in the archives at Glamorgan is in 1914; a police report details that he has been resident in Cardiff for 10 years. Records state he was one of a number of Arab and Yemeni seamen who were already resident prior to the First World War.
The correspondence held at Glamorgan allows a piecing together of his life in Britain, through a series of files linked to the licencing of 'lodging houses'. The 1914-1915 return from these files describes him as a reputable and upstanding man with a well-run business.
Further correspondence relating to Said from 1920 shows that he runs a premises on 268 Bute Street, Cardiff. At the time of the 1921 Census, it is clear that he is still running a lodging house in Cardiff, but has moved to Church Street.
Said's story goes quiet until files reveal more in the latter part of the 1920s. He is living with his second wife, Alice Mohamed, and the situation is much less positive. Records state she applied for a licence in 1928, and in the same year was involved in an altercation with her neighbours, for which she was convicted of aggravated assault and fined.
A further report from 1933 details how Said Mohamed had given up his lodging house in 1928 due to financial difficulties and that marital relations had soured. This led to Said evicting his wife in 1930. Shortly afterwards, he left Cardiff for London with his two children while Alice followed. Destitute in London, the Egyptian authorities repatriated the family. While in Egypt, Said applied to return to Britain as a British subject, however his status was now given as Egyptian. As the rules on immigration tightened and the limits to who constituted an 'alien' were extended during the 1920s, people like Said Mohamed, British and resident for decades, found themselves categorised as non-British.
Eventually Said's family returned to Cardiff and he was able to join them. Out of work, the family found refuge in a room at 224 Bute Street, while Said applied for a licence to open a lodging house in the area. The family's troubles are illustrated by a letter dated 1933 from Alice to the police, apologising for a theft she had committed while struggling to make ends meet. She describes how her husband has left Cardiff and that she was now looking after the family, applying to run the lodging house herself.
Transcription: My husband applied for a licence for a seaman's Lodging House having held one since 1915 but was refused[.] we have always kept a well conducted house & if given another chance will always do the same[.] there is more to my sorrow [-] an conviction against me[.] my trouble started through my daughter by my first Husband running away from home & through the breaking up of my home & financial circumstances & the ill treatment of my Husband[.] I was not in my right mind the night I committed my Downfall[,] my husband turned me out I had no where to go & no friends[.] I went to the station with no intention of stealing but just to get away from my Home misery[.] I was arrested & fined £2—I was given to understand my fine had been paid after which my Husband left Cardiff with my Children[.] I followed them to London…
Said Mohamed achieved a lot – he became a lodging house keeper, married, had children and settled here. But his life was far from straightforward, his marriage had bouts of deep unhappiness, he experienced financial issues and had a number of encounters with the police: the years 1927-1930 were particularly difficult, as he was convicted in separate instances of being drunk and disorderly, using obscene language, and assaulting the police. He also had problems paying his rent, while Alice was convicted of assault and theft. It is difficult to ascertain from the records what happened to cause such a breakdown; however, this unfortunate turn in the story may have been caused by the challenges posed to lodging houses, as further restrictions came into play following the arrival of Arab and other 'coloured' seamen. This adversely affected business and inevitably had a knock-on effect for family and personal life. It is also impossible to tell how much Said missed Egypt. In that way he may be like many migrants who came to Britain from British colonies, feeling that they neither belonged here nor there.
Through these unique licensing records we get a much fuller picture than through relying on simple information held in merchant seamen registration documentation. These licensing records reflect how precarious life could be in the interwar period. They are able to highlight the highs and lows in the daily lives of colonial seafarers and 'coloured' men who came to live in Britain. This is particularly the case for the 1921 Census, with an increased number of entries from non-White British backgrounds.
---
Find out more
Once British Always British is a collection of three 30-minute audio dramas that explore the migration of Yemeni, Indian and Caribbean sailors to British ports during the 1920s. Find out more here: Once British Always British: Colonial Seafarers
Visit our 1920s-themed exhibition and discover what life was really like in 'the roaring twenties': The 1920s: Beyond the Roar
What is 20 People of the 20s?
20 People of the 20s is a project where staff members at The National Archives have researched a story of someone from the 1920s. From family members and First World War service personnel, to famous performers and politicians, we hope these stories will encourage you to explore the breadth of experience in 1920s Britain. 20 People of the 20s is part of 20sPeople – our season to mark the release of the 1921 Census, connecting the 1920s and the 2020s.  Find out more here.