Travel through time with our family activities!
Our 'Time Travel Club' family events are a great way for you and your children to learn and have fun.
From the Tudors to Second World War spies, find out about the fascinating and unique stories that make up the history of our nation. Interact with astonishing original records from our collection. And enjoy creative craft activities.
Find out more about what time-travel is like: read our series of blog posts.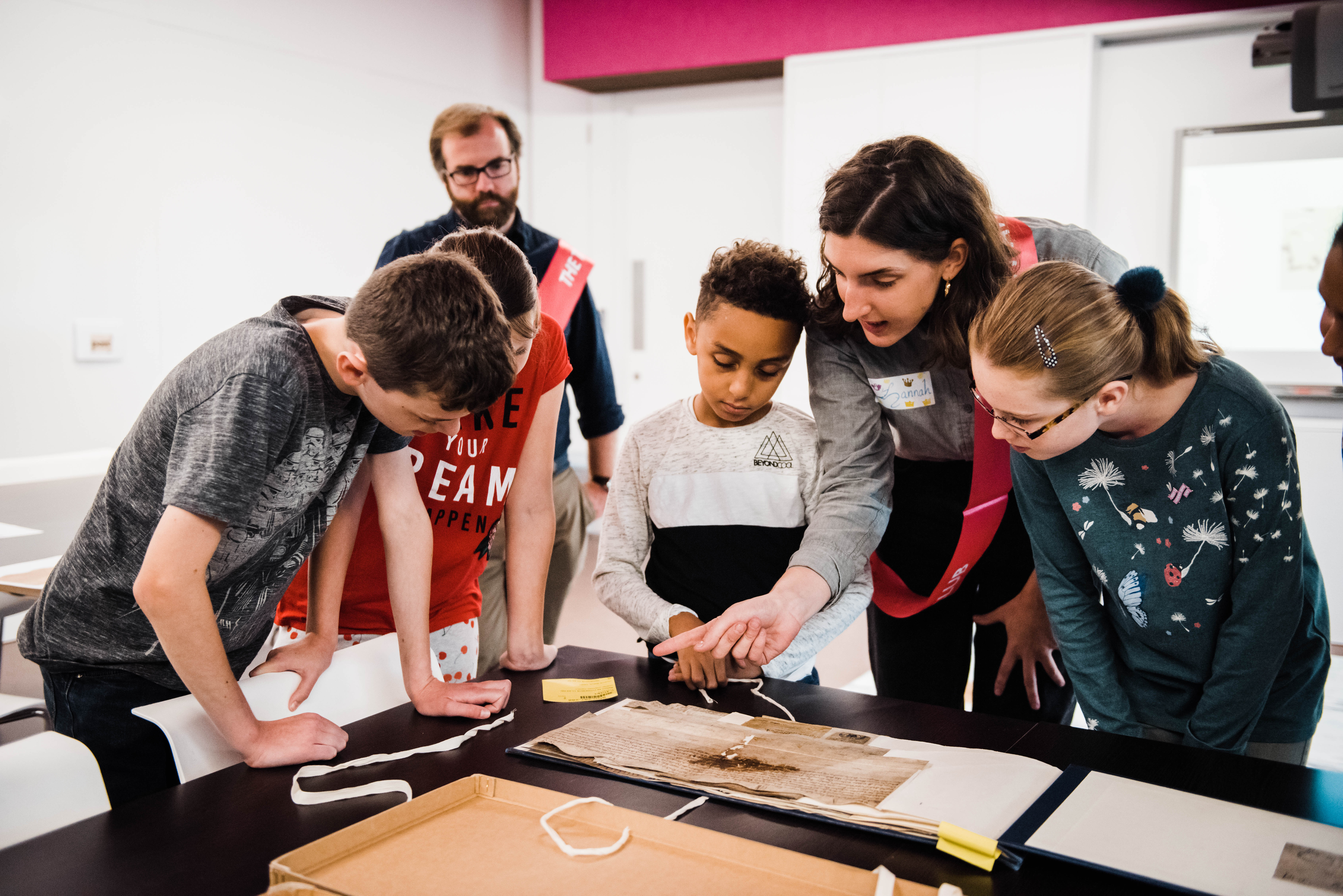 Join Time Travel Tots for sensory storytelling adventures for pre-schoolers and their carers.
Welcome to the Time Travel Club's version of 'Letters of Lockdown'.