The judges for the 20sStreets local history competition are as follows:
Melanie Backe-Hansen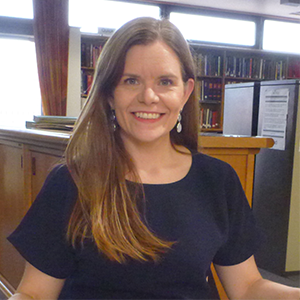 Melanie is an independent historian, writer, and speaker, specialising in the social history of houses across the United Kingdom. She undertakes original historical research for homeowners and clients across the country to produce bespoke house history books and research reports.
Melanie was a research consultant for the television series, A House Through Time, and co-authored the book of the same name with David Olusoga. She is also the author of House Histories: The Secrets Behind Your Front Door and Historic Streets and Squares: The Secrets on Your Doorstep. She was series historical consultant for Phil Spencer's History of Britain in 100 Homes and was contributing expert for BBC Radio 4 series, A Home of Our Own. Melanie regularly contributes to national media and is a speaker at events. She is a Fellow of the Royal Society of Arts, Member of the Royal Historical Society, and an Honorary Teaching Fellow at the University of Dundee.
Jessamy Carlson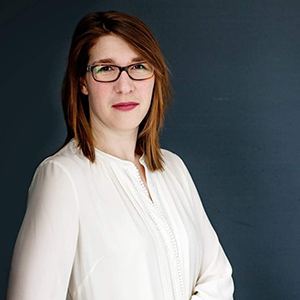 Jessamy is the public engagement lead for family & local history at The National Archives, where she has worked in various roles for nearly fifteen years. She is an archivist and a historian and is currently completing a PhD in Sociology. She was one of the lead researchers for the 1921 Census and was heavily involved in preparations for its release.
Since the release of the 1921 Census in January 2021, Jessamy has been working across a variety of connected projects, ranging from cross-national census datasets to one place studies to giving talks to family and local history societies. She previously ran the FWW100 centenary work at The National Archives and is currently leading a project to re-catalogue service records of women who served in the Military Nursing Services during the First World War. Jessamy teaches at the Centre for Archival & Information Studies at the University of Dundee.
Alan Crosby
Alan is a freelance regional and local historian and carries out a range of work, from delivering talks and writing books and articles to conducting historical research to inform legal cases. Alan has contributed to every one of the 200 issues of the Who Do You Think You Are? magazine since it first appeared in October 2007 and since 2001 he has been the editor of The Local Historian, the quarterly journal of the British Association for Local History and Britain's leading local history publication.
Alan's own research interests are broad and include work on the social history of the 19th and 20th centuries, focusing on topics such as housing, sanitation and public health, and the use of census material. At present Alan is coordinating a British Association for Local History project to publish a guide on carrying out local history research between the two world wars.
Heather Falvey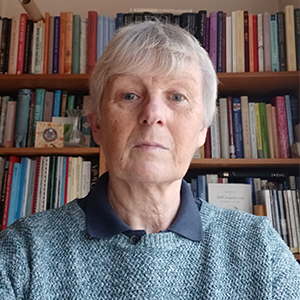 Heather's main historical interests are medieval and early modern social history, particularly what can be discovered from very limited records about the daily life of ordinary people.  Heather has edited a collection of late eighteenth century recipes and a collection of letters exchanged between members of the family of Humphry Repton, the landscape gardener.  She also teaches local and social history in continuing education at several academic levels.
As Reviews Editor of The Local Historian, Heather reads articles published in numerous local and county journals and is therefore aware of the wide-ranging interests of local historians around the British Isles and also of the huge array of sources that might be used to reconstruct many different aspects of the local history of a particular area.
Iqbal Singh
Iqbal Singh is part of the Outreach team at The National Archives, which he joined in 2015. He has led on a number of public engagement projects including on the 1919 Riots, South Asia and the First World War, colonial seafarers in the 1920s, and The Partition of British India. He is currently leading two pioneering programmes which use life stories, the first is looking at mixing archival research with therapeutic practice to address histories of racism, colonialism and empire. The second is employing drama to widen and deepen our understanding of the past.
Iqbal's interest in local history stems from his own academic work using micro-histories to explore wider themes including of transnational significance. He holds a Masters of Public Administration and a Masters in History. He is currently part of the History PhD programme at Kings College London, researching migration and empire in the interwar years.
Find out more
Do you know of a fascinating local history story, or fancy having a go at unearthing one? The National Archives and the British Association for Local History invite you to enter our local history competition, where we're looking for local history stories that capture the imagination and show what local history is all about. Find out more at: https://www.nationalarchives.gov.uk/20s-people/20sstreets-local-history-competition/