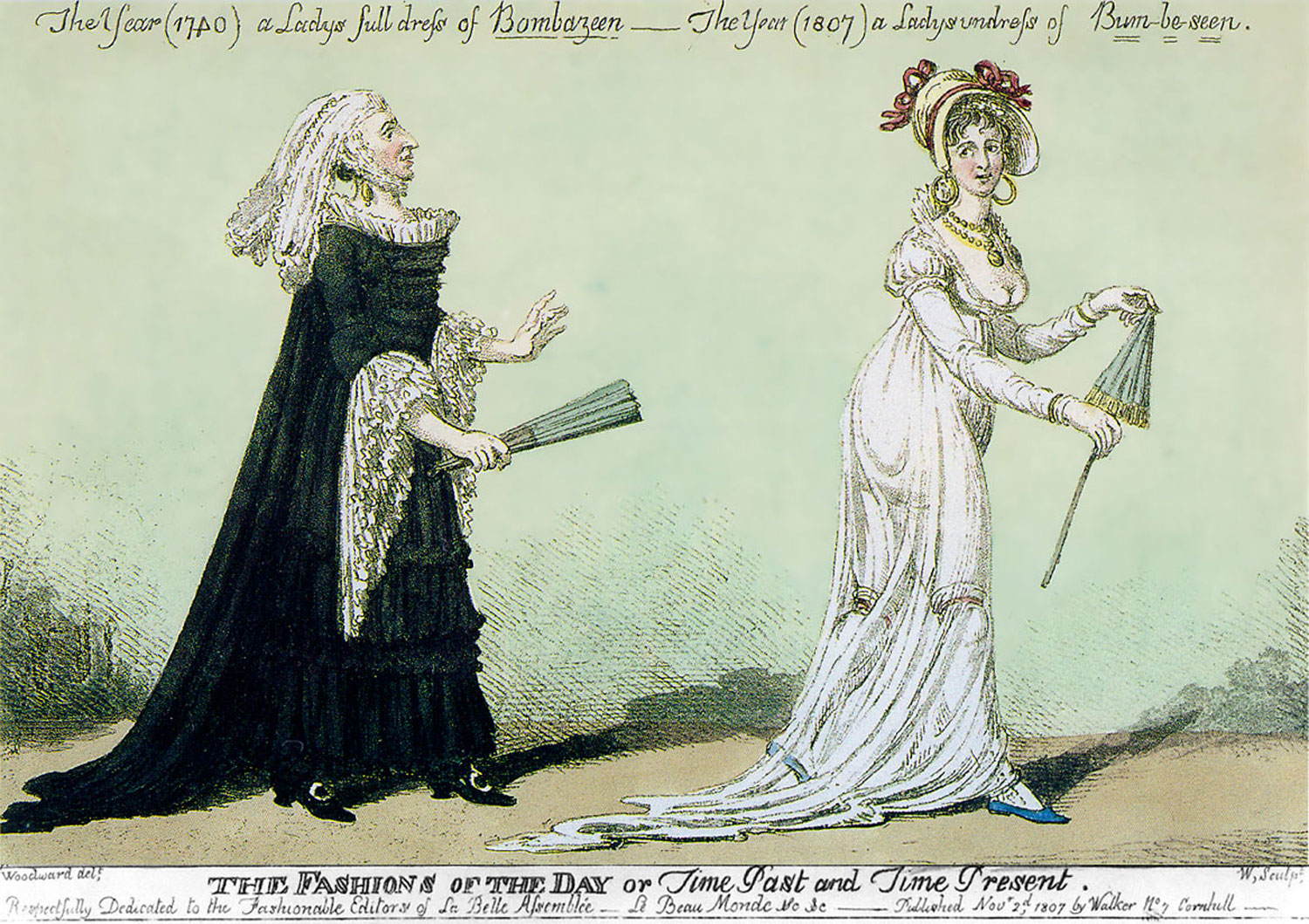 Engraving by Charles Williams entitled 'The Fashions of the Day, or Time Past and Time Present' published 2 November 1807 by Walker, No. 7 Cornhill (image: Wikimedia Commons)
The caption reads: 'The Year (1740) A lady's full dress of Bombazeen (heavy twill fabric woven in a diagonal pattern, often dyed black for mourning clothes) – 'The Year (1807) a Lady's undress of Bum-be-seen'.
The cartoon also shows the popularity of fine muslin, Indian cotton. It was 'Respectfully dedicated the Fashionable Editors of [Fashion Magazine] La Belle Assemblée: Le Beau Monde'.
Caricaturist Williams' style resembles that of James Gillray.
Return to Georgian Britain