We support doctoral students across a range of disciplines by providing supervision and access to research facilities. Most of our current students are funded through the Arts and Humanities Research Council (AHRC)'s Collaborative Doctoral Partnership (CDP) scheme.
---
Louise Bell
PhD title: British state provision of prosthetic limbs and the two world wars. 2020-
Funded by: AHRC, Collaborative Doctoral Partnership
University: University of Leeds
Supervisors: Dr Jessica Meyer (University of Leeds), Professor Graeme Gooday (University of Leeds), Dr Laura Robson-Mainwaring (The National Archives) and Dr William Butler (The National Archives)
This project will explore the relationship between the British government, prosthetics manufacturers and men whose limbs were amputated as a result of service during the two world wars. It will explore the social, economic and cultural impact of this form of war disability, with a focus on the agency of disabled individuals as demonstrated through interactions with political and industrial institutions. Building on the work of historians of welfare, medicine, and disability this project will examine the influence of a specific category of disabled individuals on the shape of state-provided medical care in 20th-century Britain.
---
Charlotte Clare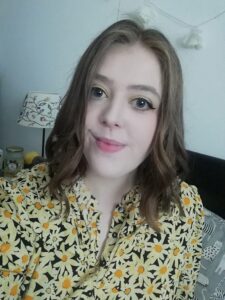 PhD title: The Re-Naturalisation of 'British' Women, 1915-1923
Funded by: ESRC
University: Keele University
Supervisors: Dr Rachel Bright (Keele University), Dr Alex Nobajas (Keele University), Roger Kershaw (The National Archives), Vicky Iglikowski-Broad (The National Archives) and Prof. Alannah Tomkins (Keele University)
Between 1870 and 1948, Britain's naturalisation laws 'denaturalised' British women who married foreigners. Denaturalisation was literally the removal of British nationality. From 1 January 1915, 're-admission' became open to denaturalised widows resident in Britain. This project uses the available records newly opened (2,420 applications), allowing the student to place the specific negotiation between applicant and administrator, and individual life stories, alongside much larger macro-histories of Britishness, citizenship, gender, and migration during and after the First World War. This will be the first opportunity to understand who these women were, why they applied, what being British meant to them, in their own words.
---
Kiera Fitzgerald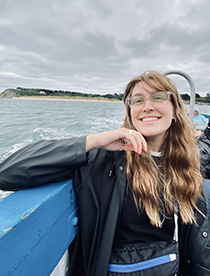 PhD title: State Secrets and the Public Archives: Cold War Spycraft and the Literary Heritage of British Espionage
Funded by: DTP CDA (Techne)
University: University of Roehampton
Supervisors: Dr Ian Kinane and Professor Ian Haywood (University of Roehampton), Mark Dunton and Dr Katherine Howells (The National Archives)
This research will take an intersectional approach to the marginalised identities of gender, sexuality, ethnicity, and (dis)ability within Cold War and post-Cold War spy narratives. The project will study the crossovers between spy fiction and the cultural history of spycraft, utilising The National Archives' collections to consider the intersections between fiction and fact in order to challenge public assumptions and perceptions around the efficacy of white, upper-middle class, heteronormative male spies (as promulgated most notably in the works of Ian Fleming and John Le Carré). More specifically, this project will explore the relationship between espionage and inclusivity, reassessing the impact certain marginalised figures, authors, and literary works within the genre of spy fiction have had upon the cultural history of real-world espionage – ranging from representations in the press to popular cinema – and examining the extent to which such figures/works have been excluded from 'mainstream' literary fiction. To that end, Kiera's research will focus on certain real-life individuals, documented in The National Archives, whose marginalisation often made them prime recruits for the unique world of espionage. Indeed, she will argue that their marginal identities made them very effective spies. The exploits of such historical figures have been represented in a number of popular literary fictions which Kiera will explore. These include works by Pam Jenoff, Sonia Purnell, Erika Roebuck, Sufiya Ahmed, Julian Mitchell, John Banville, Louise Fitzhugh, Lauren Wilkinson, Jenny Rooney, and Stella Rimington, all of which focus on spies who identify in some way as marginal.
---
Jessica Gregory
PhD title: Sex, Secrecy and Obscene Literature, 1857-1959 (Preliminary title)
Funded by: AHRC, Collaborative Doctoral Partnership
University: University of Kent
Supervisors: Dr Claire Jones (University of Kent), Professor Julie Anderson (University of Kent), Victoria Iglikowski-Broad (The National Archives) and Mark Dunton (The National Archives)
This project will examine print that was suppressed and outlawed under Britain's 19th and 20th century censorship laws. It examines the intricacies of policing, prosecution and control that the state employed against print deemed too sexually explicit and/or 'immoral'.
Jessica's primary research draws on extensive governmental records to draw out the censorship priorities of the state and the response of illicit printmakers. Through a detailed examination of existing censorship records, she aims to provide greater insight into the everyday application of obscenity laws in the public sphere, examining targets of suppression beyond the cases of infamous novels subjected to obscenity charges. This research therefore examines items of mass production, often ephemeral and low-cost productions whose sexual content was deemed offensive, indecent and corrupting. Jessica's research considers the materiality of such productions, their production, dissemination, and their reception.
Through a thorough investigation of the networks of illicit print production, the research will examine how sexual knowledge was articulated and consumed under the Obscene Publications Act 1857 and how, despite oppressive state oversight and action, such knowledge may have influenced and changed common understandings of sex and sexuality.
---
Lauren Johnson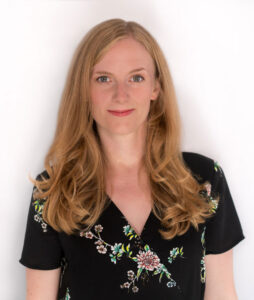 PhD title: Refugees, Religion and Diplomacy in Early Modern Europe
Funded by: AHRC, Collaborative Doctoral Partnership
University: Manchester Metropolitan University
Supervisors: Professor Catherine Fletcher (Manchester Metropolitan University), Ruth Selman (The National Archives), Ada Mascio (The National Archives), Dr Rosamund Oates (Manchester Metropolitan University)
Using previously little-explored documents within the National Archives (PRO 31/9-10) this project will explore the relationship between English Catholic refugees in Europe and the Roman authorities with whom they interacted during the century after Henry VIII's break from Rome. Filling a gap in the existing literature of English religious exile experience and European diplomatic history, it will consider issues of agency in exile and diplomacy both official and informal. It will question the notion that Roman authorities welcomed (or even trusted) their English co-religionists on the Continent, and explore how English refugees reconciled their conflicting national and religious identities, as well as their transnational family networks.
---
James Lappin
PhD title: Archival policy towards email and email accounts: a realist perspective. 2015-
Funded by: AHRC
University: University of Loughborough
Supervisors: Professor Tom Jackson and Professor Graham Matthews with Dr Ejovwoke Onojeharho (Centre for Information Management, School of Business and Economics – University of Loughborough) and Michael Appleby (The National Archives)
The research compares two rival policy approaches towards email:
the 'Capstone' policy of selecting important email accounts for preservation;
the policy of moving important email into corporate record systems.
This research uses a realist evaluation methodology. It involves:
building a conceptual model that identifies each step in the 'implementation chain' of archival policy towards email;
identifying the points of difference between the two rival policy options at each step of the implementation chain;
adjudicating between the rival arguments/propositions for each of these point of difference, on the basis of both archival theory and empirical experience.
The research aims to establish the circumstances in which one of the two approaches is clearly preferable to the other (and who it is preferable for).
The research will also identify any implications for archival theory of the policy divide over email, and will propose refinements to archival theory in the light of the past two decades of experience with email.
---
Alex Leigh
PhD title: Beneath the archive: understanding users' mental models of digital archives to inform user-centred design for humanities research. 2019-
Funded by: Arts and Humanities Research Council (AHRC), Collaborative Doctoral Partnership
University: City, University of London
Supervisors: Supervisors: Dr Stephann Makri (City), Dr Alex Taylor (City), Dr Alec Mulinder (The National Archives) and Sarra Hamdi (The National Archives)
Digital technology is profoundly changing what it means to be an archive. Increased online access has created both new opportunities for research and brought new audiences to archives. Therefore, this project seeks to investigate users' understandings of archives and how this affects the ways in which they use archives. By better understanding how users perceive and use archives, we can design new research tools that better support users' activities within the archive.
---
Carrie Long
PhD title: 'Yours sincerely, humbly and obediently?' The social agency of petitioning, c1789-1860. 2018-
Funded by: AHRC, Collaborative Doctoral Partnership
University: Durham University
Supervisors: Dr Richard Huzzey (Durham), Dr Paul Carter (The National Archives) and Dr Robert Blyth (The National Maritime Museum)
This project focuses on the social agency of ordinary British petitioners writing at home and from empire. The prospect of emigration, forced transportation, familial separation and ill health were common experiences for mariners, paupers, and convicts in the period 1789-1860. Hundreds of thousands of petitions were written by men and women to the Home Office, Royal Navy and Poor Law authorities in response to these pressures, requesting clemency, relief, and protection. This project aims to contribute to the social history of these groups, using personal petitions to gain access to strategies and negotiations that existed between subjects and the state.
---
Laura-Ioana Luca
PhD title: e-Government for All? The role of technology relating to the processes and mediation of diverse citizen-state interaction
Funded by: AHRC, Collaborative Doctoral Partnership
University: University College London (UCL)
Supervisors: Professor Jon Agar (UCL), Dr Elizabeth Lomas (UCL), Dr Jenny Bunn (The National Archives), Balint Csollei (The National Archives)
Technological changes such as a rise in personal computing and the development of the internet influenced the way our society operates. In the late 1990s as the New Labour government came into power in the UK, the party pledged to embrace new technologies and 'modernise government'. Many of the subsequent policies and initiatives aimed to connect citizens to government in new ways, and rebalance power relations between the two.
This research project explores how technological changes of the time enabled or drove these plans and activities, and how these were experienced by citizens. It will focus on, amongst other things, openness and transparency in government and if/how these related to the e-Government agenda, the impacts on information systems, and the consequences of these changes on experiences of citizen-state interaction. Outcomes of this project could help to inform future developments in e-Government, particularly as we move into a new direction with increased use of artificial intelligence, ensuring fair and inclusive ways of governing.
---
Graham Moore
PhD title: Prosecuting Piracy in Peacetime
Funded by: AHRC, Collaborative Doctoral Partnership
University: University of Reading
Supervisors: Dr Daniel Gosling (The National Archives), Dr Richard Blakemore (University of Reading), Dr Amanda Bevan (The National Archives), Dr Rachel Foxley (University of Reading)
Piracy was a key point of political and social contention in Jacobean Britain. It formed a major component of both local and trans-national economies, while also representing a transitional stage in how the European world approached extra-legal activities at sea.
This CDP project explores the High Court of Admiralty records from the early 17th-century, to discuss not only how legal systems treated piracy but also how those involved in maritime crime were able to interact with those systems, and take initiative for themselves.
---
Isobel Newby
PhD title: Reconstructing BSE: Government Policy and Public Health across Humans and Animals
Funded by: AHRC, Collaborative Doctoral Partnership
University: University of Leeds
Supervisors: Professor James Stark (University of Leeds), Professor Graeme Gooday (University of Leeds) and Dr Dan Gilfoyle (The National Archives), Dr Laura Robson-Mainwaring (The National Archives)
The realisation that variant Creutzfeldt-Jakob Disease (vCJD) is an incurable human manifestation of Bovine Spongiform Encephalopathy (BSE) greatly increased the perceived significance of the bovine disease. It is an important case study in the history of British science policymaking in the 20th century, revealing persistent continuities in the government's response to emerging zoonoses.
This project explores the intersection of public health policy, science communication and human-animal interactions during the BSE crisis in the United Kingdom. Using the BSE (Phillips) Inquiry findings held at The National Archives, I will explore how identities of BSE and vCJD were constructed by scientists and how lay expertise interacted with scientific knowledge and practice. The project will illuminate how the public perceived and responded to the emergence of a new disease and how the Phillips Inquiry influenced the formation of policy.
---
Christina Peake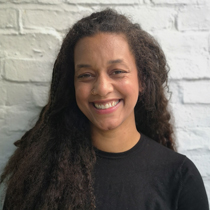 PhD title: Matters of Extraction: Atlantic lives and ecologies
Funded by: AHRC, Collaborative Doctoral Partnership
University: University of Westminster
Supervisors: Kevin Searle and Rachael Minott (The National Archives) and Professor Roshini Kempadoo and Dr Uriel Orlow (University of Westminster)
Christina seeks to contribute to the formation of new ecological assemblages through creative production, emerging methodologies, colonial collections, eco-sculptural based solutions, community engagement and education within an archipelago of works within her practice, creating new territories of learning and engagement with each project and immersion within the commission framework itself. Christina describes this as a long term, complex creation of eco-cultural ideation and production, maroon collectivity and kinship, a creation of speculative futures imagining a thriving wild of multispecies, nature+ worlds.
---
Logan Rivers

PhD title: Writing Technologies in Transition
Funded by: AHRC OOC DTP Collaborative Doctoral Award
University:  University of Cambridge
Supervisors:  Professor Orietta Da Rold (University of Cambridge), Dr Suzanne Paul (Cambridge University Library), Dr Euan Roger (The National Archives) and Dr Paul Dryburgh (The National Archives)
By the end of the Middle Ages, paper displaced animal skin – parchment – as the material most often used to make books. But these two technologies had a long co-existence: in England, paper was in use across the 14th and 15th centuries, primarily for legal and administrative documents, while parchment continued to be the standard writing surface in literary and liturgical books. Paper documents of this kind – and their possible influence on the material form and features of poetic manuscripts – have been little studied by literary scholars. This project will investigate TNA KB145, an archive containing records of inferior regional courts sent to the King's Bench in Westminster on review. By bringing these documents into conversation with books of Middle English poetry, I hope to better explain the adoption of paper in England and uncover the artistic potentialities this new material offered to poets, scribes, and bookmakers.
---
Lauren Shaw
PhD title: Medieval Memory and Legacy in the Cultural Politics of Tudor England
Funded by: Techne, DTP
University: University of Roehampton, London
Supervisors: Professor Suzannah Lipscomb, Professor Glyn Parry (University of Roehampton), Dr Sean Cunningham (The National Archives) and Dr Alden Gregory (Historic Royal Palaces)
The thesis will investigate the nature of the medieval political and cultural legacy inherited by the Tudor monarchs after 1485 through an interdisciplinary approach to archival, architectural, and material cultural evidence. It will analyse how Henry VII and Henry VIII disentangled their mixed Plantagenet ancestry, factionalised into Lancastrian and Yorkist royal claims during the Wars of the Roses, and how that process generated the familiar and distinct imagery of Tudor power developed during the later sixteenth century.
Important themes will include the intellectual and physical representation of Yorkist and Lancastrian heritage, and how those helped to shape Tudor rule. What specific features of that legacy did the Tudor monarchs exploit in resisting dynastic rebellion, or integrating relatives by blood and marriage into their expanding Crown and family power, and how did that exploitation influence the formation of royal and national imagery, buildings, and visual or written culture?
---
Sarah Dixon Smith
PhD title: Blast injury and chronic pain: treatments and outcomes, a very long-term cohort study. 2018-
Funded by: The Royal British Legion
University: Imperial College London
Supervisors: Prof Andrew Rice, Dr Emily Mayhew (Imperial College London) and Dr George Hay (Formerly The National Archives, now at the Commonwealth War Graves Commission)
I'm using Ministry of Pensions files held at The National Archives to investigate the long-term impact of blast injury, and the development of chronic pain management for amputee veterans. I am using these files to follow up 120 First World War servicemen and investigating the prevalence of chronic post amputation pain, the impact of aging on war wounds, and the likelihood of developing a concomitant condition.
The project is run in partnership between The National Archives and Imperial College London and aims to combine research methods from history and clinical medicine to create a database of cases that will be of use to today's veterans.
---
Adefolatomiwa Toye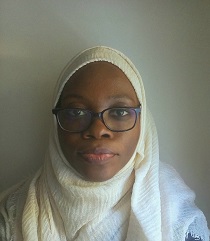 PhD title: Development and National Identity: Tropical Modernism in Post-Independence Nigerian Universities
Funded by: AHRC, Collaborative Doctoral Partnership
University: University of Liverpool
Supervisors: Prof. Iain Jackson (University of Liverpool), Dr Patrick Zamarian (University of Liverpool), Dr Juliette Desplat (The National Archives) and Dr Daniel Gilfoyle (The National Archives)
My research will explore the roles played by Nigerians in redefining tropical modernist architecture in Nigeria during the period of decolonization in West Africa. It will focus on the architects and architecture of higher education projects created during and after the country's independence in 1960.
Using The National Archives' Colonial Office files and other archival sources, I'll investigate the ways architecture was used as a medium to foster a new unifying national identity and development in the new nation.
---
Megan Yates
PhD title: Poverty, work and punishment: vagrancy across the Midlands 1834-1896
Funded by: ESRC, Collaborative Doctoral Partnership
University: University of Leicester partnered with University of Nottingham
Supervisors: Professor Elizabeth Hurren (University of Leicester), Professor Sarah Badcock (University of Nottingham), Dr Paul Carter (The National Archives), Dr Christopher Day (The National Archives)
This project examines the identity and experience of vagrants within workhouses across the Midlands during the 19th century. It will draw out their agency through rebellion and explore by way of case-study-analysis, across regions, the life-cycle experiences of vagrants passing through.
Vagrants and vagrancy are very complex and have been hard to define. This project will untangle these definitions and use them to draw out many stories of vagrant people. It will use a variety of sources, from government papers and local union correspondence, to newspapers and petty sessions testimony. This project therefore aims to contribute to scholarship on vagrancy, poverty, workhouse life and selfhood/agency.