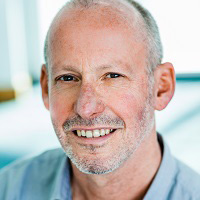 Position: Principal Records Specialist, Modern Overseas
Specialism: Colonial history, History of science

dan.gilfoyle@nationalarchives.gov.uk
Daniel Gilfoyle works in the Overseas, Intelligence and Security team, specialising in the records of the Colonial Office and those relating to the history of the former colonies. He is an expert on the contemporary finding aids used by Colonial Office officials to locate documents.
He holds a DPhil from the University of Oxford, which was funded by the Economic and Social Research Council. His thesis focused on the development of veterinary policy and related science at the Cape of Good Hope in the late century. He subsequently worked on a project funded by the Wellcome Trust on the history of veterinary medicine in twentieth-century South Africa.
Daniel's research interests centre on the history of science, medicine and environment in the former colonies. He is also more broadly interested in colonial history, including the effects of and responses to the abolition of slavery and British policy before and after independence.
He is very interested in taking the archival record to communities originating from former colonies. He has researched the records of the First World War in Africa for this purpose and presented at a number of community events.
Daniel sits on the committee for the UK Libraries and Archives Group on Africa (SCOLMA).