Volunteering benefits our staff as well as the organisation as a whole. Hear from some of our employees about their experiences working with different groups and individuals.

Amy Sampson – Associate Preventive Conservator, Collection Care
I've been working with volunteers at The National Archives for almost 18 years and it's a part of my role that brings a great deal of enjoyment. It has also given me valuable experience leading and supporting teams of dedicated individuals to deliver a diverse range of projects.
Typically, Collection Care offers projects that are concerned with the materiality of The National Archives' collections – everything from re-housing, to surveying, to digitisation and other support tasks for larger conservation projects.
At present, I am working with a team of six terrific volunteers to catalogue and digitise some 7700 seal moulds taken from wax seals, in order to make them accessible to all via Discovery, as the series PRO 23. I have met some wonderful people who have been enthusiastic, interested, funny, dedicated and a pleasure to work with.
The work of our volunteers has provided essential support to many projects and The National Archives has benefited from their energy and skills.
Sarah Castagnetti – Visual Collections Manager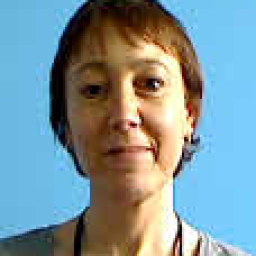 In September 2019 I began working with a well-established team of five volunteers who had all been contributing to their project for a number of years. They are working with a vast collection of railway ephemera that includes photographs, postcards, press cuttings, tickets, timetables and the odd unexpected item such as bars of soap and sheets of toilet paper. Each item is given a reference number and a description which is then entered into The National Archives' catalogue so that other people can find out what the collection contains. Those sheets of toilet paper are now listed in our catalogue as ZSPC 11/500/2 and the soap is ZSPC 11/500/1.
I had been a volunteer myself, for a charity a number of years ago, but this is the first time I have worked with volunteers at The National Archives. The members of my team have a wealth of knowledge about the records that they're cataloguing, and I'm learning so much about the collection from them. It's great to have this additional expertise that I can share with other staff and visitors to The National Archives.
Many items in the collection of ephemera are visually stimulating. My favourite is probably a volume containing mostly railway tickets (ZSPC 11/694) which is interesting from a graphic design point of view with various fonts, colours and designs displayed across its pages. I used this volume in a document display for a public event recently and everyone gathered around it, completely intrigued.
Working with volunteers uses a wide skill set; building a relationship and trust with an experienced team, dealing with technical issues around equipment and software, and finding ways to highlight the amazing work my volunteers contribute in their own time. It's a really useful and enjoyable experience.
Cliff Van Dort – Head of Library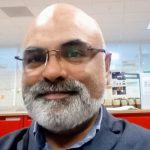 I've been working with the Library volunteers at The National Archives since May 2018, when we had a large group of 12 ranging from newly qualified postgraduates, library students, apprentice bookbinders and retired professionals – an eclectic mix of individuals who, though shy to start with, blossomed into a productive and effective team.
We lost our students to full-time employment but retained our now core team of five. We meet every Monday to work on conserving and protecting the Library's collection of more than 60,000 monographs, starting with a morning coffee to discuss the previous week and work to come.
Working with the volunteers has enhanced my management and leadership skills, and given me the opportunity to learn from other experts and dedicated, passionate people. They are a pleasure to work with and certainly keep me on my toes!
The work of the volunteers provides essential support to the many projects we have running within the Library; it has allowed us to initiate and work on tasks we would normally never have the time to do. To date we have surveyed the collection, noting down books that need care and attention. We have made a start on re-labelling and re-cataloguing some of the collection, covering and protecting vulnerable books, and, importantly, found some treasures among the masses.
I'm learning so much more about the Library collection from their perspective, which continues to provide new ideas for promoting the collection and developing the Library.
I can't express enough the value of having volunteers working with us. It is certainly a mutually beneficial relationship, as it has introduced them to a world (Library and collection management) that few get to see, forged new friendships and taught us all some new skills.