Volunteering benefits our staff as well as the organisation as a whole. Hear from some of our employees about their experiences working with different groups and individuals.
Laura Robson-Mainwaring – Records Specialist – Health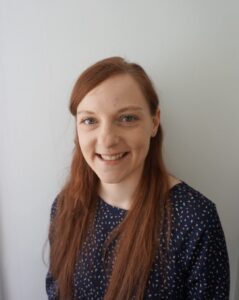 In August 2020 I began working on the cataloguing of our collection of First World War Medical Case Sheets in the series MH 106. The massive deployment of medical services during the First World War, across multiple theatres of war, generated extensive record-keeping. The MH 106 series is just a tiny sample taken of medical case sheets and hospital admission and discharge registers gathered by the Medical Research Committee during and after the First World War, in order to work out stats and compile the Official History. The sample accessioned by The National Archives is understood to represent some 1% of the original records.
The cataloguing project focuses exclusively on cataloguing the medical sheets and cards (the admission and discharge registers are digitised over on FindMyPast). Despite this being a relatively small sample, the collection contains an impressive 306 boxes, with an estimated 100,000 individual case sheets.
Volunteering is a rewarding process. In the past I have been a volunteer myself, motivated by personal and professional development. I worked in an array of heritage institutions across London, as well as in the USA and Australia, for over 10 years. However, through running this project I have gained experience from the other side, and it's made me really understand for the first time the value of volunteers to the hosting institution. I have learnt a lot from them. As project lead I came to the collection from a medical history background, with almost no knowledge about any of the military aspects. The volunteers currently working on the project have a wealth of knowledge about military history and I have often made use of their expertise to help decipher a tricky military abbreviation or to work out an obscure regimental name.
The medical case sheets record the diagnosis and treatment of individual patients and consist of loose pages. The papers can often include temperature charts, diet sheets, and post mortem, x-ray and pathology reports. It's been interesting to see the diet of war-time patients – with the likes of Bovril being prescribed in many cases of debility or influenza. One of the most surprising finds has been the amount of patients admitted for reasons unrelated to warfare – lots of football injuries!
Having worked on the project for over a year, I have discovered the wonderful relationships and experiences that can be built when working with volunteers. From dealing with copious technical issues, process quibbles, and COVID-19 restrictions, to being able to celebrate all their amazing work. I was delighted when the MH 106 Cataloguing Team were announced as winners of the Best Team category at the London Heritage Volunteer Awards in 2021.
Katherine Howells – Principal Records Specialist – Visual Collections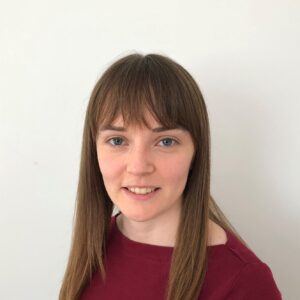 In September 2019 I began supervising two established volunteers working on a project to catalogue paintings and drawings in our copyright collection. Since then, the project team has grown, with the addition of six brilliant new on site volunteers. These records consist of copies of artworks which were being registered for copyright protection with the Stationers' Company between 1892 and 1912, attached to entry forms detailing the people involved in the registration: the copyright owner and the artist. It is a fascinating and surprising collection, containing examples of fine art, illustration, advertising and branding material, greetings cards, board games and much more.
Over the last few years, it has been wonderful to see how the skills and expertise of the team has developed and long-standing volunteers are able to help new volunteers get to grips with the material. Transcribing and cataloguing these records can be tricky: each entry form was filled in by a different individual and so handwriting varies wildly in style and legibility. But it is also highly rewarding: each turn of a page reveals something new and intriguing and it is very easy to be sent down a rabbit hole finding out more about the stories behind the images.
Volunteers from all over the world can also take part in the project via From The Page, where some of the boxes are forms are available digitally. This has been another very successful aspect to the project, with great engagement from volunteers, complementing the hard of the volunteers working at Kew.
I have learned a great deal from working with volunteers on this project. Their knowledge and enthusiasm for the records and the history behind them has inspired me in my own work and they have offered feedback from their experiences which has helped to shape the way we approach cataloguing the collection in the future.
The hard work of volunteers is invaluable in making this amazing collection genuinely accessible for the first time and their energy and dedication is really appreciated by staff and researchers alike!
Cliff Van Dort – Head of Library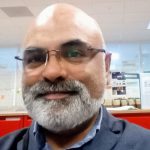 I've been working with the Library volunteers at The National Archives since May 2018, when we had a large group of 12 ranging from newly qualified postgraduates, library students, apprentice bookbinders and retired professionals – an eclectic mix of individuals who, though shy to start with, blossomed into a productive and effective team.
We lost our students to full-time employment but retained our now core team of five. We meet every Monday to work on conserving and protecting the Library's collection of more than 60,000 monographs, starting with a morning coffee to discuss the previous week and work to come.
Working with the volunteers has enhanced my management and leadership skills, and given me the opportunity to learn from other experts and dedicated, passionate people. They are a pleasure to work with and certainly keep me on my toes!
The work of the volunteers provides essential support to the many projects we have running within the Library; it has allowed us to initiate and work on tasks we would normally never have the time to do. To date we have surveyed the collection, noting down books that need care and attention. We have made a start on re-labelling and re-cataloguing some of the collection, covering and protecting vulnerable books, and, importantly, found some treasures among the masses.
I'm learning so much more about the Library collection from their perspective, which continues to provide new ideas for promoting the collection and developing the Library.
I can't express enough the value of having volunteers working with us. It is certainly a mutually beneficial relationship, as it has introduced them to a world (Library and collection management) that few get to see, forged new friendships and taught us all some new skills.