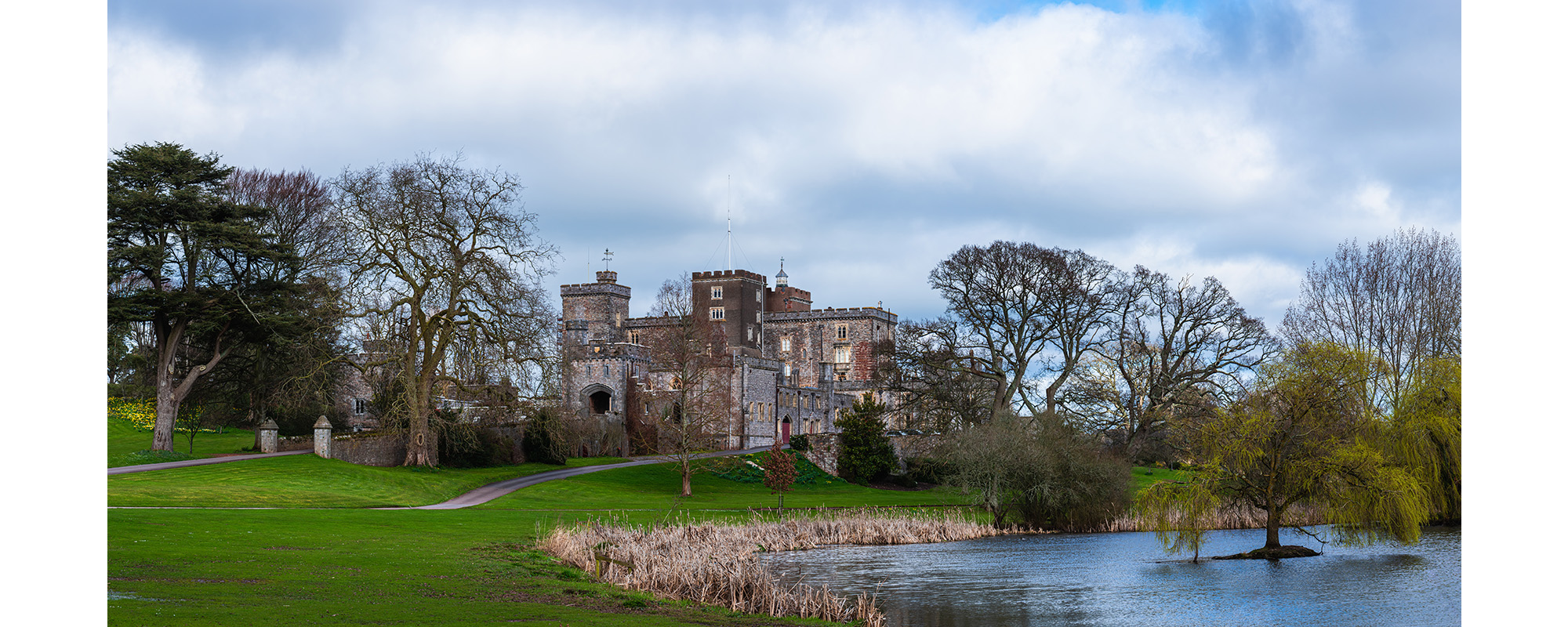 Peter Kennedy (1921-1996)
By Brian Carpenter and John Draisey
This is a tribute to an unsung hero of Devon historiography. Peter Alexander Kennedy was the fourth son of a Plymouth surgeon and was known to colleagues and subordinates (though not necessarily to his face) as PAK; he disliked being addressed by his first name, especially when it seemed to him to express unwarranted familiarity.
He left Oriel College, Oxford, prematurely, early in the Second World War, and was commissioned in the Devonshire Regiment. While serving in Belgium, he leant out of a tank and was shot by a German sniper, sustaining a serious head wound and losing part of his brain. A local family nursed him back to relative health and he embarked on a long period of recuperation, during which he had to re-learn to speak and write.
Returning to Oxford after the war, he completed his degree and maintained that he passed his final exams because the examiners could not read his handwriting. His career in archives began with the post of conservator in the Northamptonshire Record Office, after which he became County Archivist of Nottinghamshire and then, in 1962, of Devon. Over the following decade and a half, the office moved three times and these changes of location made good use of the skills he had acquired as an army officer.
The 1960s and 1970s were a period of rapid change and expansion for local archive services. A few of the landed families in Devon had deposited their records soon after the office's foundation in 1952, but those of the Aclands of Killerton, the Fortescues of Castle Hill, the Seymours of Berry Pomeroy, the Courtenays of Powderham, and the Bedford Devon Estates all arrived in the 1960s. PAK enjoyed conversing with the aristocracy and gentry and had a special knack for persuading them to deposit their records.
The deposit of records wasn't an end in itself though and, when a collection had been deposited, the priority was to get it listed, indexed, and available for research. Much of this work was done by PAK himself.
There was a strong emphasis on what would now be called outreach. Each year saw a series of exhibitions of original documents, mounted on card under Melinex with explanatory captions. These documents would be displayed in a parish church or other public building for several days, with professional staff in attendance to ensure the safety of the documents and answer enquiries from the many visitors. The aim was always to reinforce the links between the record office and the communities whose records it preserved.
In his later years, during his retirement in Exeter, PAK was an occasional but entertaining visitor to the office, often recounting anecdotes from unpredictable solo holidays in the Far East or dispensing wisdom from his time as one of the most important figures in the history of recordkeeping in Devon.
Image credit: Panorama of Powderham Castle, Exminster, Devon, England (from Adobe Stock Images)
Return to Postcards from the Past