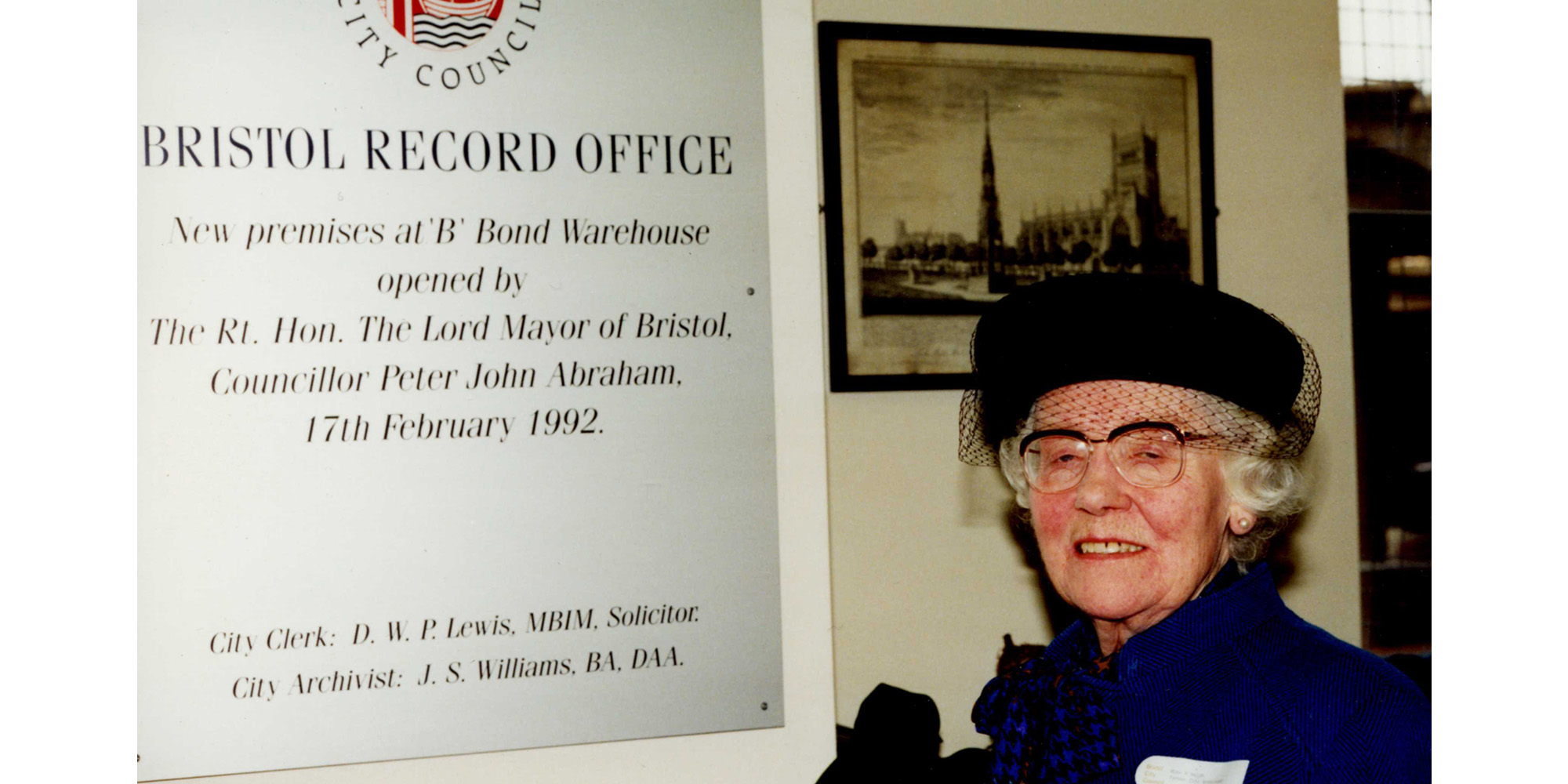 Elizabeth Ralph (1911-2000)
By Allie Dillon
Miss Ralph joined first Bristol City Council's Archives Office as a clerk in 1937. She was appointed City Archivist just two years later, a post she held until 1971.
Soon after being appointed, she took a proactive approach to lead the protection of Bristol's historic records as the Second World War began. Under her supervision, records from the archives (and several local organisations) were transferred to the safety of a disused railway tunnel cut into the Avon Gorge. While Bristol was badly damaged by bombing, the city's archives survived the war unscathed.
After the war, she built relationships with organisations across the city to bring many significant collections into the care of the archives.
Known always as Miss Ralph, she was well respected as both an archivist and a scholar who took a leading role in many organisations. She undertook training at the Public Record Office under Sir Hilary Jenkinson and later served as the first female chair of the Society of Archivists from 1957 to 1960.
Locally, she was General Secretary of the Bristol & Gloucestershire Archaeological Society for 38 years before becoming President. For many years, she was an assistant editor for the Bristol Record Society, for which she produced a number of authoritative publications. She was twice appointed President of the Bristol Soroptimist Society.
She has been recognised in Bristol with two honorary degrees from the University of Bristol, a Master's degree in 1953 and a doctorate in 1993. In 2018, she was recognised by Great Western Railways as a 'Great Westerner', with a new Intercity Express formally named after her in a ceremony at Bristol Temple Meads station.
Elizabeth Ralph is still well remembered by many former colleagues and friends. At Bristol Archives, we are proud to continue her legacy as we care for the city's records.
Main image credit: Bristol Archives
Return to Postcards from the Past