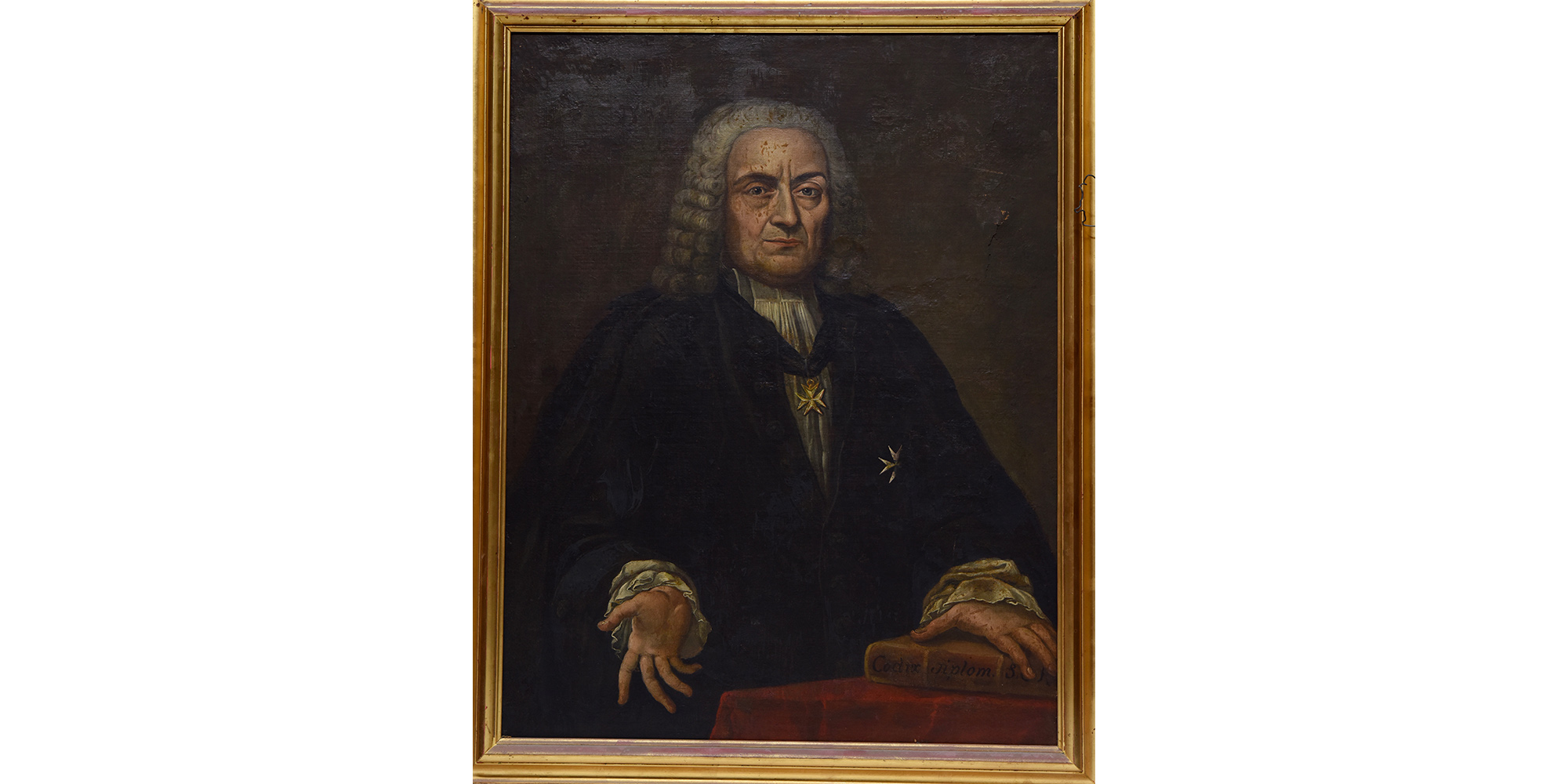 Gaetano Bruno (1740-1808): The indefatigable custodian of an international archival heritage
By Valeria Vanesio and Charles Farrugia
Born in Malta in 1740 to Giovanni Bruno and Rosolea Casha, Gaetano Bruno was soon appointed conventual chaplain of the Order of St. John of Jerusalem, an international religious and military order having its central convent on the island. Through a doctorate in Canon and Civil Law, Bruno gained skills and experience to become the auditor of the Grand Master of the Order and took active part in the compilation of the order's code of law around the 1780s. His political abilities and legal skills led him to gain a privileged position in the order's administrative life. In 1771, he became secretary of the chancery and he was in charge of the main recordkeeping system and the central archives in Malta under the supervision of the vice-chancellor. Beside being involved in diplomatic activities in Germany and Russia, Gaetano Bruno was also an active protagonist of the last phase of the history of the order and its archives on the island.
In 1798, the invasion of the French Republican Army led to the loss of the Maltese Archipelago and to the definitive departure of the order, which was already weakened by internal political fractures. Most of the order's members left the island while Gaetano Bruno decided to stay and was allowed to keep his position as auditor of the government under the French and the British rule up to his death. Working as a bridge between the old and the new governments, Bruno managed to save the central archives of the Order of Saint John, including records concerning the history of Europe and spanning the 12th to the 18th century. His deep knowledge and understanding of the importance of these documents prevented the total destruction of this archival heritage by the French government that, according to the directorate instructions, had to save only the records useful to run the island.
During the early British domination in 1800, Bruno was also appointed archivist and custodian of the records of the order. According to the instructions of Governor Alexander Ball, Bruno not only managed to identify, collect together and rearrange the surviving fragments of the archives scattered in different buildings and institutions in Malta, but also to recover many invaluable records from the antique market. What was unknown until now is that part of these endangered records, probably not interesting enough to the British government to be kept on the island and doomed to destruction, were collected by Gaetano Bruno. Bruno sent these records to their original archival creator, the surviving members of the Order of St. John who, having left Malta, were trying to restablish the administration of the central convent in Sicily. Before his death, Bruno also made a substantial donation to the national library in Malta where most of the order's archives were stored and are still preserved today thanks to his resilience and perseverance.
Main image: Image courtesy of the National Library of Malta
Return to Postcards from the Past