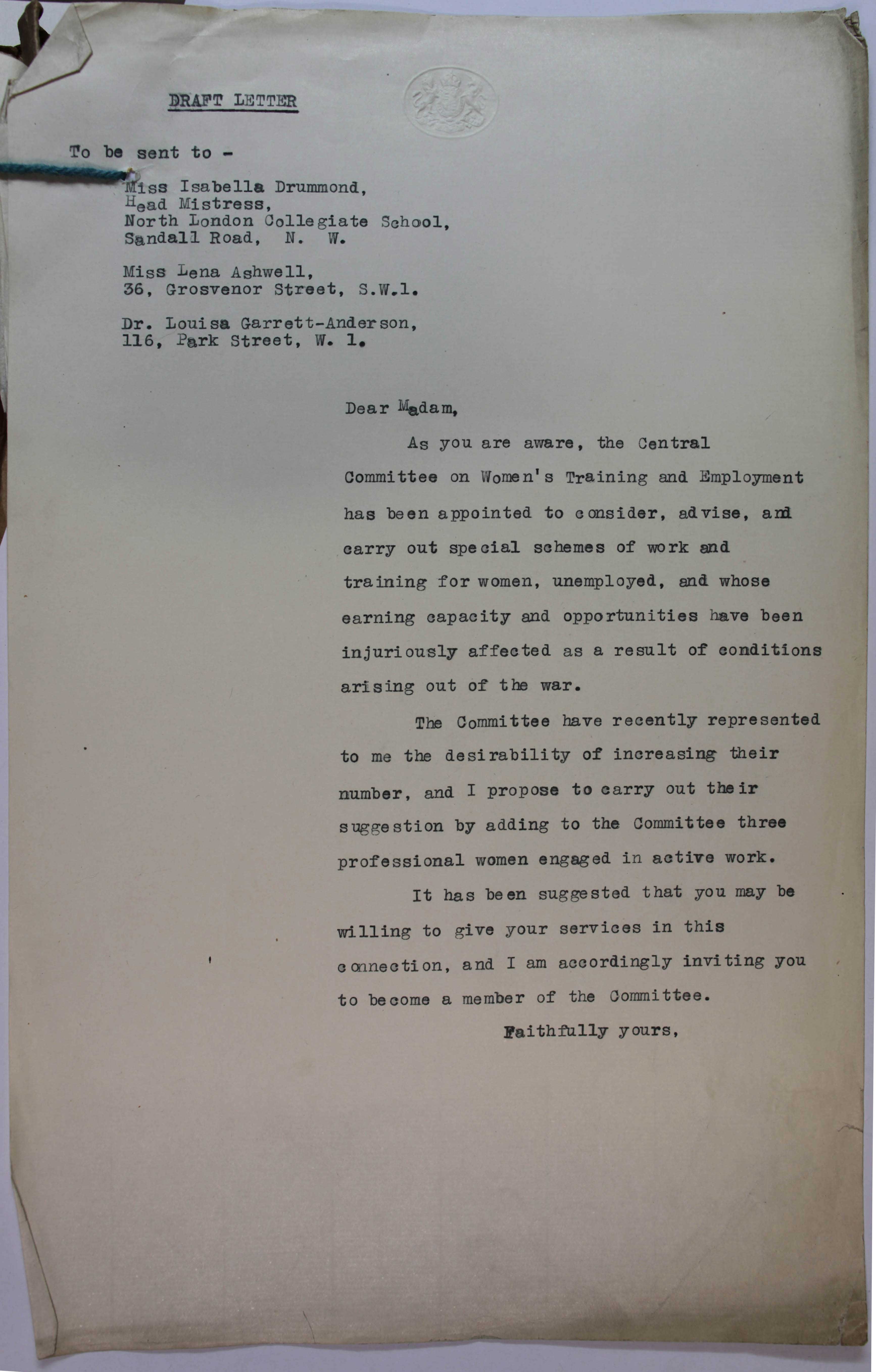 Draft letter sent to three women to sit on a committee concerned with women's employment, February 1921 (Catalogue ref: LAB 2/1591/CCW283/1921)
Transcript
DRAFT LETTER
To be sent to-
Miss Isabella Drummond
Head Mistress
North London Collegiate School,
Sandall Road, N.W
Miss Lena Ashwell,
36, Grosvenor Street, S.W.1.
Dr Louisa Garrett-Anderson,
116, Park Street, W.1.
Dear Madam
As you are aware, the Central Committee on Women's Training and Employment has been appointed to consider, advise and carry out special schemes of work and training for women, unemployed, and whose earning capacity and opportunities have been injuriously affected as a result of conditions arising out of the war.
The Committee have recently represented to me the desirability of increasing their number, and I propose to carry out their suggestion by adding to the Committee three professional women engaged in active work.
It has been suggested that you may be willing to give your services in this connection, and I am accordingly inviting you to become a member of the committee.
Faithfully yours,
Return to Twenties Britain (part one)