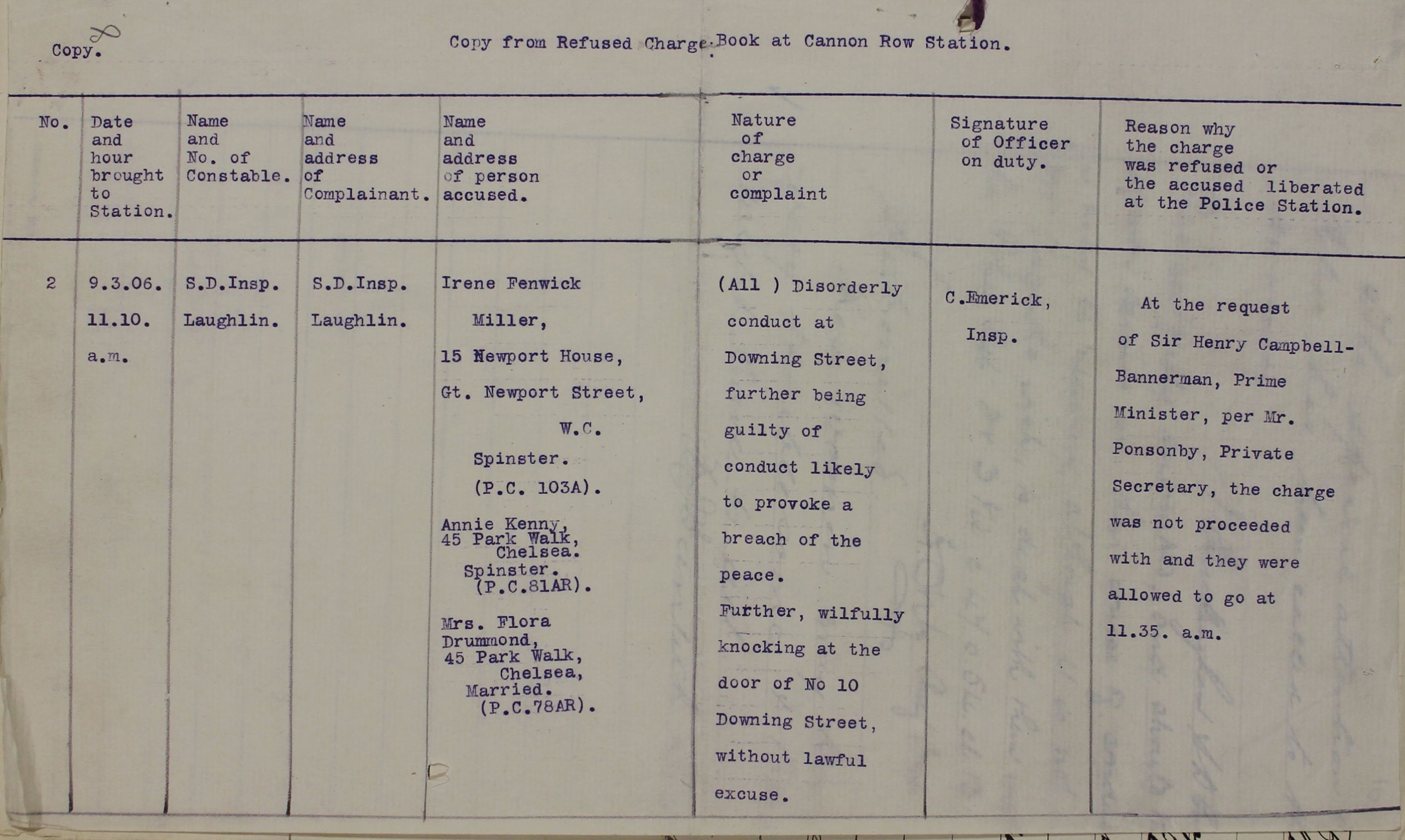 Police report on Annie Kenney and others leading a demonstration, 9 June 1906 (Catalogue ref: MEPO2/1016)
Transcript
Copy from Refused Charge Book at Cannon Row Station
No.
Date and hour brought to Station.
Name and No. of Constable.
Names and address of Complainant.
Name and address of person accused.
Nature of charge or complaint
Signature of Officer on duty.
Reason why the charge was refused or the accused liberate at the Police Station
2
9.3.06

11.10am

S.D. Insp. Laughlin.
S.D. Insp. Laughlin.
Irene Fenwick Miller,

15 Newport House, Gt. Newport Street, W.C. Spinster (P.C.103A).

Annie Kenny [sic], 45 Park Walk, Chelsea. Spinster. (P.C.81AR).

Mrs Flora Drummond, 45 Park Walk, Chelsea, Married. (P.C.78AR).

(All) Disorderly conduct at Downing Street, further being guilty of conduct likely to provoke a breach of the peace. Further, wilfully knocking at the door of No 10 without lawful excuse.
C. Emerick, Insp.
At the request of Sir Henry Campbell-Bannerman, Prime Minister, per Mr. Ponsonby, Private Secretary, the charge was not proceeded with and they were allowed to go at 11.35. a.m.
Return to Suffragettes on file