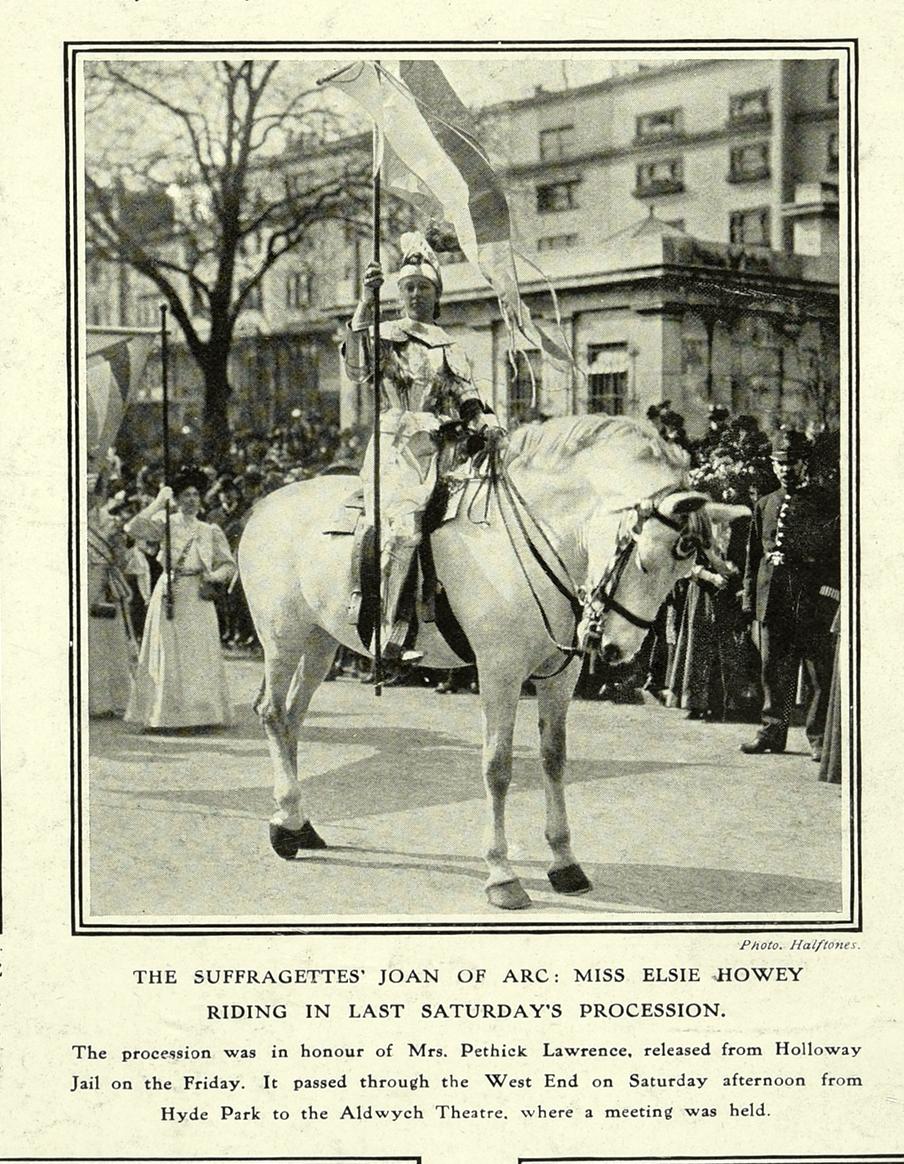 Extract from The Illustrated London News © A procession in honour of the release of Mrs Pethick Lawrence from Holloway Prison, 24 April 1909 (Catalogue ref: ZPER 34/134)
This is an example of a spectacular suffragette procession aimed to draw attention to the campaign for votes for women. Suffragette Elsie Howey leading the march on horseback, dressed as Joan of Arc, makes a clear political point.
Transcript
THE SUFFRAGETTES JOAN OF ARC: MISS ELSIE HOWEY RIDING IN LAST SATURDAY'S PROCESSION
The procession was in honour of Mrs Pethick Lawrence, released from Holloway Jail on the Friday. It passed through the West End on Saturday afternoon from Hyde Park to the Aldwych Theatre, where a meeting was held.
Return to Suffragettes on file