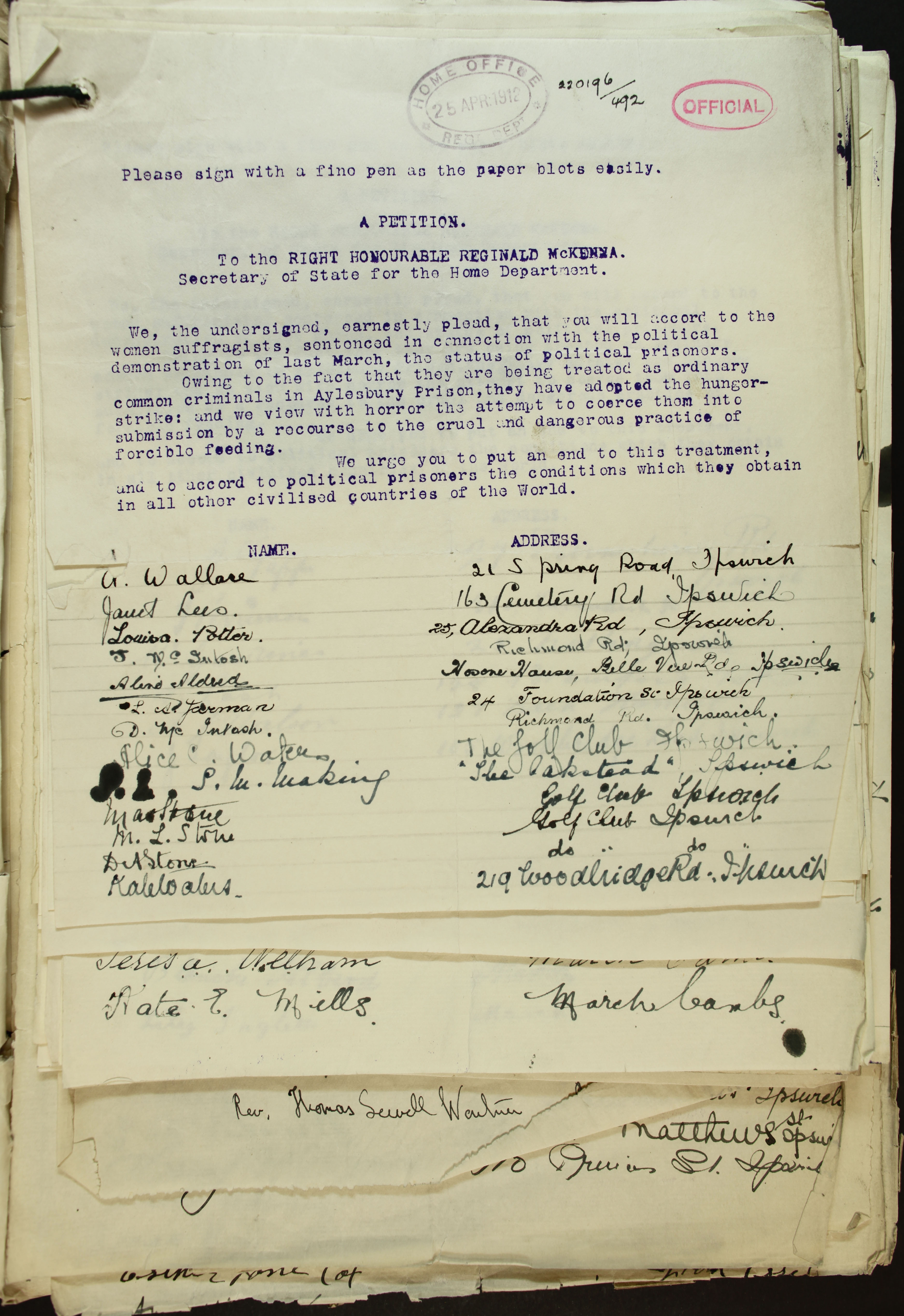 Extract from a petition from suffrage supporters to the Secretary of State for the Home Office, Reginald McKenna, asking him to give suffrage prisoners the status of political prisoners and put an end to the practice of forcible feeding, 25 April 1912 (Catalogue ref: HO144/1194/220196, f492)
Transcript
Please sign with a fine pen as the paper blots easily
A PETITION
To the RIGHT HONOURABLE REGINALD McKENNA
Secretary of State for the Home Department.
We, the undersigned, earnestly plead, that you will accord to the women suffragists, sentenced in connection with the political demonstration of last March, the status of political prisoners. Owing to the fact that they are being treated as ordinary common criminals in Aylesbury Prison, they have adopted the hunger-strike: and we view with horror the attempt to coerce them into submission by a recourse to the cruel and dangerous practice of forcible feeding.
We urge you to put an end to this treatment, and to accord to political prisoners the conditions which they obtain in all other civilised countries of the World.
NAME.                                                ADDRESS.
A. Wallace
Janet Lees
Louisa Potter
J. McIntosh
Alina Aldred
L. A. Taernan
D McIntosh
Alice Waters
S. M. Making
M. A. Stone
M. L. Stone
D. A. Stone
Kate Waters
[etc for many pages]
Return to Suffragettes on file