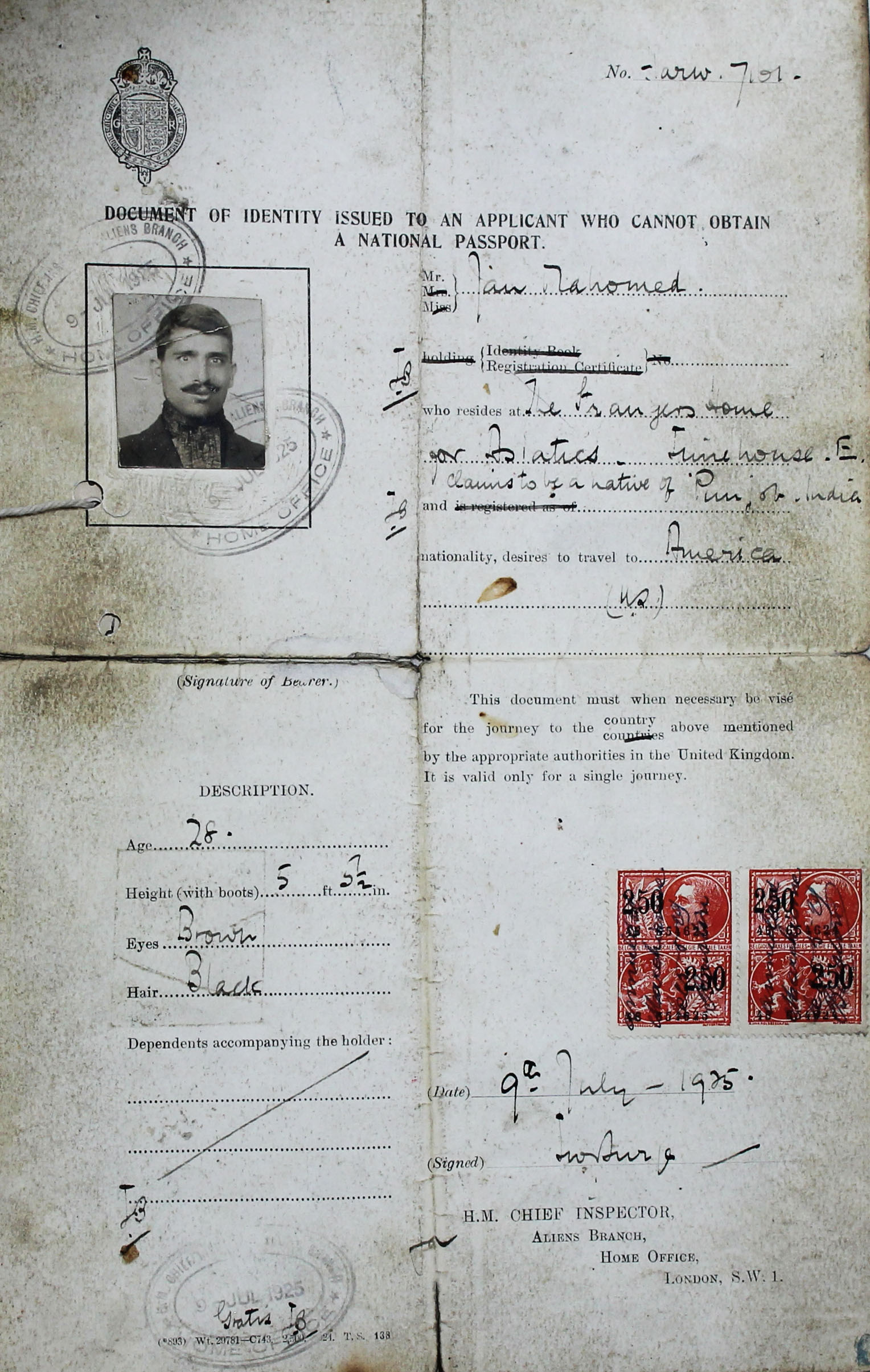 Document (b) about seafarer Jan Mohamed.
NATIONALITY AND NATURALISATION (including Certificates of British Origin): Special Certificate of Nationality (Coloured Seamen): Jan Mohamed. 1925-1930. Catalogue ref: HO 45/13750.
What type of document is this?
Look closely at the stamp. Who produced this document?
Why was this document produced?
What more does this document reveal about Jan?
Transcript
DOCUMENT OF IDENTITY ISSUED TO AN APPLICANT WHO CANNOT OBTAIN A NATIONAL PASSPORT
Mr: Jan Mahomed
who resides at: The Strangers Home for Asiatics Limehouse
and  is registered as of    claims to be a native of Punjab, India
nationality, desires to travel to: America (US)
This document must when necessary be visé for the journey to the country above mentioned by the appropriate authorities in the United Kingdom.
It is valid only for a single journey.
DESCRIPTION
Age: 28
Height (with boots): 5ft 5 ½ in.
Eyes: Brown
Hair: Black
Dependents accompanying the holder:
(Date) 9th July 1925
(Signed)
H. M. CHIEF INSPECTOR,
ALIENS BRANCH,
HOME OFFICE,
LONDON, S. W. 1
Return to Seafarers' Stories