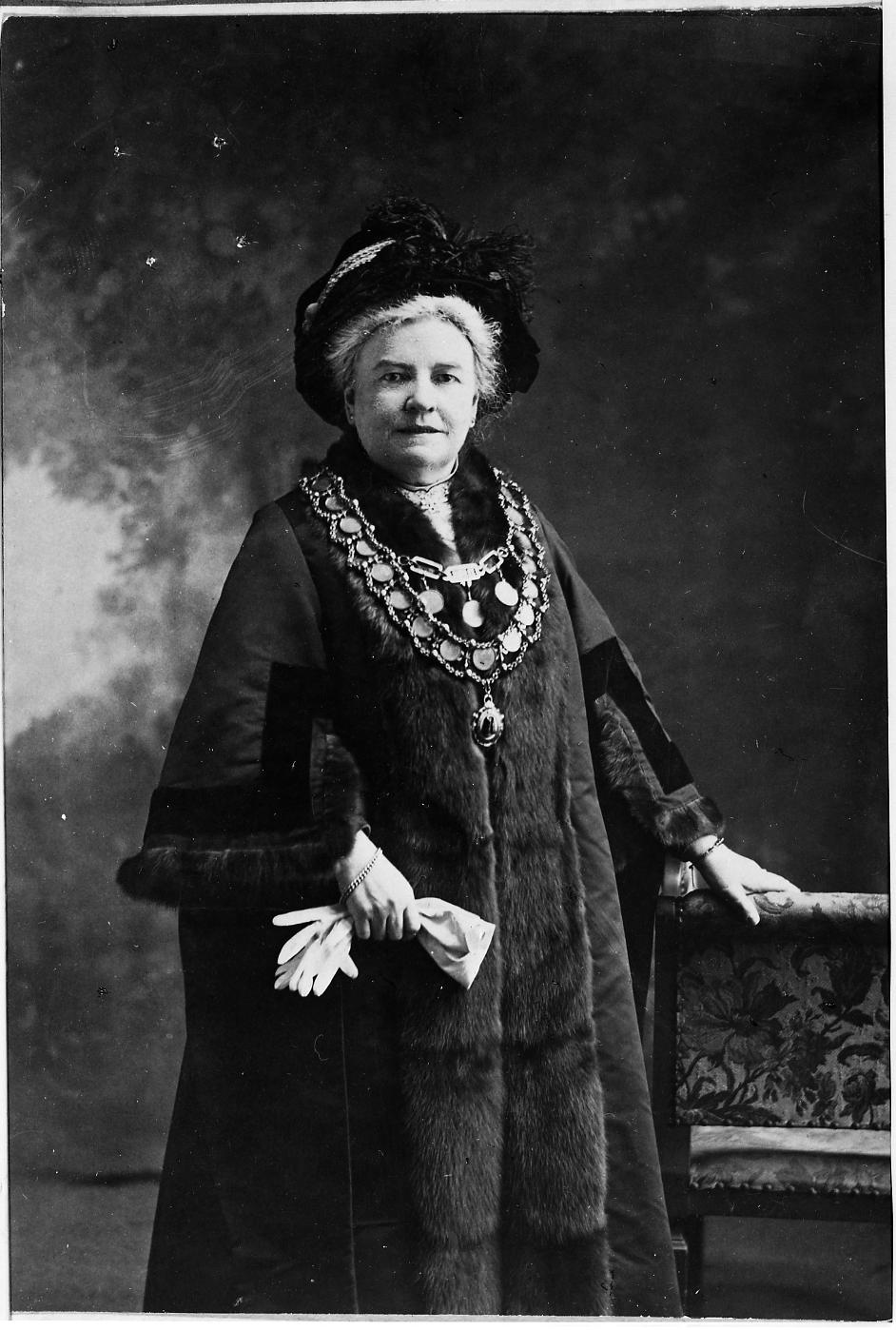 Document reference: (COPY1/552) Lady Mayor of Brecon G S F Morgan, 1910
Zoom in
Take a look at the photograph, why do you think it has been taken?
Look at the lady's expression, what might she be thinking in this moment?
The chain around her neck shows she is a mayor, what does this tell us about the lady?
Look at the props in her photograph, her jewellery, gloves and chair, why were they chosen?
Return to People – GCSE English Language