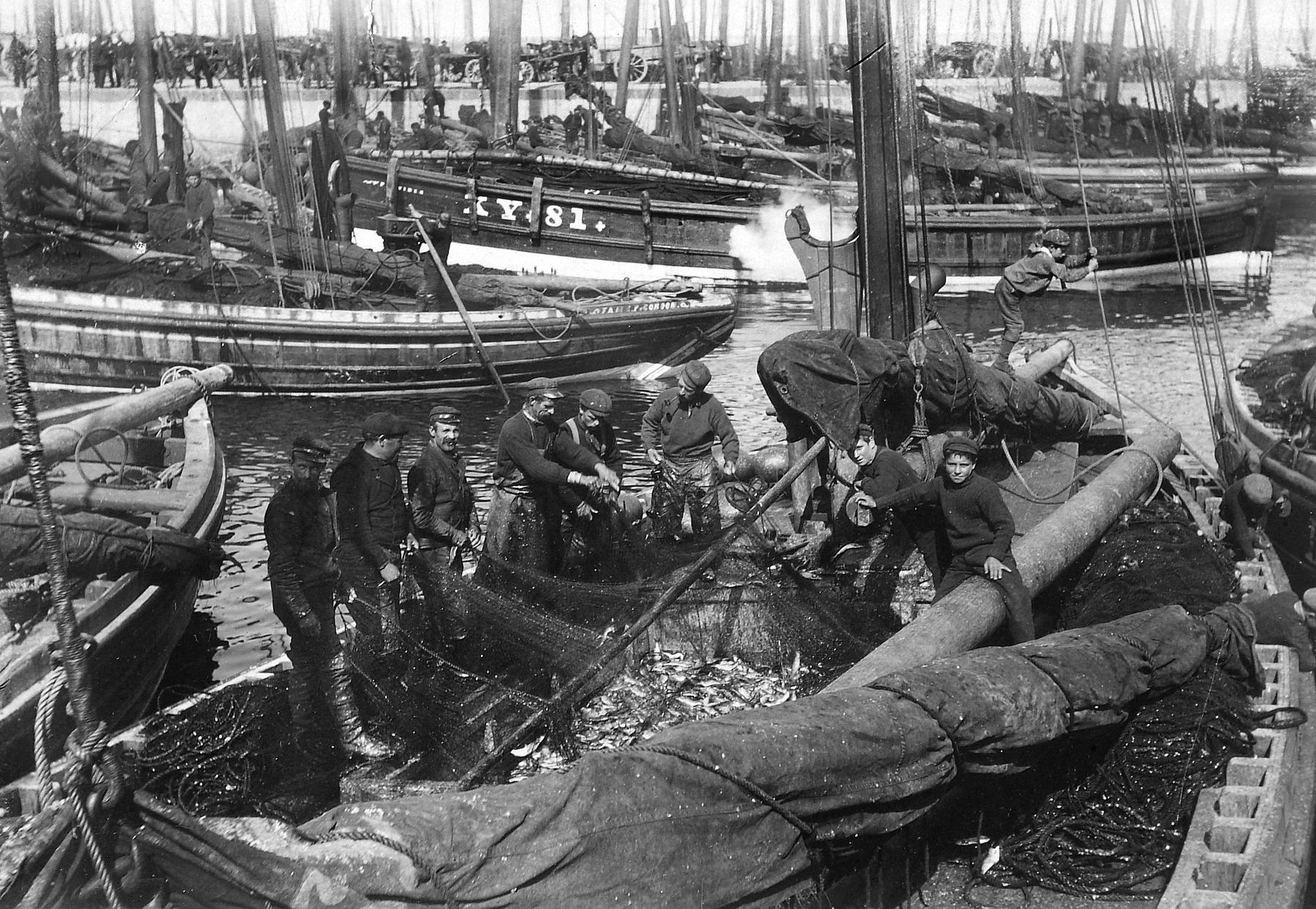 Document reference: (COPY1/490 (384)) Fraserburgh, 1905
Zoom in
Can you describe the sights, sounds and smells you might encounter in this scene?
How old are the different people on the boat? How long do you think they've had these jobs? What kind of things have they seen?
How many boats can you see in the dock? What kind of community might there be in the area?
Look at the boy at the back of the boat. What is he doing?
Return to People – GCSE English Language