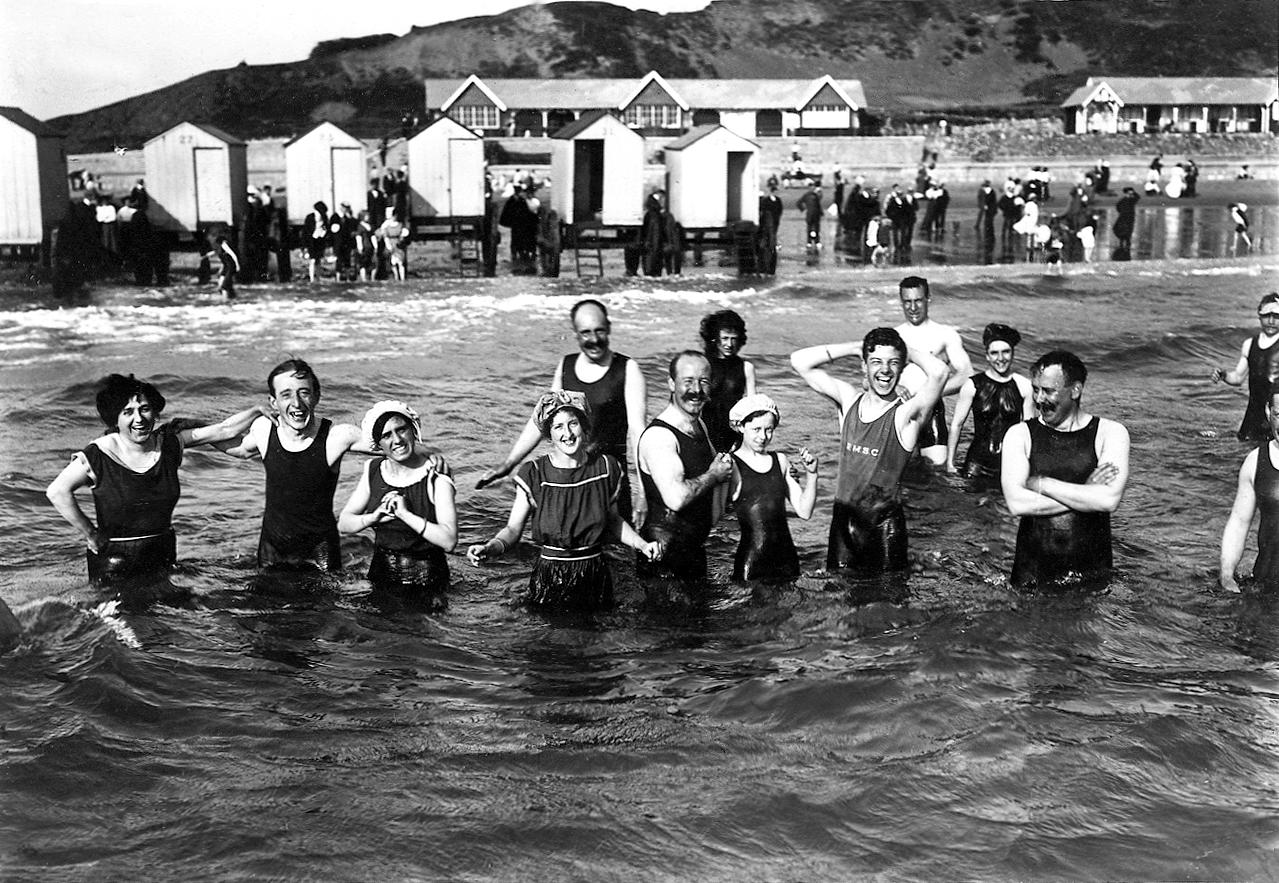 Document reference: (COPY1/559 (66)) Bathers, North Bay, Scarborough, 1911
Zoom in
Look at the style of clothing these people are wearing. What would it feel like to wear these outfits in the sea?
The huts behind the people are called bathing machines, why were they used?
Look at the group of people in the sea, would it be unusual for them to be swimming together at the time?
Return to People – GCSE English Language