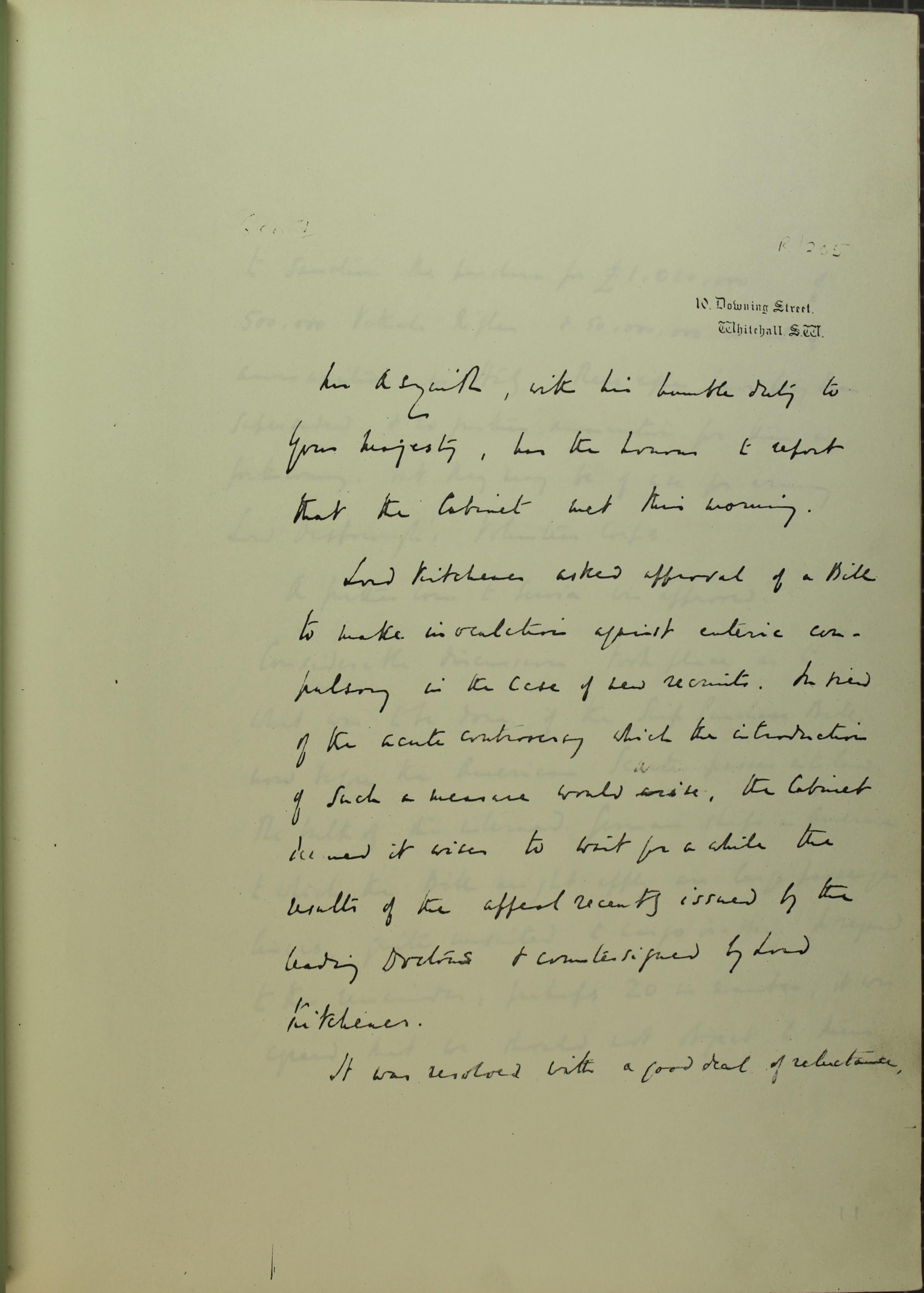 Extract from cabinet conclusions recording a note from Prime Minister Asquith to the King, (Catalogue ref: CAB41/35)
Transcript
10 Downing Street
Whitehall S.W.1
Mr Asquith, with his humble duty to your Majesty, has the honour to report that the Cabinet met this morning.
Lord Kitchener asked approval of a Bill to make inoculation against enteric compulsory in the case of new recruits. In view of the acute controversy which the introduction of such a measure would arise, the Cabinet deemed it wiser to wait for a while [for] the results of the appeal recently issued by the leading doctors and countersigned by Lord Kitchener.
It was resolved with a good deal of reluctance.
Return to Medicine on the Western Front (part one)