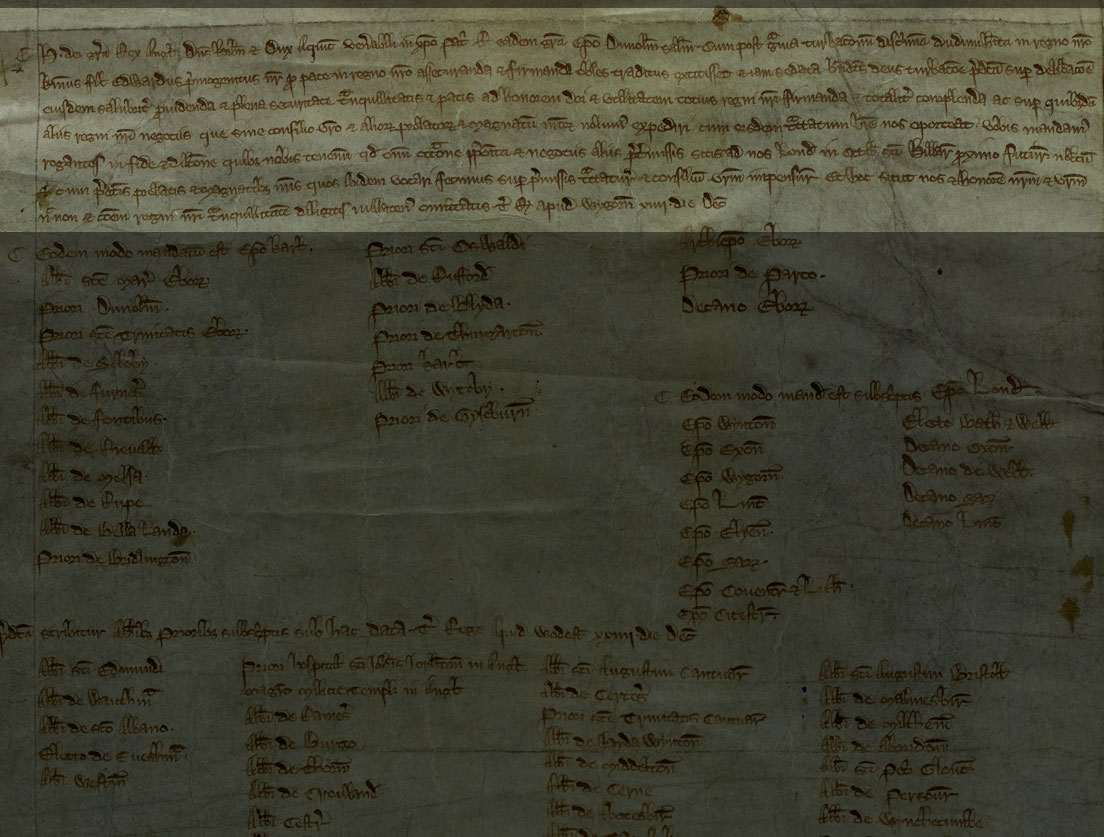 This document was sent out to the counties of England, asking men to come to Parliament who were not as high ranking as the great barons and bishops. Dated 1265 (C 54/82).
Transcript
After the grave perils of the recent disturbances in our realm, my dearest firstborn son, Edward, was delivered as a hostage for securing and confirming the peace in our realm, but now, blessed be God, the disturbance has been settled.
In order to provide happily for his release, and also to confirm and finally complete the tranquillity and peace of the realm it is necessary that we should have discussion with our bishops and barons, and to that end we require your advice.
I ask, in the faith and love in which you are bound to me, and setting aside every other matter or reason, that you should be with us at London on 20 January 1265, to discuss these things, with us and with our bishops and barons, whom we have caused to be summoned there.
Return to Magna Carta, 1215 and beyond