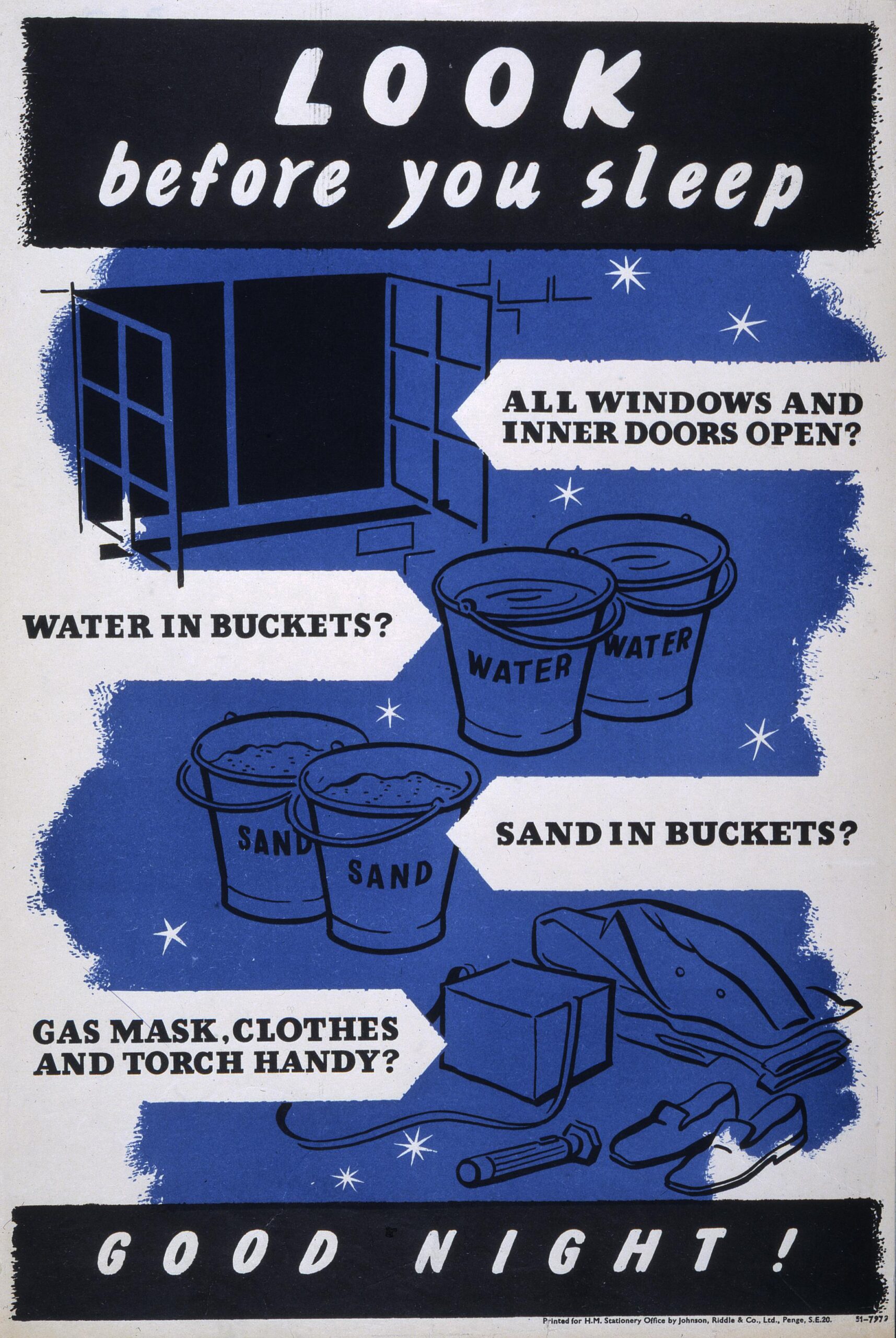 Look before you sleep poster, (undated), Catalogue ref: EXT 1/116
This government poster was a clever visual way of reminding people about their air raid precautions at night time. The image and use of language work well with the play on words with 'Look before you sleep' instead of – 'Look before you leap'!
Transcript
Look before you sleep
All windows and inner doors open?
Water in buckets?
Sand in buckets?
Gas mask, clothes and torch handy?
Good night!
Return to Home Front 1939-1945 (part one)