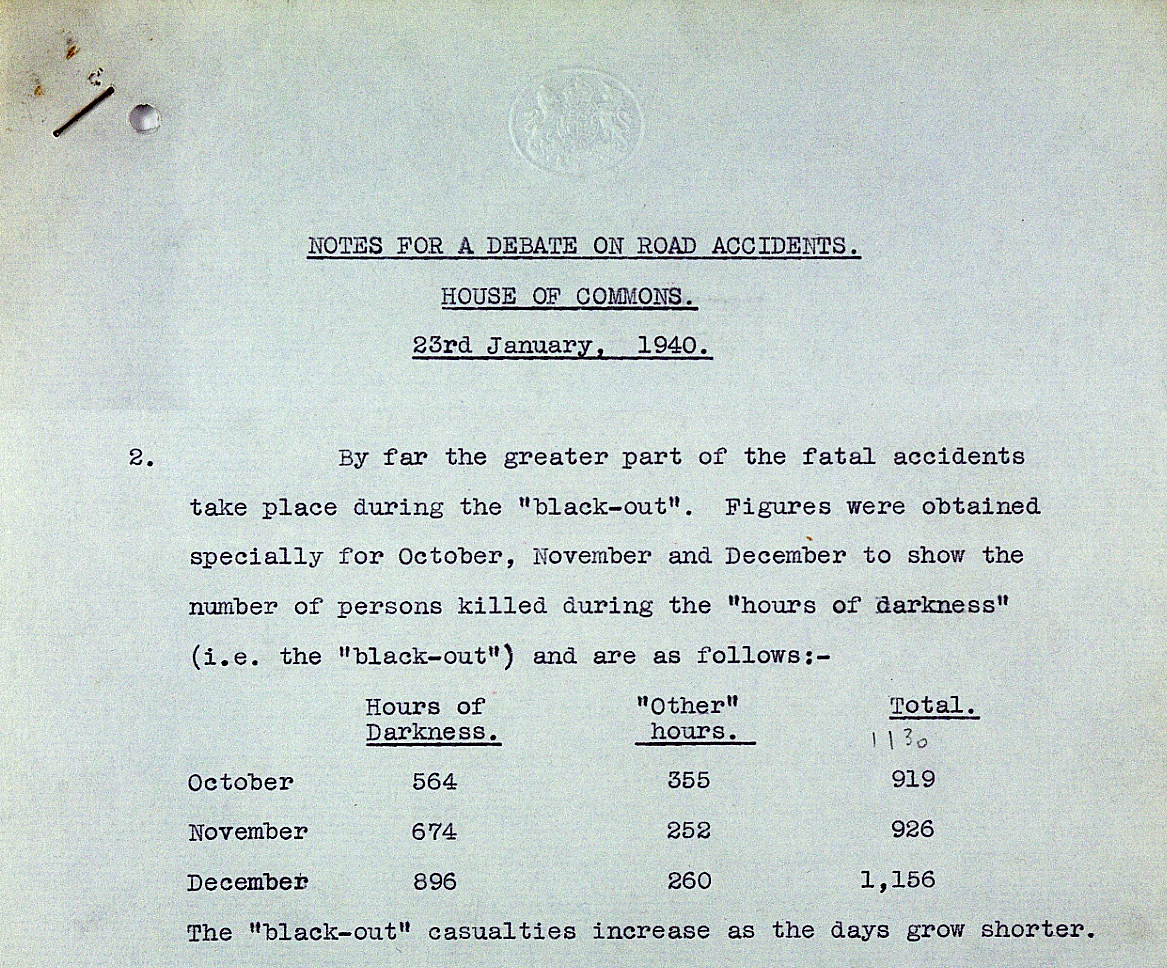 Notes for a debate in the House of Commons on Blackout accidents, January 1940, Catalogue ref: MT 55/296.
Even though steps were taken to make the streets safe, without proper lighting thousands of people died in accidents during the blackout before the bombing even started.
Transcript
NOTES FOR A DEBATE ON ROAD ACCIDENTS
HOUSE OF COMMONS
23rd January, 1940
2. By far the greater part of the fatal accidents take place during the "black-out". Figures were obtained specially for October, November and December to show the number of persons killed during the "hours of darkness" (i.e. the "black-out") and are as follows:-
(Month)                    Hours of Darkness           "Other" hours.           Total.
October                    564                                        355                              919
November                674                                        252                             926
 December               896                                        260                             1,156
The "black-out" casualties increase as the days grow shorter.
Return to Home Front 1939-1945 (part one)