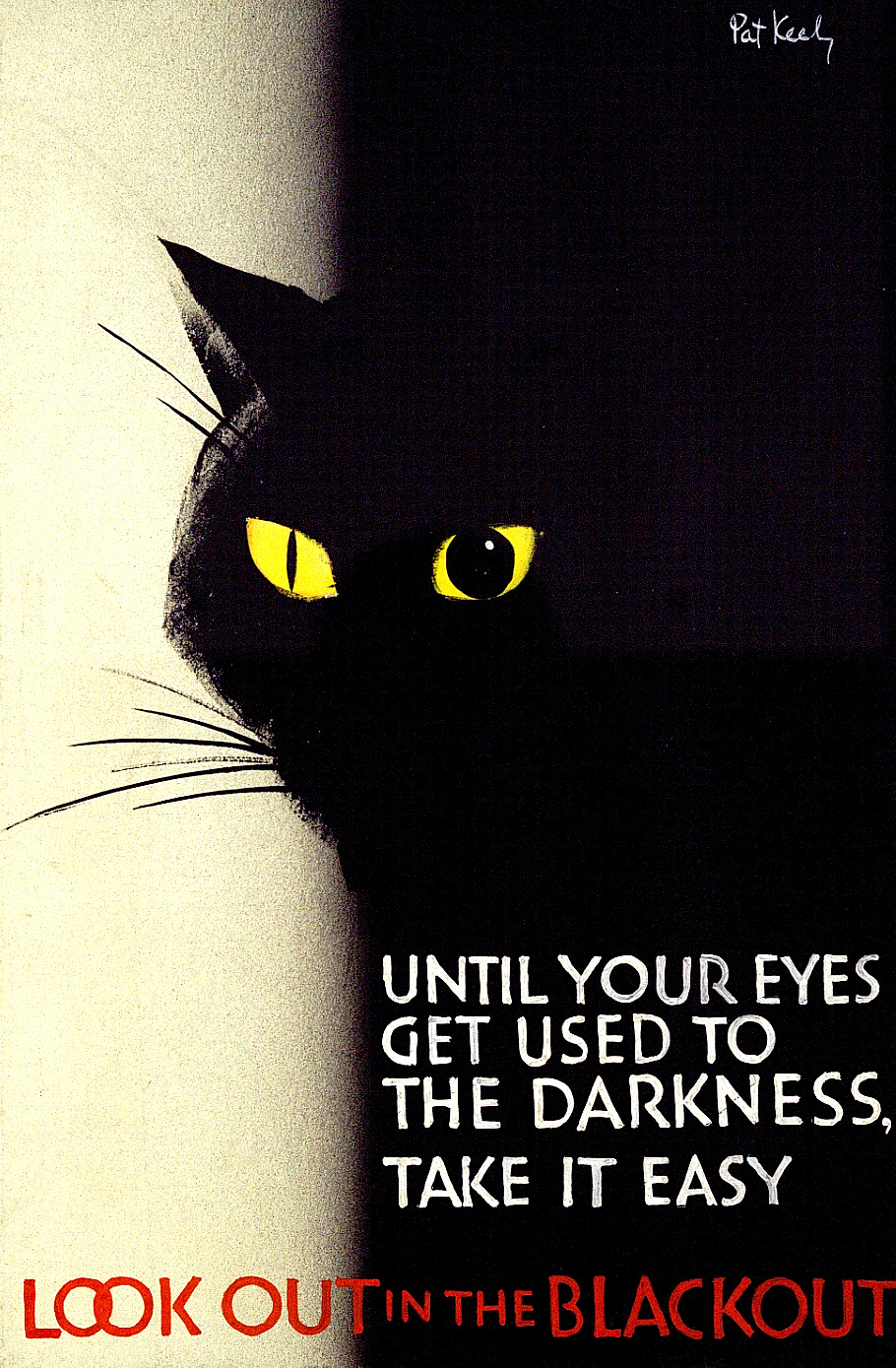 Government poster warning about the dangers of the Blackout, 1939, Catalogue ref: INF 3/290.
The Blackout was introduced in September 1939. It was to stop light on the ground showing enemy aircraft which areas to bomb. Special Air Raid Wardens patrolled the streets after dark to make sure that no lights could be seen from houses. People took a long time getting used to the Blackout. Pillar-boxes were painted yellow, white stripes were painted on the roads and on lamp-posts. Blackout curtains were made to stop light escaping from windows in ordinary houses.
What was the blackout?
How does the poster use language and image to persuade people to be careful in the blackout?
Why do think the government produced the poster?
What is the connection between the poster and the notes for a debate in the House of Commons on blackout accidents, January 1940, Catalogue ref: MT 55/296?
Can you find a source which shows some people objected to the blackout?
Why do you think the government kept a complaint about the blackout on file?
Transcript
'Until your eyes get used to the darkness, take it easy. Look out in the blackout.'
Return to Home Front 1939-1945 (part one)