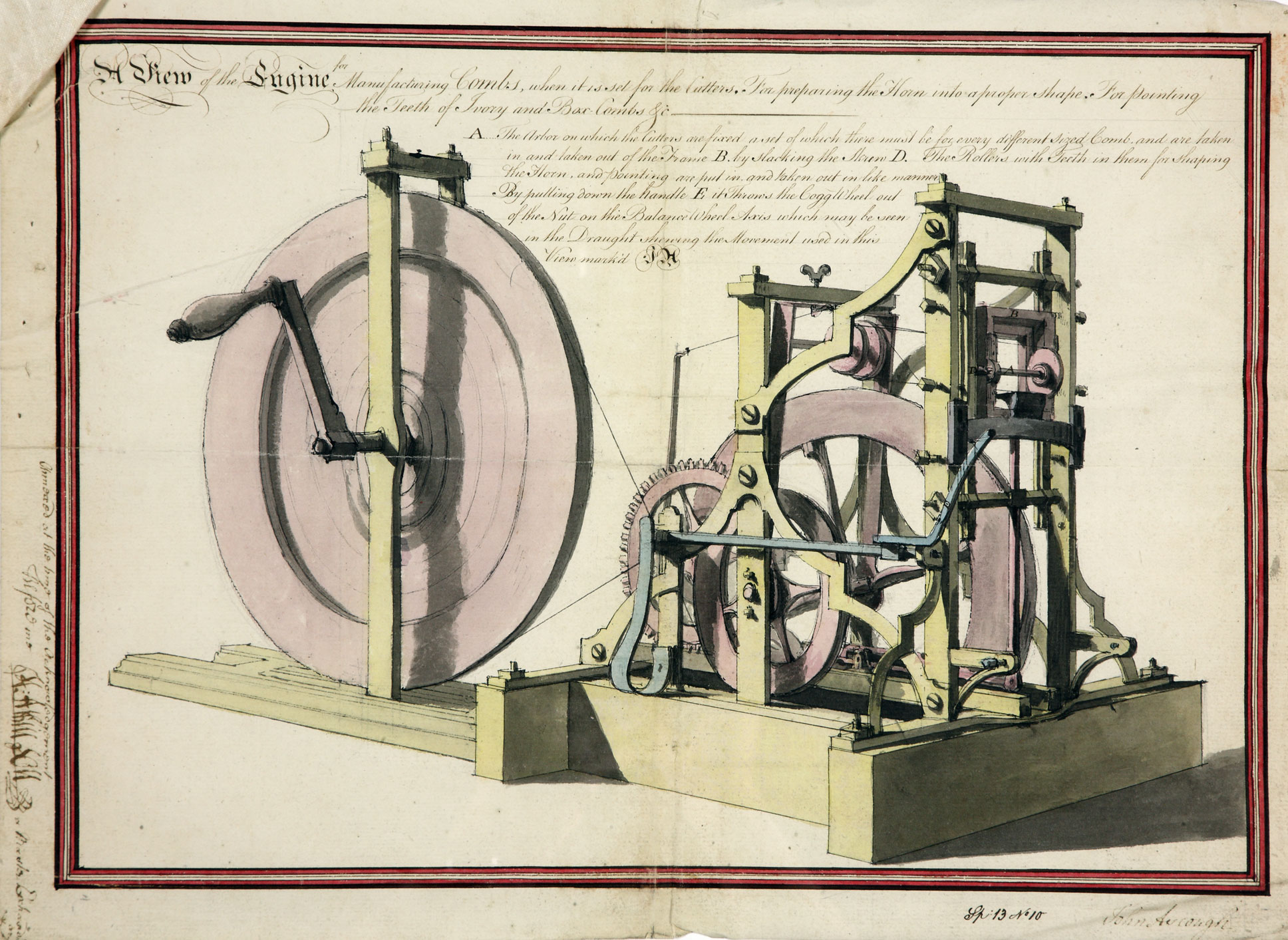 Comb making machine, 1768- 69 (C 73/13 m35 (3))
Hair combs were made from ox and sheep's horns.
Transcript
A shew of the Engine for Manufacturing Combs, when it is set for the Cutters For preparing the Horn into a proper shape For pointing the Teeth of Ivory and Box-combs etc.________________________________________________________
A.The Arbor [shaft or beam] on which the Cutters are fixed a set of which there must be for every different sized Comb and are taken in and taken out of the Frame B by slacking the skrew D. The rollers with teeth in them for shaping the Horn, and pointing are put in and taken out in like manner. By pulling down the Handle E it Throws the Cogg wheel out of the Nut on the Balance Wheel Axis which may be seen in the Draught shewing the Movement used in this View mark'd. J.H.
Return to Georgian Britain