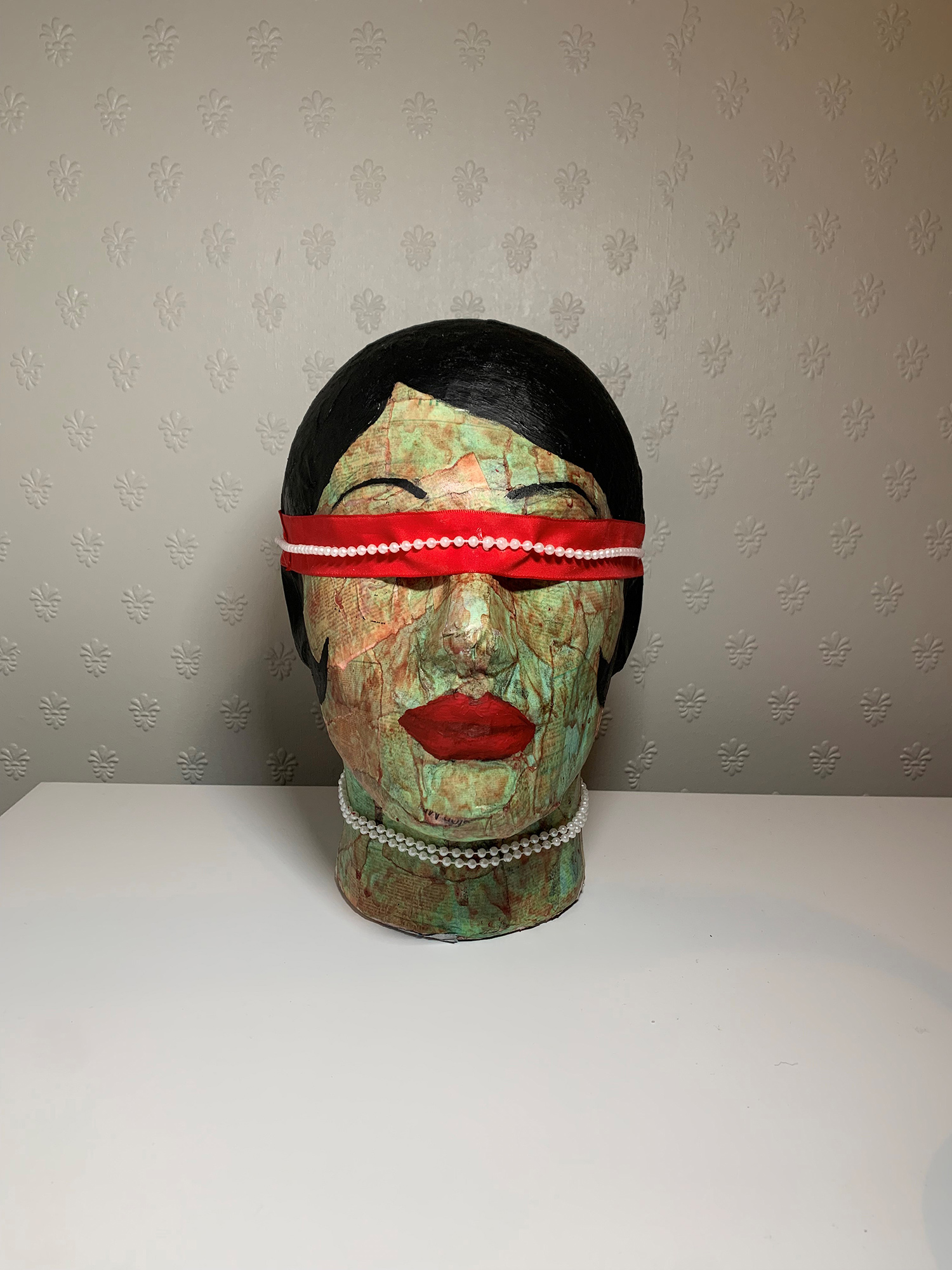 WINNER
KEY STAGE: 3
ARTIST: Sophie Chukwu
TYPE OF WORK: 3D
Judges' Comments
This is such an intriguing and impactful piece of work. It is beautifully made with great skill and has a surreal quality. It makes you want to find out more. —L.P.
Very bold 3D head whose stylish '20s hairdo, striking bone structure and bold red lipstick represents the look of confident woman. The blindfold over the eyes, appears to be restrictive therefore limited her vision and perception of herself. —G.B.
The slightly metallic texture of the skin and the eyes blindfolded and bound with pearls suggest subjugation. As a fashion statement strings of pearls were popular in the 1920s as adopted by Coco Chanel. We can hope that the young woman, maybe a flapper described here with her bobbed hair arched eyebrows and bright lipstick has benefitted from the impact of the Suffragettes' campaign and enjoys more freedom of expression than her forebears. —S.D.
CHOSEN THEME: Freedom
INSPIRED BY:
Return to Capturing our Collections