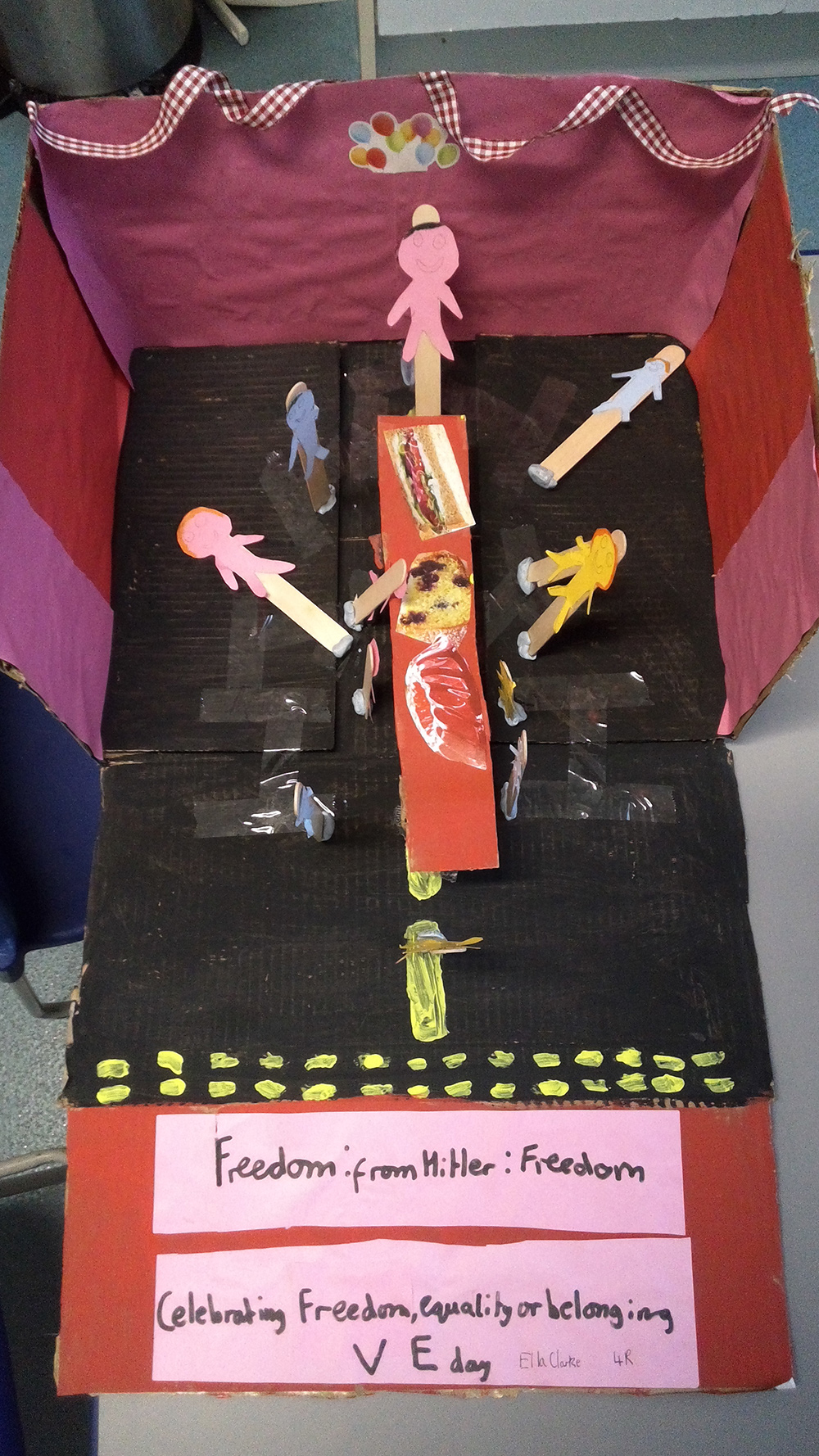 WINNER
KEY STAGE: 2
ARTIST: Ella Clarke
TYPE OF WORK: 3D
Judges' Comments
A lovely piece of work which shows great skills and dexterity. There are some great details, especially the bunting. It is clever because the little details keep you looking. —L.P.
The 3D model, depicting the interior of room, provides a sense of 'place'. It draws the observer into the room in which the celebration are taking place. The sense of celebration is further evoked by the 3D food items and the ribbons/streamers hanging from the walls. —G.B.
Ella has created a colourful space where we can celebrate liberty, equality and belonging with her. A space where people come together to eat cake and feel free. I like the way it feels like a model for a theatre design. The simple abstracted figures contrast cleverly with the collaged photos of jelly, cake and sandwiches. The viewer can tell that Ella knows how to throw a great party. —S.D.
CHOSEN THEME: Freedom
INSPIRED BY: 'Celebrating freedom from Hitler with a VE tea party.'
Return to Capturing our Collections