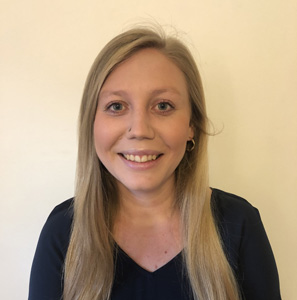 Position: Migration and Citizenship Researcher
Specialism: Modern British political' gender' and women's history

lisa.berry-waite@nationalarchives.gov.uk
Lisa Berry-Waite is a historian of modern Britain and specialises in twentieth century political, gender, and women's history. She is particularly interested in researching diverse stories within The National Archives' collections.
Before joining The National Archives, Lisa completed her PhD in History at the University of Exeter. Her thesis focused on the parliamentary election campaigns of women candidates from 1918 to 1931 and was part of a wider Leverhulme Trust funded project called 'The age of promises: manifestos, election addresses and political representation'. At Exeter, Lisa taught modules on the social, cultural, and political history of modern Britain. She also holds a MA in History and a BA in History and Politics, both from the University of Reading.
In 2022, Lisa worked as a 1920s Records Specialist on The National Archives' 20sPeople and Royalty on Record programmes. In her current role as a Migration and Citizenship Researcher, Lisa is working on the archives' Windrush 75 programme, which marks the 75th anniversary of the arrival of the Empire Windrush.
As well as academic outputs, Lisa also enjoys communicating her research through public engagement activities, such as blog posts, exhibitions, talks, and online videos. She recently curated a display on The National Archives' replica Cabinet table called 'Political pioneers: The first 20 women in Cabinet' which features records on the first twenty female Cabinet Ministers. Lisa can also be found sharing her work on The National Archives' social media channels, including TikTok.
Lisa is an Associate Fellow of the Royal Historical Society and a member of the Women's History Network.