Our new exhibition, Spirit of Invention celebrates innovators past and present, and the wonderful creations they have developed, and which have changed everyday lives.
Invention can be an important part of building an inclusive society and improving lives, shaping a better world for all.  We've highlighted just five of the amazing inventions in our exhibition, and why they matter.
You can view all the inventions in person, for free, when you visit Spirit of Invention at The National Archives this summer.
1. Soul Cap: Making Swimming Inclusive

The Soul Cap is a swimming cap designed for children with thick and full hair. Inventors Michael Chapman and Toks Ahmed-Salawudeen created their brand after witnessing a woman with afro hair struggling to put on a swimming cap. Both Michael and Toks also learnt to swim as adults and realised that the lack of appropriate swimwear made it harder for people to learn and highlights how inclusive kit can create a more inclusive sport.
Soul Cap makes swimming more accessible for individuals with big hair, broadening the pool of successful swimmers for the future.
2. Charlie Chairs: Eco-friendly Recycled Furniture

Introducing Charlie Chairs, chairs for children made from recycled plastic toys! How many toys do children use and outgrow each year? And what happens to them? Introducing ecoBirdy, an innovative furniture design company focused on reusing and upcycling single-use plastics.
Not only have ecoBirdy invented the Charlie Chair, but they also invented a new recycling process and material, ecothylene, to produce the chairs!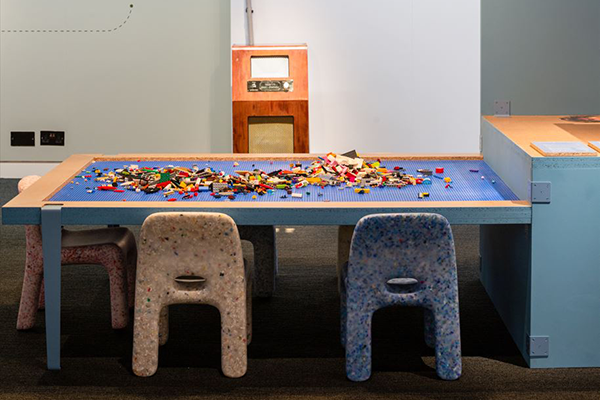 3.XRAI Glass: Real-time Subtitling for Inclusive Conversations

Ever wished that you could have subtitles in real life? The futuristic XRAI Glass does exactly that! The XRAI Glass app turns speech into real-time subtitles, benefitting the deaf and hard of hearing. And, like many inclusive inventions, the potential benefits are far-reaching beyond its initial audience. Launched in 2022, the XRAI Glass works in augmented reality, providing translation for over 75 languages, and featuring a personal artificial intelligence assistant.
Sounds too good to be true? Come and try on the glasses for yourself when you visit the exhibition and prepare to be amazed!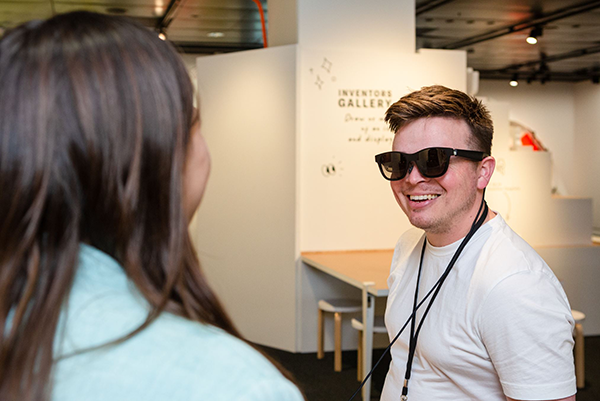 4. Hero Arm with Iron Man Cover: Empowering Prosthetics

Holding out for a hero? Hold out no longer – the Hero Arm is here. This incredible invention is a 3D printed robotic arm, designed for individuals with below-elbow limb differences. Inventors Joel Gibbard and Samantha Payne have developed a customizable and empowering prosthetic that celebrates difference – it's designed to stand out, not blend in.
With over 50 transferable covers (including the eye-catching Iron Man design), the Hero Arm is versatile and adaptable, providing confidence to and celebrating the individuality of each person who uses the Hero Arm.
5. Door Pi: Inclusive Security Solution

At Spirit of Invention, we showcase that anyone can be an inventor – it all starts with an idea and a willingness to try. No one epitomises the spirit of invention like Freddie Howells, who designed his fantastic invention when he was only 12 years old. Door Pi is a door entry system which uses facial recognition technology to let only approved visitors inside. For added security, the visitor can also be required to scan an ID tag.
Freddie was motivated to create his invention after witnessing his great aunt's struggle with dementia, wanting to create something which could help vulnerable people that may be at risk of letting strangers into their home. Want to see how it works in practice? You can try it out in real life when you visit Spirit of Invention.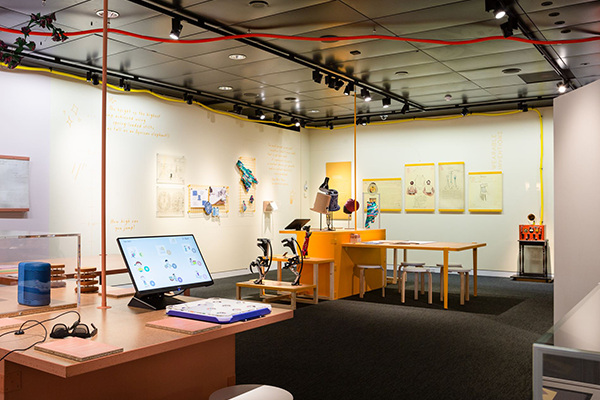 These are just five of the wonderful, weird and wide-ranging inventions featured in our exhibition. Explore futuristic thinking of past and present and discover how innovation can change lives. Plus, discover your own inner inventor – be inspired by the wonderful creations to problem solve and dream bigger.
You can visit Spirit of Invention for free at The National Archives Tuesday-Sunday every week until 29 October. We welcome people of all ages, including families, to enjoy interacting with the exhibition and get hands-on. We can't wait to see you there!