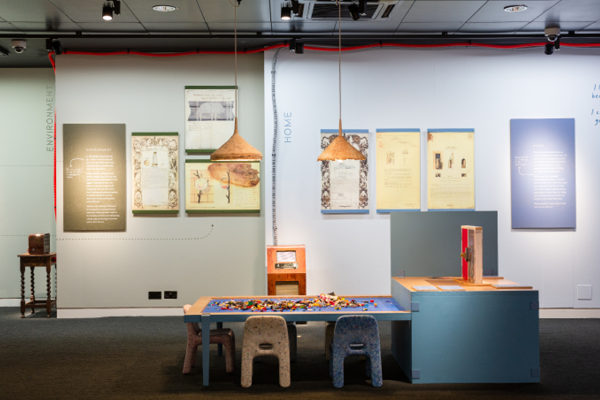 Dates: 27 May – 29 October 2023
Opening times: Tuesday-Sunday, times vary – check our opening times
Price: Free
No need to book and open to all
This fun, free design exhibition at The National Archives will inspire you to discover your inner inventor. Step into a world of creativity from past to present – see original Victorian designs that capture the glorious imagination of Victorian Britain, alongside designs from modern makers.
The exhibition has been inspired by the incredible inventions found in the Board of Trade design registers. These huge cloth-bound volumes officially registered 'useful designs' or inventions from people between 1843 and 1884. In doing so, the design registers allowed everyday people to register their designs for copyright protection.
What you'll see and do
You will think about what it means to be an inventor. You will be inspired by interviews between inventors young and old talking about their craft. You will explore what invention means in the past and present and why some are compelled to experiment, explore and create. Across 5 different zones within the gallery, you will see a curated selection of designs and objects that tackle the challenges of today in creative, ground-breaking ways and be inspired to become an inventor yourself.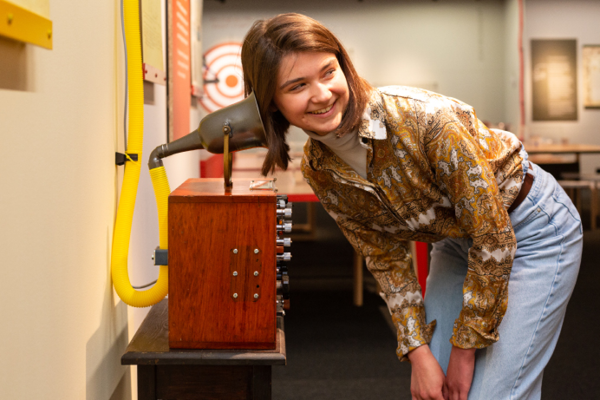 You'll see designs from everyday Victorians such as a telephone station where you can speak and listen to more than one person, a disguised hearing aid to amplify sound for the partially deaf or a ventilating top hat- alongside modern creations such as a hoverbike, a robot jellyfish and a washing machine that uses recycled water. In each zone you'll have a chance to prototype your own ideas – creating, planning, constructing and adapting – with different design challenges and materials available and have fun with the interactive elements.
Example inventions you'll see:
The super cool, social networking top hat and prototype, 2023
A top hat that cools you down when hot and flustered and acts as an ice breaker to spark friendly discussion in social situations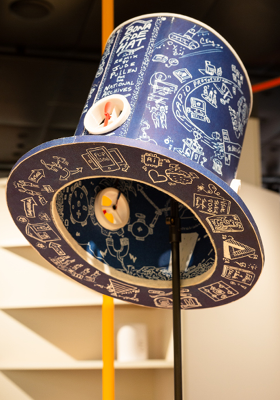 Mini Human Bottoms and Pullover
Expandable children's clothing that grows as the child wearing it grows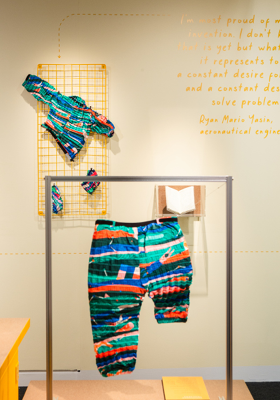 Clean Air Necklace
A necklace that shows how clean the air is in real time using colourful LED lights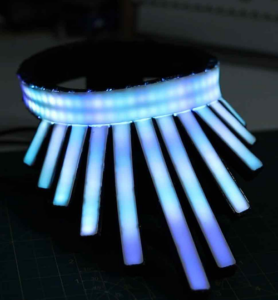 The exhibition has been co-curated with children from a local school and guest curator and British entrepreneur, Ruth Amos.