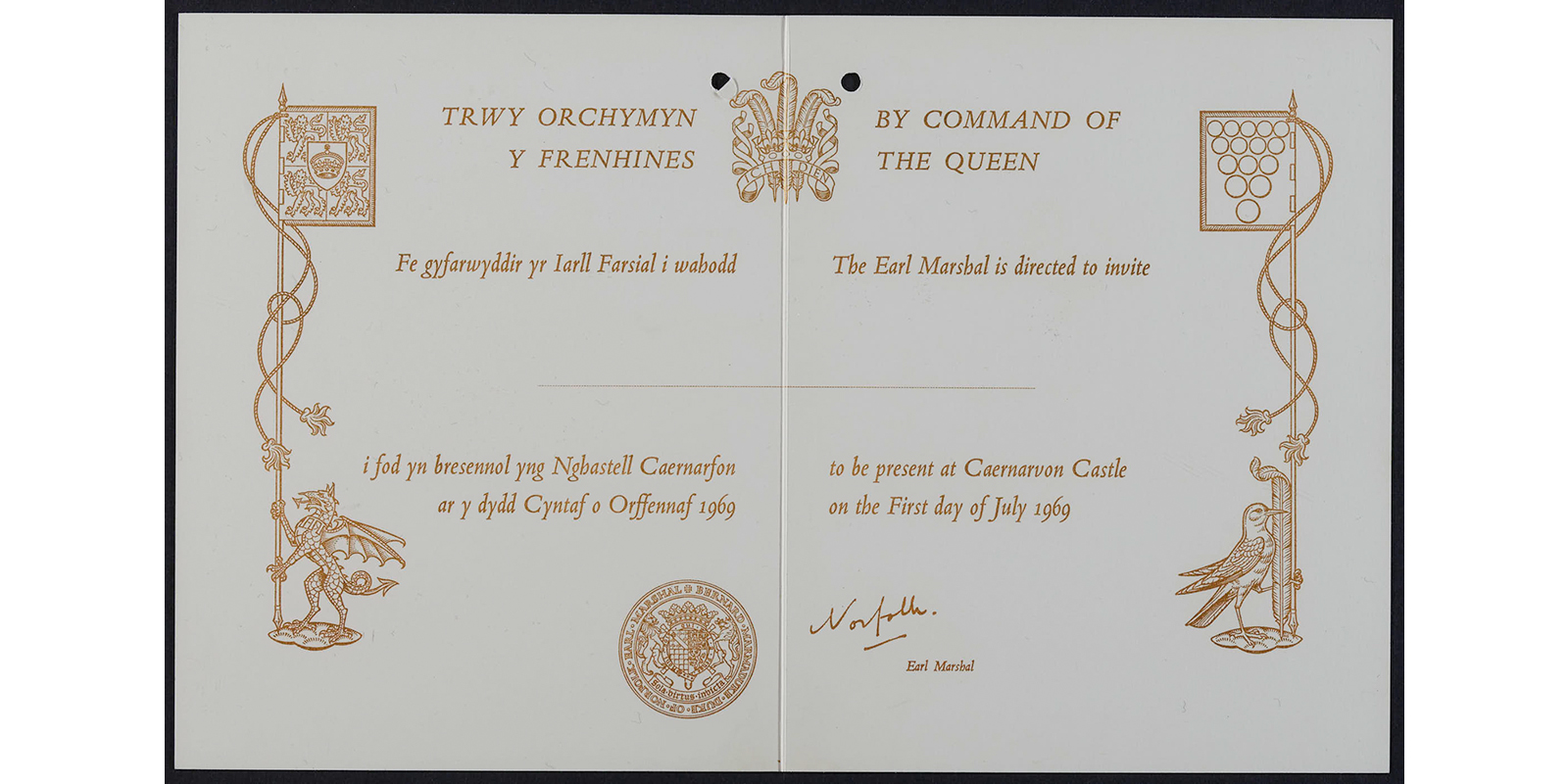 Invitation (written in Welsh and English) to the investiture of Prince Charles at Caernarvon Castle, 1969. Document reference: BD 67/ 54. 
More information about this document can be found in Discovery, our online catalogue: Invitations to the Investiture
Transcription:
TRWY ORCHYMYN
Y FRENHINES
BY COMMAND OF
THE QUEEN
Fe gyfarwyddir yr larll Farsial i wahodd
The Earl Marshall is directed to invite
i fod yn bresennol yng Nghastell Caernarfon ar y dydd Cyntaf o Orffennaf 1969
to be present at Caernarvon Castle on the First day of July 1969
Norfolk.
Earl Marshal
Return to Queen Elizabeth II – document highlights