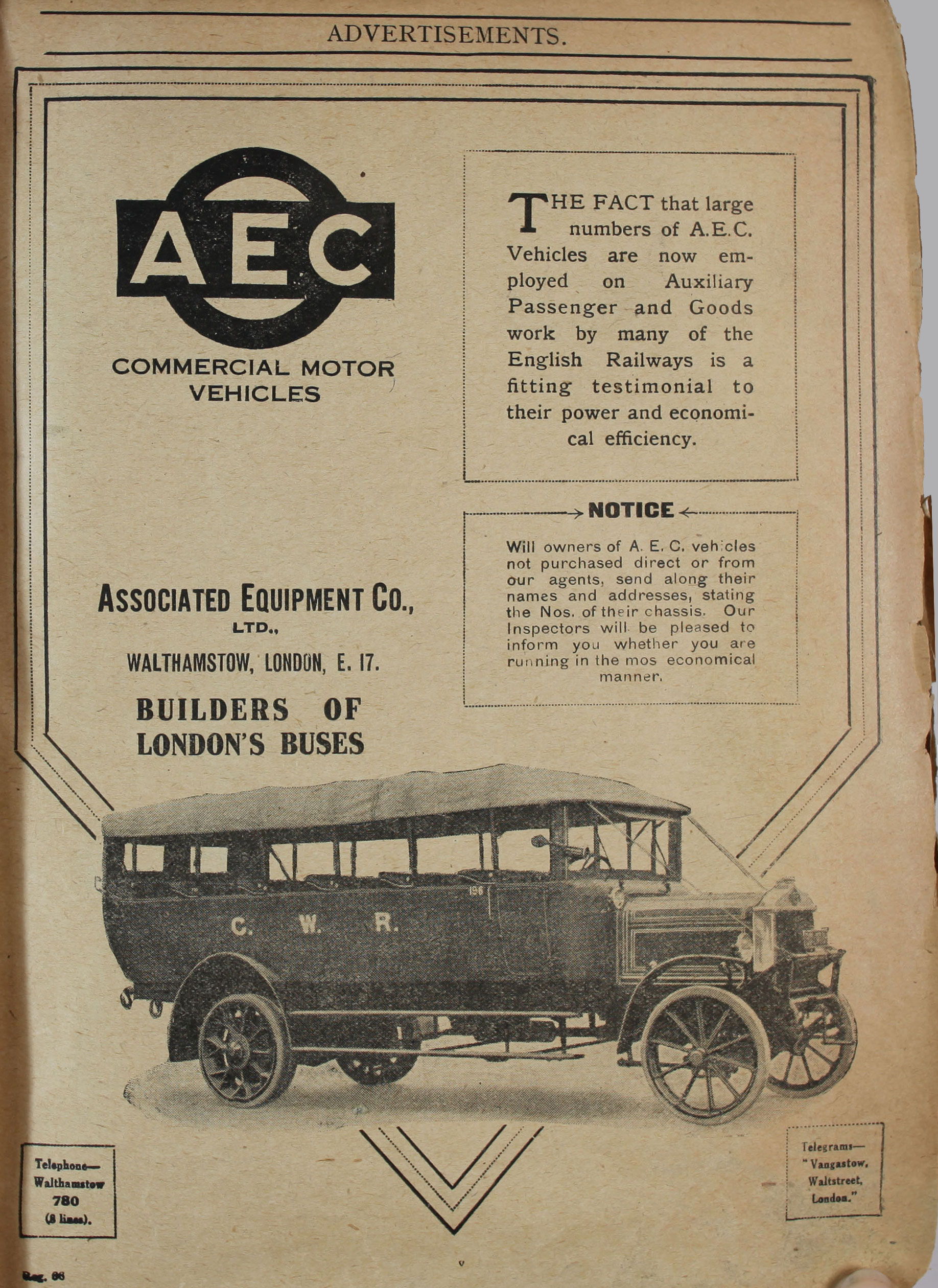 Advertisement for AEC builders of London buses, 'London and North Western Railway Gazette', vol. 9, January-December 1920 (Catalogue ref: ZPER 13/7)
Transcript
AEC
COMMERCIAL MOTOR VEHICLES
The fact that large numbers of A.E.C. Vehicles are now employed on Auxiliary Passenger and Goods work by many of the English railways is a fitting testimonial to their power and economical efficiency.
NOTICE
Will owners of A.E.C. vehicles not purchased direct or from our agents send along their names and addresses, stating the Nos. of their chassis. Our inspectors will be pleased to inform you whether you are running in the most economical manner.
Associated Equipment Co.,
Ltd.,
Walthamstow, London, E.17.
BUILDERS OF LONDON'S BUSES
Telephone–                                                                             Telegrams–
Walhamstow                                                                           "Vangastow,
780                                                                                           Waltstreet,
(8 lines)                                                                                     London"
Return to Twenties Britain (part two)