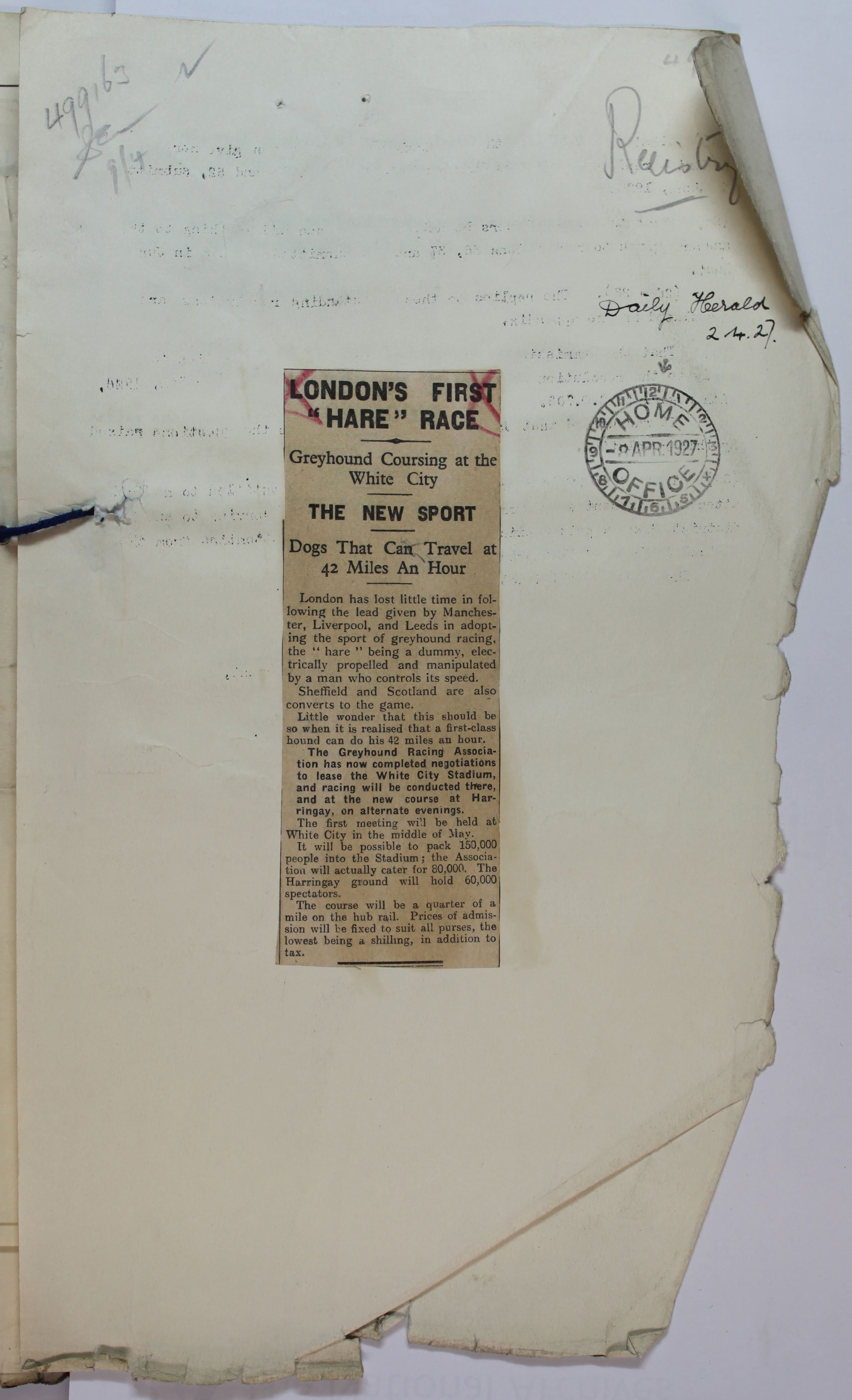 Short article from 'Daily Herald' on the first dog race at White City, 2 April, 1927 (Catalogue ref: HO 45/14222)
Transcript
LONDON'S FIRST "HARE" RACE
Greyhound Coursing at the White City
THE NEW SPORT
Dogs That Can Travel at 42 Miles An Hour
————————
London has lost little time in following the lead given by Manchester, Liverpool, and Leeds in adopting the sport of greyhound racing, the "hare" being a dummy, electrically propelled and manipulated by a man who controls its speed.
Sheffield and Scotland are also converts to the game.
Little wonder that this should be so when it is realised that a first-class hound do his 42 miles an hour.
The Greyhound Racing Association has now completed negotiations to lease the White City Stadium, and racing will be conducted there, and at the new course at Harringay, on alternate evenings.
The first meeting will be held at White City is in the middle of May.
It will be possible to pack 150,000 people into the Stadium; the Association will actually cater for 80,000. The Harringay ground will hold 60,000 spectators.
The course will be a quarter of a mile on the hub rail. Prices of admission will be fixed to suit all purses, the lowest being a shilling, in addition to tax.
Return to Twenties Britain (part two)