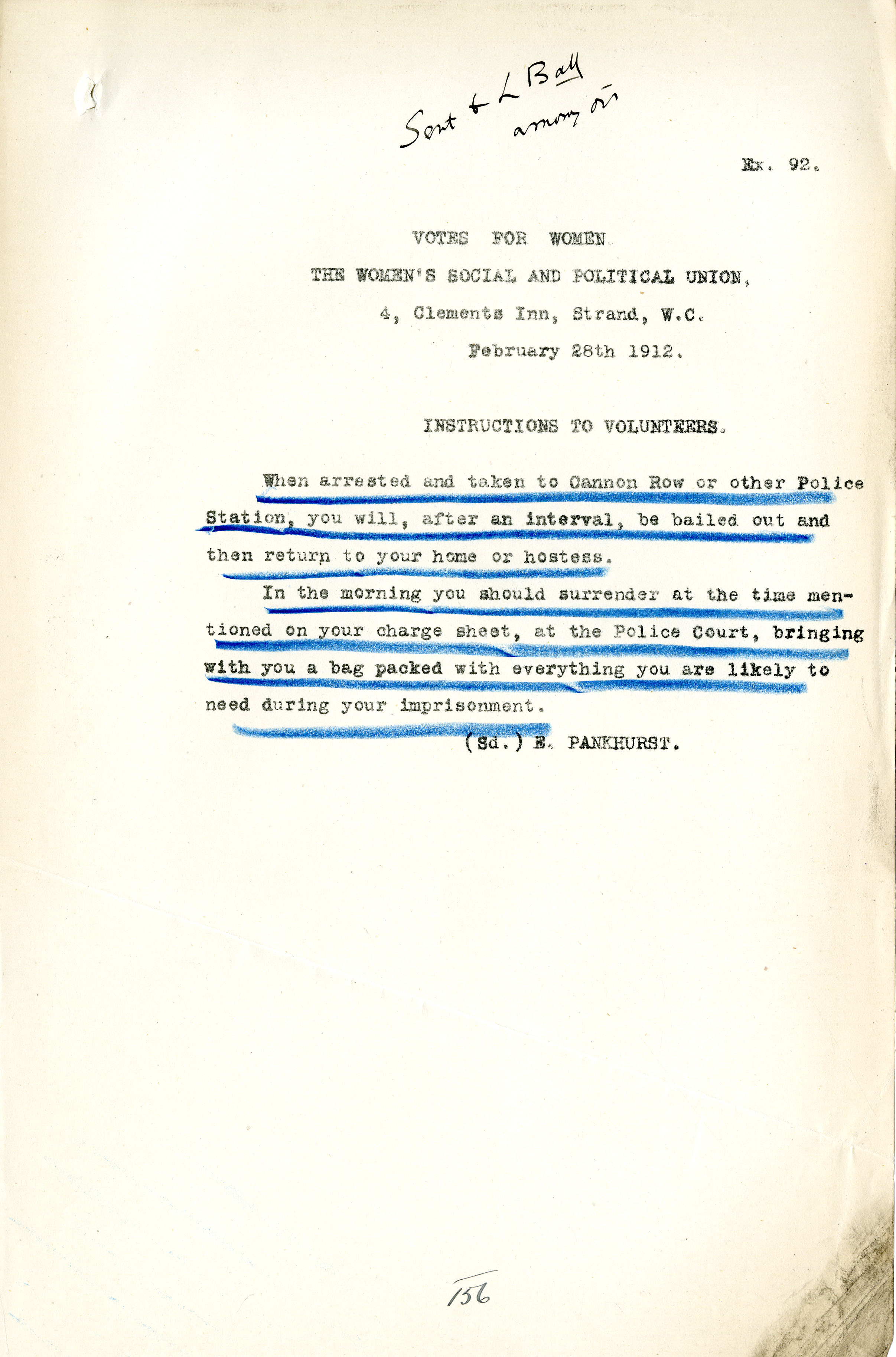 Instructions to suffragettes on what to do when arrested. These were sent to Lillian Ball, 28 February 1912 (Catalogue ref: DPP 1/23)
Transcript
Sent to L Ball
Among o[ther]s
Ex. 92.
VOTES FOR WOMEN
THE WOMEN'S SOCIAL AND POLITICAL UNION,
4, Clements Inn, Strand, W.C.
February 28th 1912.
INSTRUCTIONS TO VOLUNTEERS
When arrested and taken to Cannon Row or other Police Station, you will, after an interval, be bailed out and then return to your home or hostess.
In the morning you should surrender at the time mentioned on your charge sheet, at the Police Court, bringing with you a bag packed with everything you are likely to need during your imprisonment.
(Sd.) E. Pankhurst.
Return to Suffragettes on file