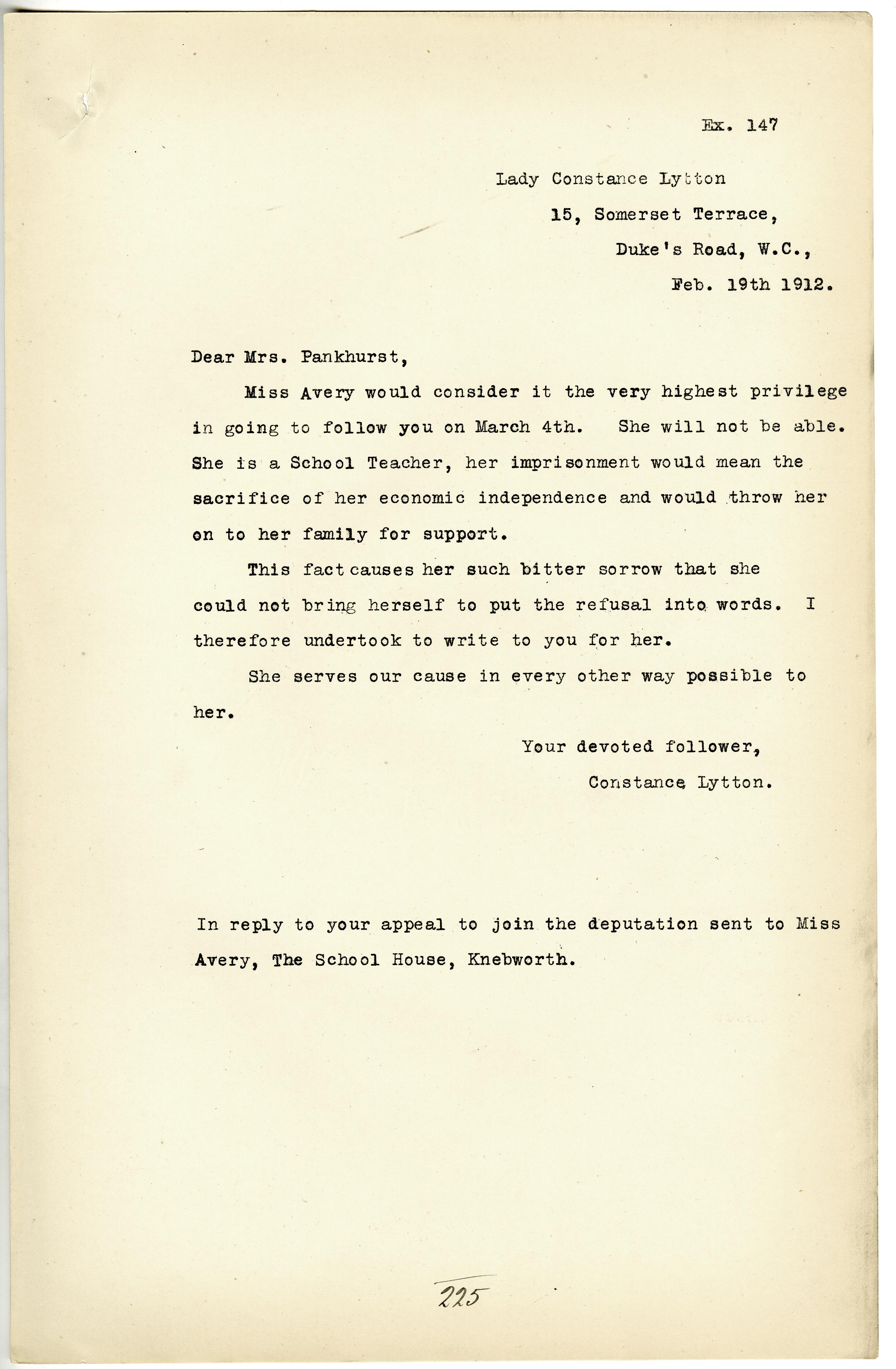 Letter from Lady Constance Lytton to Mrs Pankhurst about a school teacher unable to join a demonstration, 19 February 1912 (Catalogue ref: DPP 1/23)
Transcript
Ex. 147
Lady Constance Lytton
15 Somerset Terrace,
Duke's Road, W.C.,
Feb 19th 1912
Dear Mrs Pankhurst,
Miss Avery would consider it the very highest privilege in going to follow you on March 4th. She will not be able. She is a School Teacher, her imprisonment would mean the sacrifice of her economic independence and would throw her on to her family for support.
This fact causes her such bitter sorrow that she could not bring herself to put the refusal into words. I therefore undertook to write to you for her.
She serves our cause in every other way possible to her.
Your devoted follower,
Constance Lytton.
In reply to your appeal to join the deputation sent to Miss Avery, The School House, Knebworth.
Return to Suffragettes on file