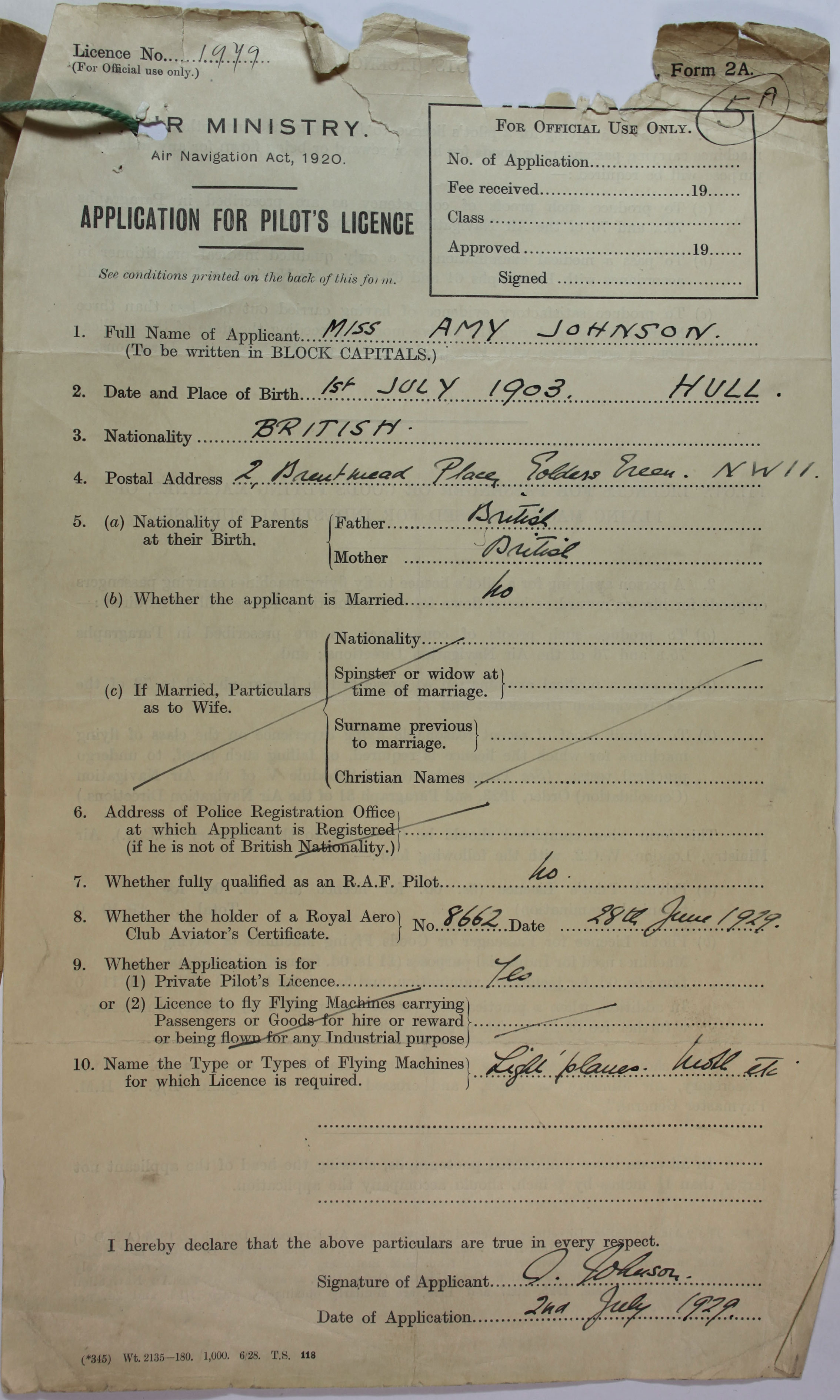 Amy Johnson (1903-1941) in her Gipsy Moth plane, was the first woman to fly solo from Britain to Australia. This is her application form for her pilot's licence, July 1929, (Catalogue ref: BT 217/1282)
Transcript
AIR MINISTRY                                                                   …
Air Navigation Act, 1920.
APPLICATION FOR PILOT'S LICENCE
…
1.
Full Name of Applicant:
Miss AMY JOHNSON

2.
Date and Place of Birth:
1st JULY 1903       HULL
3.
Nationality:
BRITISH

4.
Postal Address:
2, Brentmead Place, Golders Green, N.W.11
5.
(a) Nationality of Parents at their Birth:
Father: British,

Mother: British

(b) Whether the applicant is married
No
…
7.
Whether fully qualified as an R.A.F. Pilot:
No
8.
Whether the holder of Royal Aero Club Aviator's Certificate
No. 8662, 28th June 1929
9.
Whether Application is for:
1)    Private Pilot's Licence
Yes

2)    Licence to fly Flying Machines carrying

Passengers or Goods for hire or reward or being flown for any industrial purpose

10.
Name the Type or Types of Flying Machines For which Licence is required

Light planes, Moth etc.
Return to Significant People