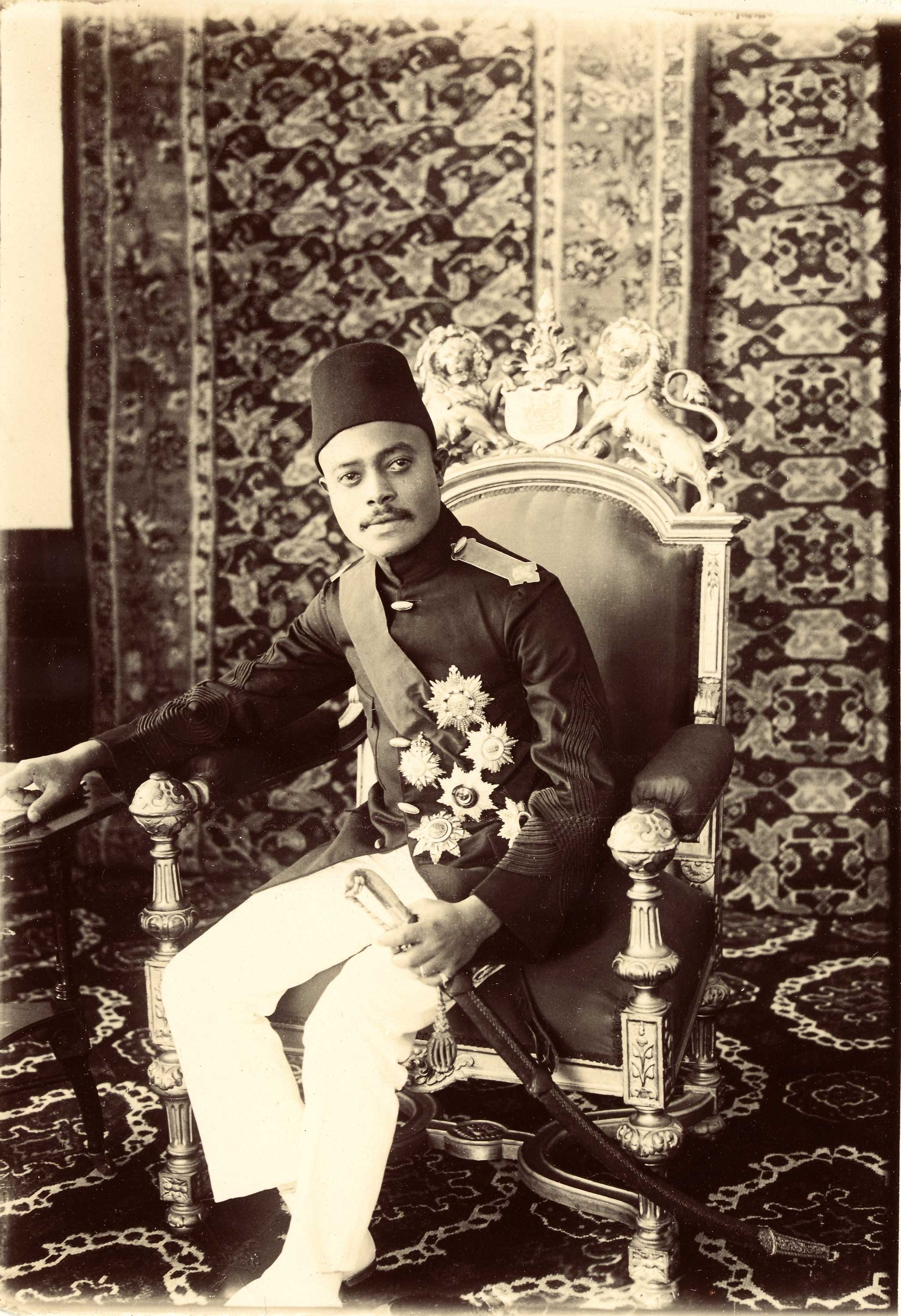 Document reference: (COPY1/522/274) Ali Bin Hamoud, Sultan of Zanzibar, 1908
Zoom in
How would you describe this man? What is the expression on his face?
The chair he sits on his intricately carved – what symbolism might the lions behind him show?
He wears a uniform and has many 'decorations' on his chest. What might this tell you about his character?
He holds a sword in his hand, what might this suggest?
The carpet and wallpaper within the room are highly decorative. Does this tell us anything about his personality or status?
His other hand rests on the table, pointing to a document on the desk. What might this show about his personality or role?
Return to People – GCSE English Language