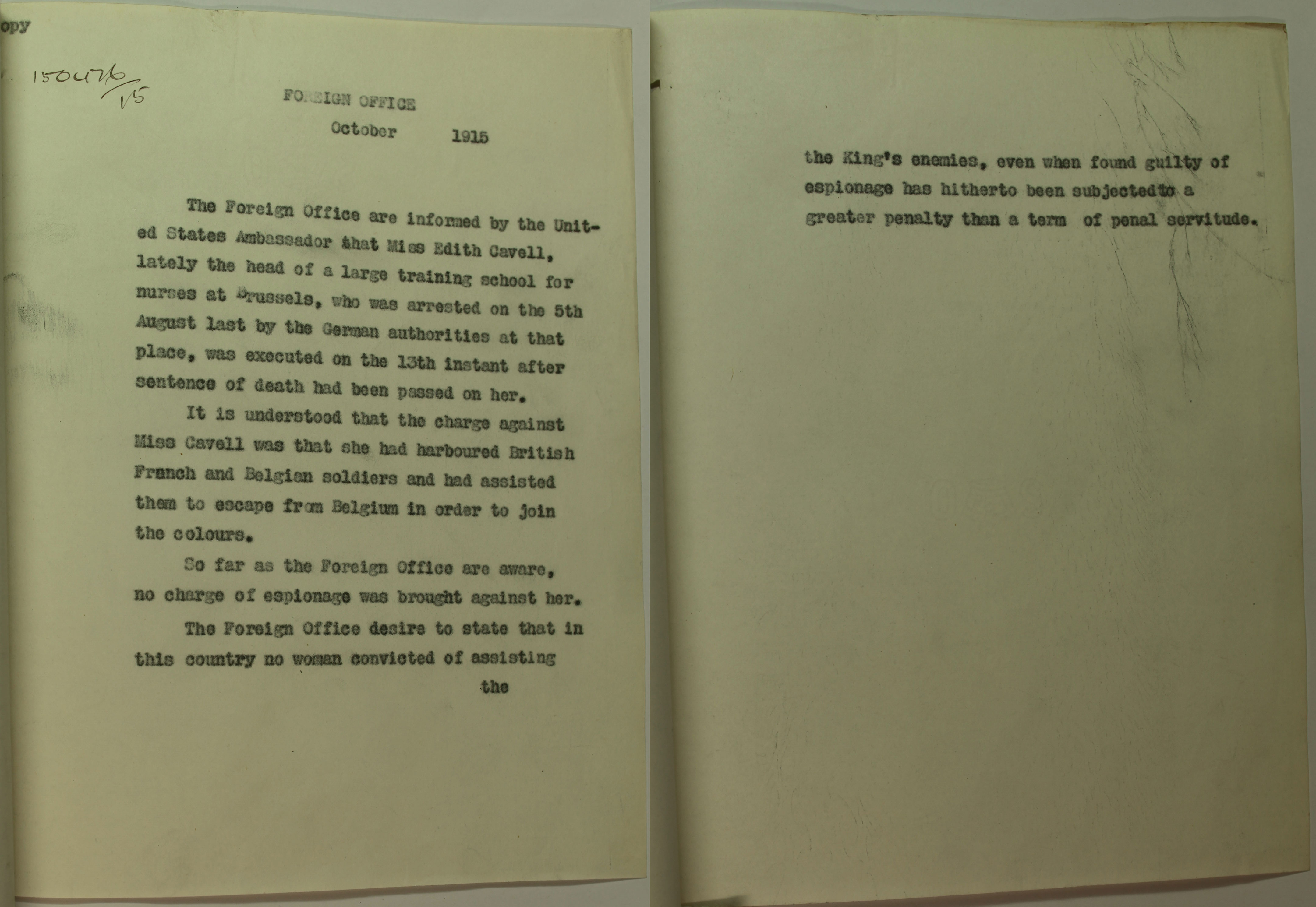 Statement issued from Foreign Office commenting on the execution of Edith Cavell, (Catalogue ref: FO 383/15)
Transcript
FOREIGN OFFICE
October 1915
The Foreign Office are informed by the United States Ambassador that Miss Edith Cavell, lately the head of a large training school for nurses at Brussels, who was arrested on the 5th August last by the German authorities at that place, was executed on the 13th instant after sentence of death had been passed on her.
It is understood that the charge against Miss Cavell was that she had harboured British French and Belgian soldiers and had assisted them escape from Belgium in order to join the colours.
So far as the Foreign office are aware, no charge of espionage was brought against her. The Foreign Office desire to state that in this country no woman convicted of the assisting the King's enemies, even when found guilty of espionage has hitherto been subjected to a greater penalty than a term of penal servitude.
Return to Medicine on the Western Front (part two)