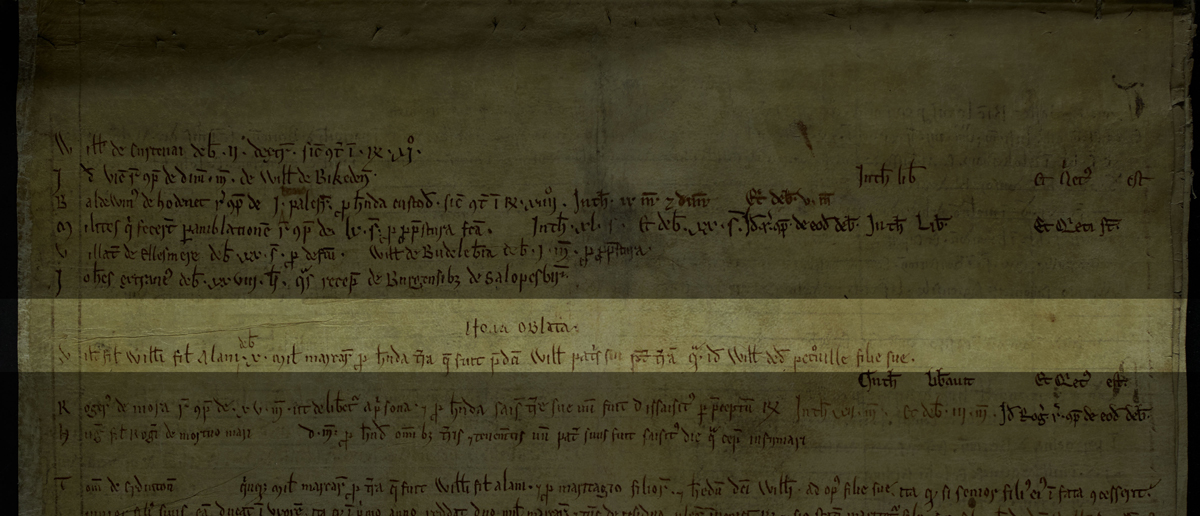 In 1214 William FitzAlan, one of King John's barons, paid a huge inheritance tax of 10,000 marks for his father's barony. This was documented in the accounts of the sheriff of Shropshire, 1214 (E 372/6).
Transcript
New Payments
William son of William son of Alan owes 10,000 marks for holding the land which belonged to the aforementioned William, his father, next to the land which the same William gave to his daughter Petronilla.
Original translation by Maroula Perisanidi.
Return to Magna Carta, 1215 and beyond