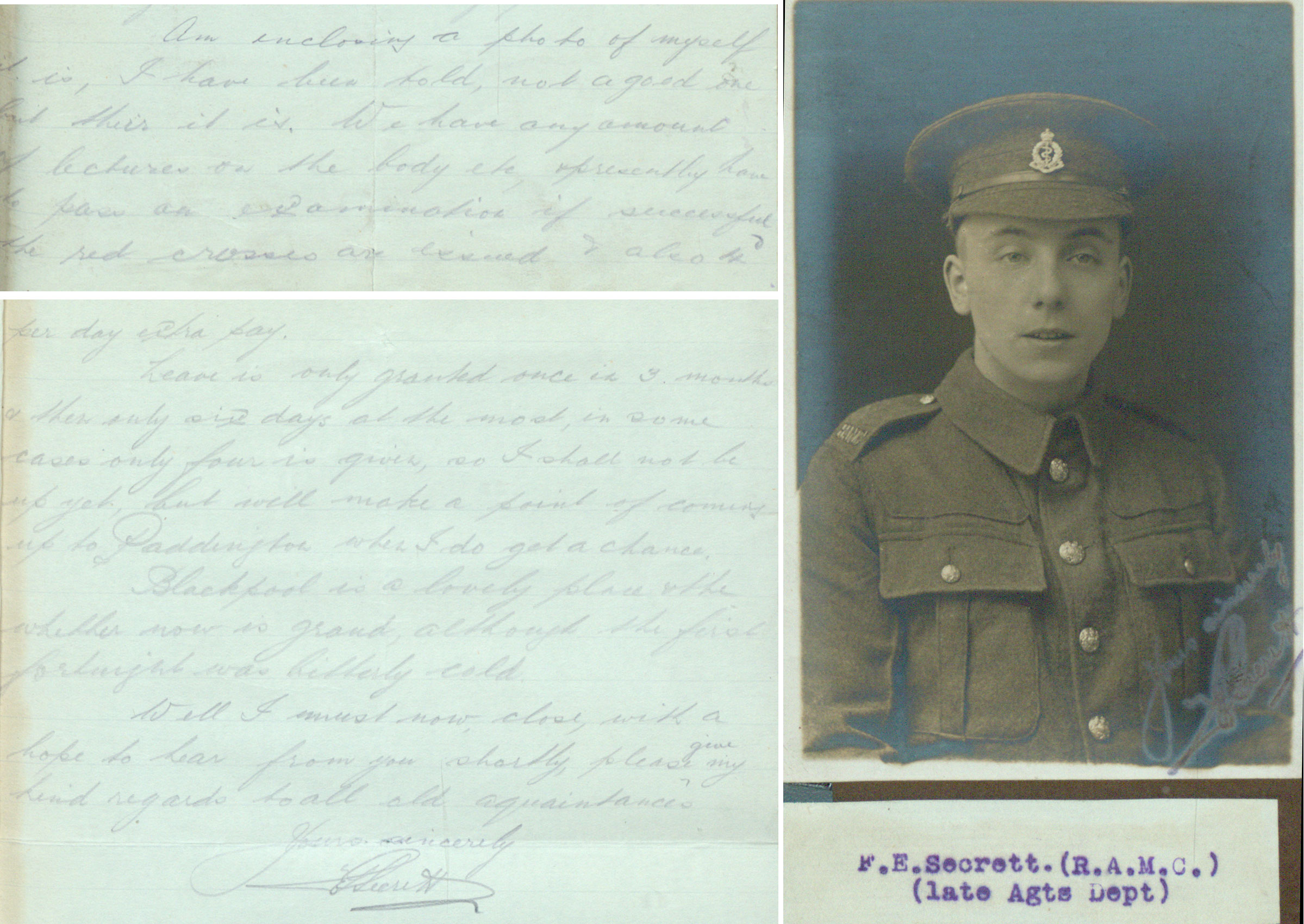 This is one of many letters sent by staff of the Great Western Railway Audit office at Paddington who had enlisted to fight in the First World War. (RAIL 253/516).
From 1916 newly enlisted Royal Army Medical Corps (RAMC) officers were taught how to cope with the types of injuries they would encounter at the front or at a casualty clearing station. They were learnt about hygiene, the prevention of infection and the importance of clean water and safe food.
Frank Edward Secrett, Royal Army Medical Corps, 29 April, 1917, Blackpool training depot, England. Regiment: Royal Army Medical Corps, 97469, Rank: Private, Enlisted: 6 June 1916, Discharged: 21 July 1919
Transcript (extract)
… Am enclosing a photo of myself, it is, I have been told, not a good likeness, but there it is. We have any amount of lectures on the body etc., and presently have to pass an examination, if successful the red crosses are issued and also 4d (pennies) per day extra pay.
Leave is only granted once in nine months and then only six days at the most, in some cases only four is given, so I shall not be up yet, but will make a point of course of coming up to Paddington when I do get a chance.
Blackpool is a lovely place and the weather now is grand, although the first fortnight was bitterly cold.
Well I must now close, with a hope to hear from you shortly, please give my kind regards to all acquaintances.
F. Secrett
Return to Letters from the First World War, part two