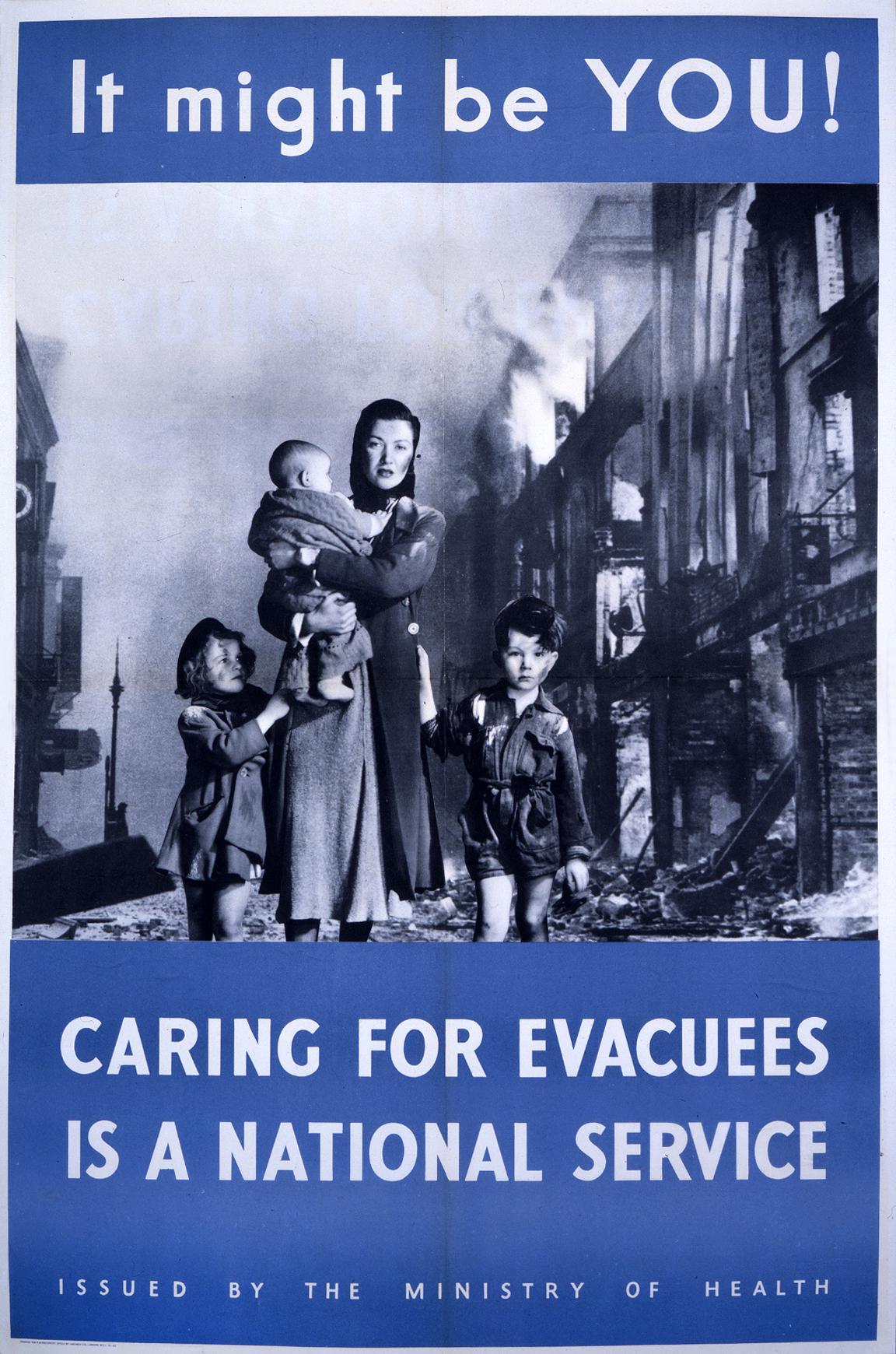 Poster entitled 'It might be you: Caring for evacuees is a National Service', 1939-1945, Catalogue ref: INF 13/171/7
How does the poster use language and image to persuade women to volunteer and help in child evacuation?
How does the poster try to 'persuade' families to support evacuation?
Transcript
It might be YOU!
Caring for evacuees is a national service
Issued by the Ministry of Health
Return to Home Front 1939-1945 (part one)