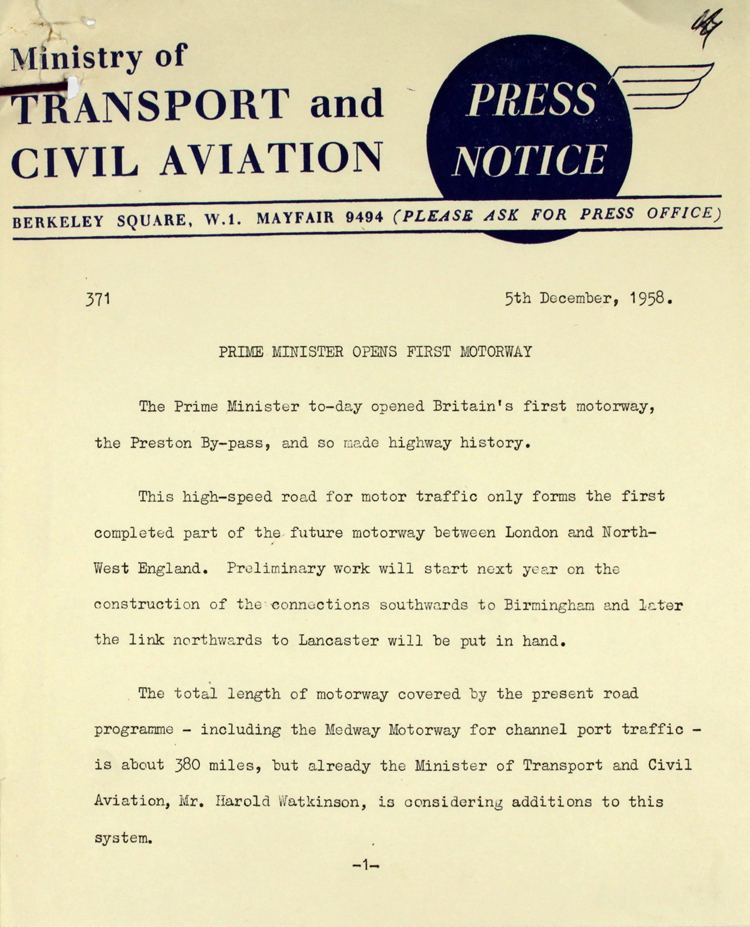 Extract from a press notice from the Ministry of Transport and Civil aviation, 5th December 1958 (MT 121/22)
Transcript
Ministry of TRANSPORT and CIVIL AVIATION
PRESS NOTICE
5th December, 1958.
PRIME MINISTER OPENS FIRST MOTOR WAY
The Prime Minister to-day opened Britain's first motorway, the Preston By-pass, and so made highway history.
This high-speed road for motor traffic only forms the first completed part of the future motorway between London and North-West England. Preliminary work will start next year on the construction of the connection southwards to Birmingham and later the link northwards to Lancaster will be put in hand.
The total length of motorway covered by the present road programme- including the Medway Motorway for channel port traffic- is about 380 miles, but already the Minister of Transport and Civil Aviation, Mr. Harold Watkinson, is considering additions to this system.
Return to Fifties Britain