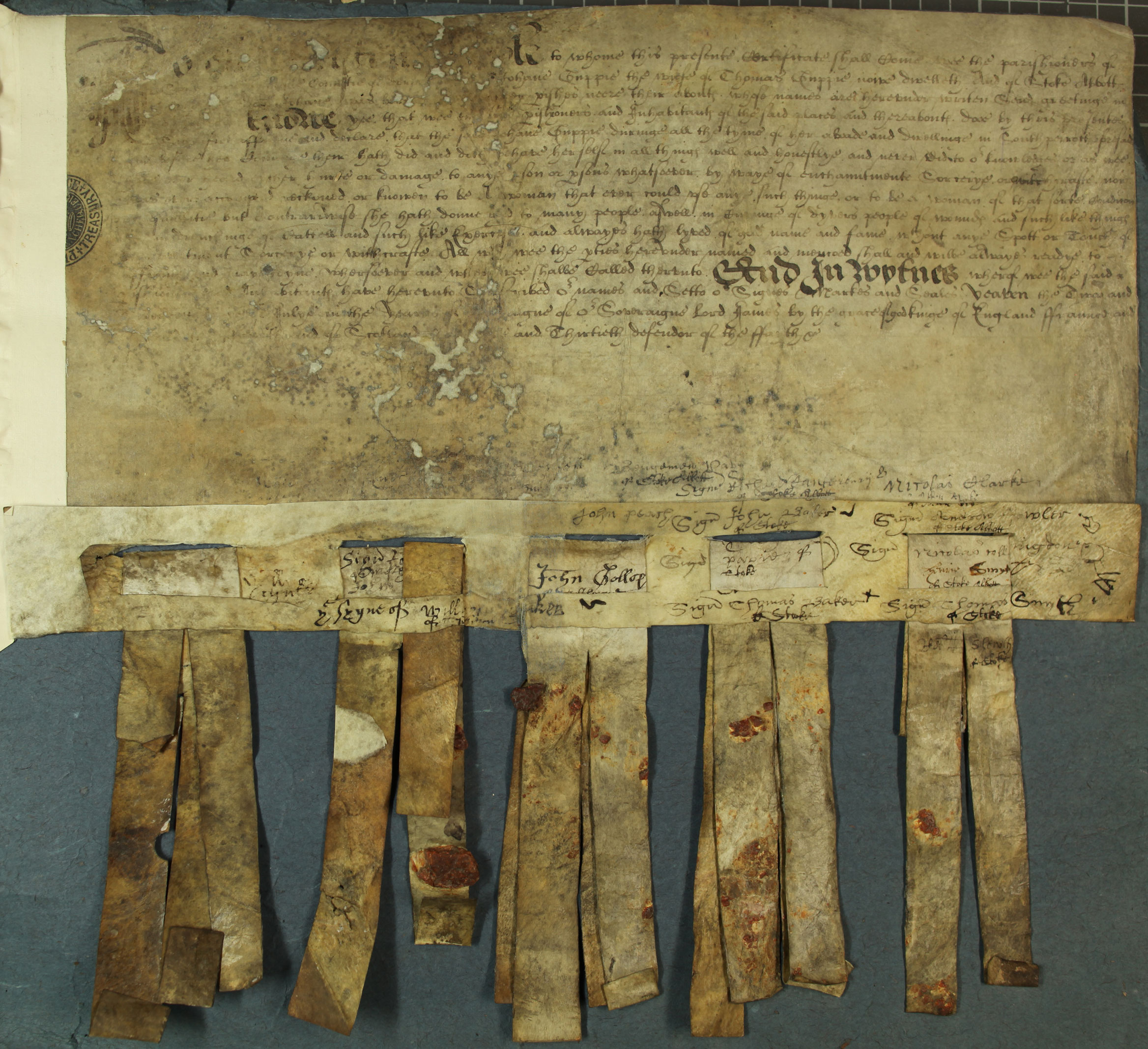 Joan Guppie: Certificate. (Catalogue ref: E 163/17/5)
The neighbours of a suspected witch were not always hostile towards them. This document (which is heavily damaged in places) is the certificate by some of the inhabitants of South Perrot, Dorset, stating that Joan Guppie was not a witch, 1606.
There is no transcript for this document owing to damage.
Return to Early Modern witch trials