The Irish War of Independence audio plays, The Bulletin and Persons Unknown, were commissioned to help explore more about the military dimensions to the conflict and the efforts on both sides to win the propaganda war. The plays use records at The National Archives to integrate the high politics with the everyday lives of people effected by the conflict in inventive, witty and powerful ways. You can listen to both plays below and also listen to the Q&A that followed the premiere on Thursday 24 November 2022.
The Bulletin and Persons Unknown are an Applied Stories production for The National Archives.
Please be aware that the following plays focus on themes of violence, prejudice, hatred and military occupation and may evoke strong emotions.
Audio dramas
The Bulletin by Barbara Bergin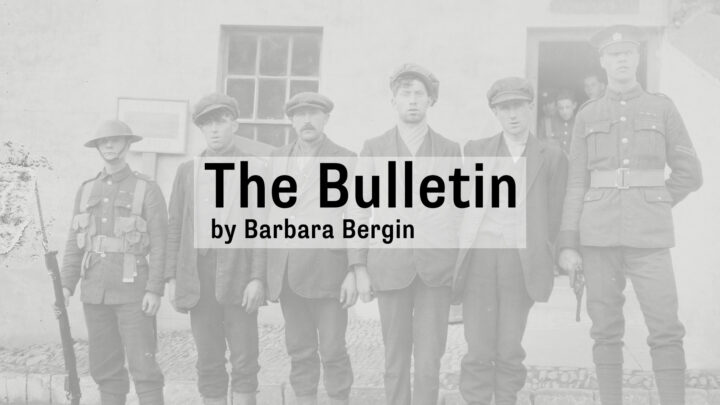 The Bulletin, by Irish playwright Barbara Bergin, follows an illegal Sinn Fein publication and its daily struggle to document British army actions in an age long before social media. Constantly hunted, the Bulletin's youthful team were pivotal in maintaining international pressure on Britain, uncovering the hidden cost of the war on Irish civilians, and driving Westminster politicians to the negotiating table.
Persons Unknown by Fin Kennedy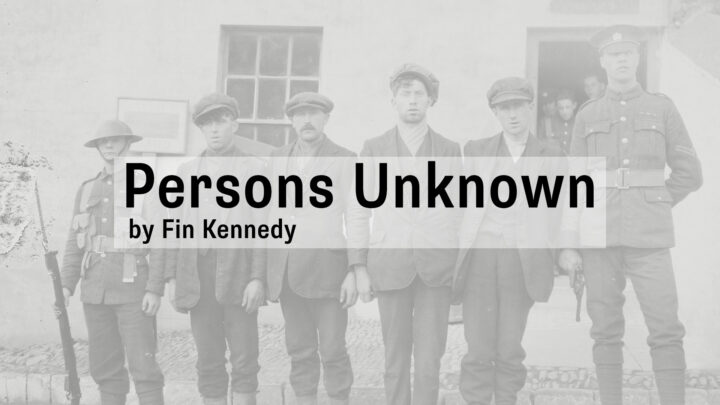 Persons Unknown, by British playwright Fin Kennedy, examines the British army's Courts of Inquiry, set up in place of coroner's courts under martial law, and intended to control information reaching the public domain. Staffed by just three unqualified army officers, Persons Unknown looks at the personal and psychological toll on army personnel, themselves fresh from the horrors of the First World War.
Q&A video
The below Q&A session features Iqbal Singh and Michael Mahoney of The National Archives in conversation with the playwrights Fin Kennedy and Barbara Bergin. The Q&A was recorded live following the public listening event on 24th November 2022.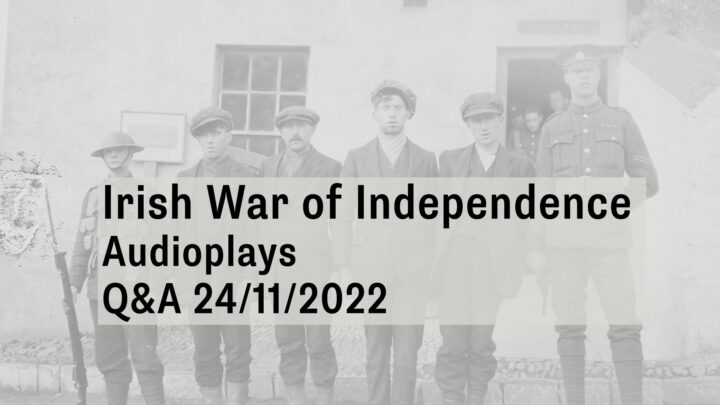 Blog posts
In the aftermath of the failed 1916 Easter Rising, public opinion underwent an extraordinary shift away from the union with Britain and towards the notion of an Irish Republic. Irish people were outraged by the reports of executions of rebel leaders and imprisonment of hundreds of nationalists.
The British government's threat to introduce conscription in 1918 further inflamed opinion, and loyalty to the Empire was soon to become a thing of the past. The election of 73 Sinn Fein MPs, representing republicanism, to the Westminster parliament, meant democratic legitimacy for some form of self-rule.
The National Archives' records help narrate most of the strands of the story of the Irish War of Independence 1919-21, and this blog attempts to illustrate the importance of specific collections.
Image: The IRA suspects guarded by British soldiers at the Bandon Barracks. © IWM Q 71708