A SafePod is now installed at The National Archives, providing a secure setting for researchers to access confidential datasets.
SafePod Network
The SafePod Network (SPN) provides a major advance to the way that sensitive datasets can be securely accessed for research purposes across the UK.
The SPN is the first service in the world to provide and manage a network of standardised safe settings (SafePods). All SafePods operate under the same policies and procedures and provide accredited researchers with access to their project datasets from Data Centres that join the SPN.
The SPN is funded by the Economic and Social Research Council and run by the Scottish Centre for Administrative Data Research as part of the ADR UK programme.
What is a SafePod?
A SafePod is a small standardised safe setting that provides the physical security and controls for a researcher to access sensitive datasets. This includes a door control access system, CCTV, a researcher area for the analysis of datasets and a separate secure storage area for IT equipment. A SafePod is also wheelchair accessible and includes a height adjustable desk.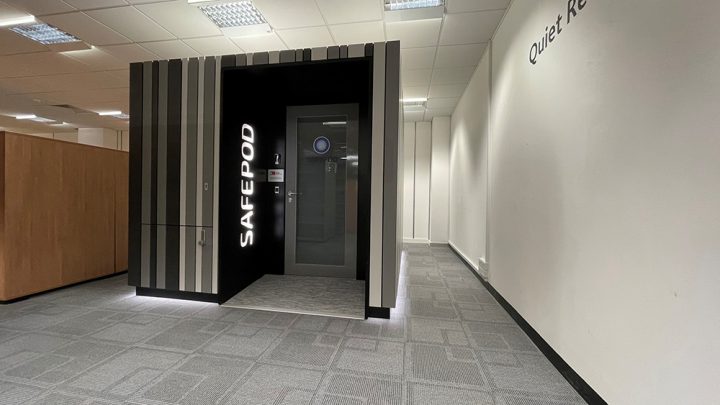 The major benefit of using the SafePod is that the researcher will be able to have local access to their project datasets, without the need for long-distance travel to a dedicated safe setting provided by a Data Centre.
A total of 25 SafePods will be part of the SafePod Network and spread geographically across the UK.
Data Centres joining the SPN
A wealth of government datasets, as well as study and survey datasets, will be available for secure access from SafePods. This will include datasets from:
Other Data Centres are expected to join the SPN to provide access to their datasets once the service is established.
SafePod booking
Once the SPN has gone live, then The National Archives' SafePod can be booked through their website at www.safepodnetwork.ac.uk. Where needed, priority of access will be given for research that is critical to society and the economy.
SafePod location and opening hours
Our SafePod is located in our reference library.
Booking information will be provided here and through the SPN website once we are ready to open the unit.
More information
For more information about our SafePod, please contact the Research team.
General information about the SPN will be provided through their website at www.safepodnetwork.ac.uk, which is expected to launch in the summer of 2021.
SafePod is a registered trademark of the University of St Andrews.