Our Archives for Everyone vision sets out our ambition to become a national archive of the future. We want to create new, inclusive and exciting spaces, physical and virtual, for our visitors to encounter our collection afresh.
More than 40 years after our relocation to Kew,  our public spaces now need updating to provide more suitable accommodation for readers, school groups, research communities and for the growing number of visitors to our events and exhibitions programme.
In 2015 we commissioned the architectural firm AOC to develop a multi-year architectural masterplan. They have previously worked with the Wellcome Collection, Somerset House and Royal Armouries on similar projects.
The masterplan provides us with a phased approach to update and future-proof our facilities, improving our public spaces to give all of our visitor groups the spaces they need. These developments are vital to engaging new and diverse audiences with our collections and ensuring our archives remain relevant and well-used into the future.
The story so far
Earlier phases of the programme have resulted in the transformation of our ground floor café, the creation of our events auditorium and school learning spaces and improvements to our visitor facilities.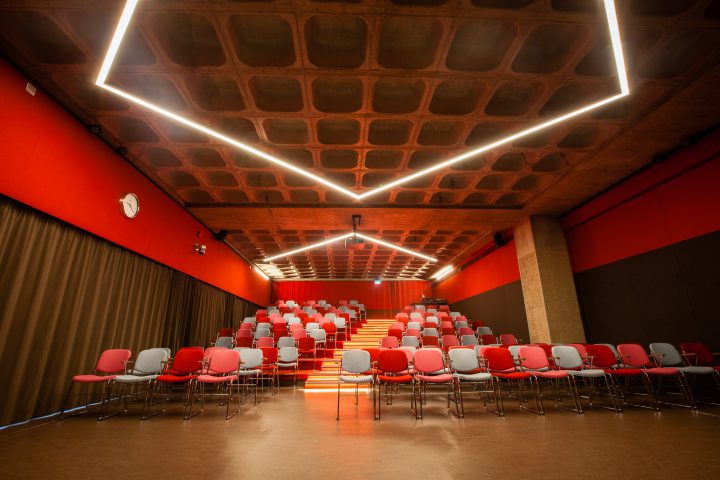 Current works
Work began in November 2022 to build the first phase of the Clore Learning Centre in our first floor reading rooms.
Supported by the Clore Duffield Foundation and The National Archives Trust, the Centre will allow us to deliver in-person and online learning programmes for thousands of school age students and learners of all ages, accommodating a new broadcast studio, production studio, lunch and lounge area, and hand washing and storage area.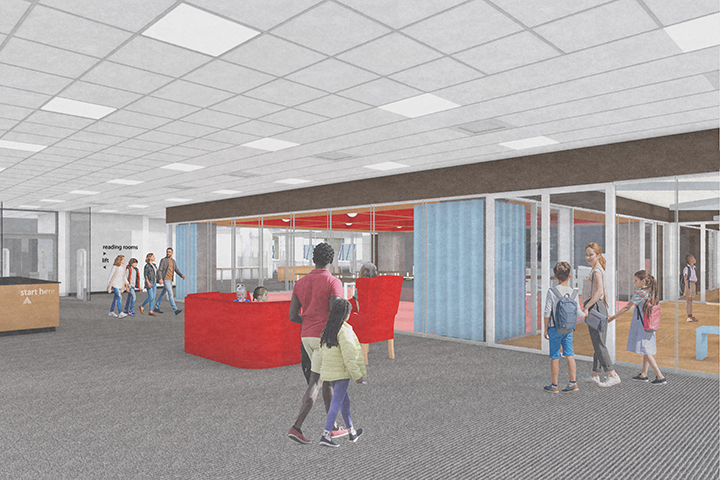 Future plans
There is still much more we need to do to give visitors the spaces they need over the coming years.
Future phases will see us work with The National Archives Trust for the continued transformation of our exhibition spaces, reading rooms and other public areas.