Main section
The 19th annual report and accounts for The National Archives have now been published.
We are a non-ministerial department, and the official archive and publisher for the UK Government, and for England and Wales. We are the guardians of over 1,000 years of iconic national documents, expert advisers in information and records management, and a cultural, academic and heritage institution.
We fulfil a leadership role for the archives sector and work to secure the future of physical and digital records. Our collection is accessible to everyone all over the world.
This year's annual report and accounts cover our efforts to transform ourselves into an archive that is inclusive, entrepreneurial and disruptive while we continue to support the UK Government's response to the COVID-19 pandemic. We have seen through the two-year strategic response to COVID-19 we launched in 2020 and taken crucial steps towards realising our strategic vision to make Archives for Everyone, which entered its third year.
In line with this vision, in 2021 we restated our commitment to 'Becoming the Inclusive Archive' – the archive that is available for every person we serve, enriched by the diverse and talented individuals who work with archives of all kinds. As we emerge from the period defined by the pandemic and embed its adaptations and innovations into our working practices, we move with greater agility and resilience towards our intention to be the 21st-century national archive.
Read a selection of our 2021-22 highlights by clicking through the tabs below.
Tabs
Government
---
We provide expert advice and scrutiny, ensuring that the record survives and thrives
● We have been a solid support for government departments and public record bodies throughout the pandemic, helping archive services across the country preserve and create records for generations to come.
● We worked closely with government departments to ensure public inquiries could go ahead even when access to our records was limited.
● We played a vital role by keeping legislation.gov.uk/coronavirus up to date as regulations changed and by capturing the government's response to the pandemic via 58 million unique online snapshots.
● Our major project to transfer historic Ministry of Defence service personnel records continues apace. Almost 2.5 million of these important historical records are now in our care and our specialists are busy unearthing the fascinating stories they hold.
● We accessioned more than 70,000 paper records from government departments over the past 12 months.
● Our Freedom of Information Centre resolved 600 more cases this year than the previous year. We led a major review of a new Code of Practice issued under Section 46 of the Freedom of Information Act 2000 and trained 500 public sector colleagues on the new guidance.
● Over the past year, we developed two pioneering tools that make legal documents more accessible: Lawmaker, which makes drafting legislation more streamlined, and Find Case Law, which publishes court judgments and tribunal decisions online quickly and easily.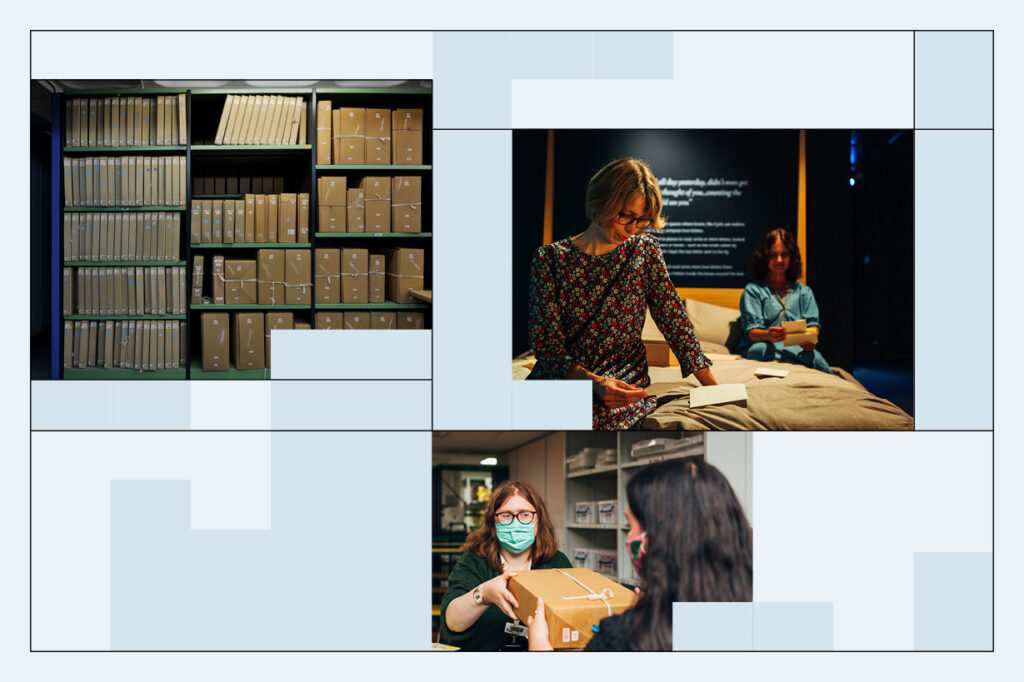 Public
---
We work to inspire new ways for people to use and experience our diverse collection
● We were delighted to release the 1921 Census on 6 January 2022 in partnership with Findmypast.co.uk, the largest ever census release in England and Wales. For the first time, records are now available of nearly 38 million people at this key moment in inter-war life.
● We brought the census to life with our '20sPeople' programme of events and digital content and our immersive exhibition, 'The 1920s: Beyond the Roar', where visitors could encounter stories and famous places from the era in all their glamour and glory.
● Throughout the period defined by the pandemic, we put in place robust and proportionate measures at our site in Kew following government guidelines. When we re-opened in April 2021, we introduced advanced bookings for readers and throughout the year we've gradually seen more people come back to Kew. Our visitor satisfaction reached an impressive 94% for the past 12 months.
● Our online programme goes from strength to strength: 40% more people have joined our events this year and our 'On The Record' podcast has increased its audience by 25%. We have now made it possible for audiences to 'Pay What You Can'.
● Our collections have been taking social media by storm this year; we joined TikTok in 2022 and a video featuring one of our medieval manuscripts went viral with over a million views!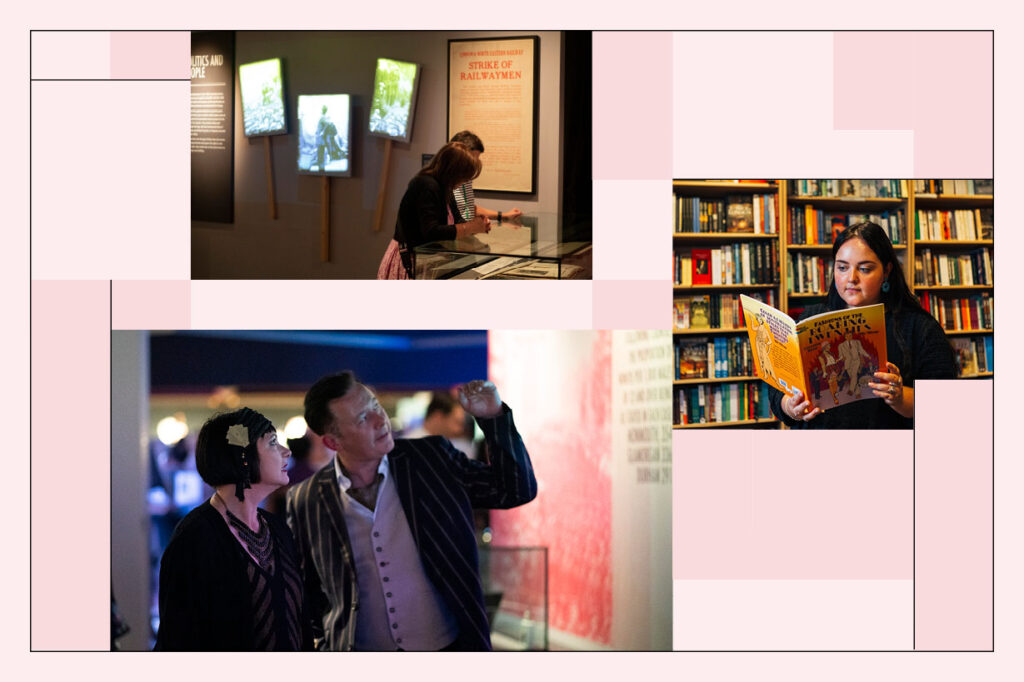 Education and outreach
---
We are encountered by people and communities in unexpected places and at vital moments
● We've reached more people with our education work this year than ever before. By adapting our resources for the era of online learning, we've taught over 18,000 school students across the country and trained nearly 2,000 teachers and archivists. We have also been updating our materials to ensure they reflect the vibrant diversity in both our collections and our many audiences.
● Despite the pandemic, we've kicked off many outreach projects in the past 12 months. Our 'Connecting through Collections' project brought together elders living with dementia and young people, and this year our collection items inspired an impressive 11,000 contributions to the Arts in Care Homes social media campaign! We ran all kinds of workshops, including our pioneering session that mixes therapeutic practice with archival research, in conjunction with the Black African Asian Therapy Network and Stillpoint Spaces London.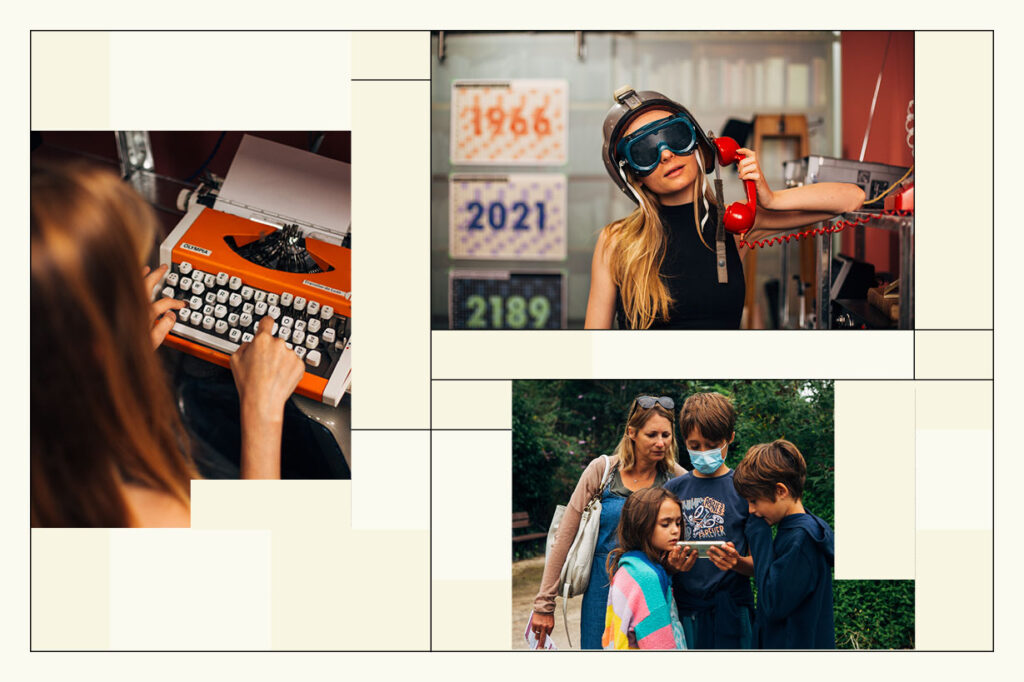 Research
---
We inspire and enable pioneering research by fostering community, collaborative engagement and inclusive practice
● Even when the pandemic made meeting in person difficult, we continued building our research networks and, by improving our agility as an organisation, we delivered on our research commitments.
● Our cutting-edge research continues to illuminate the rich data in our collections using the latest technologies. Ongoing projects include: 'Workhouse Voices', a schools programme on the Victorian poor funded by the Arts and Humanities Research Council (AHRC); 'Engaging Crowds', a project on citizen research and cultural heritage data at scale, also funded by the AHRC; and 'From Lima to Canton and Beyond', which uses an Artificial Intelligence-aided heritage materials research platform for studying globalisation through art, funded by the AHRC and the National Endowment for the Humanities (NEH).
● This year we have secured a crucial £1.6 million in funding for ground-breaking projects such as 'Our Heritage, Our Stories', which will design AI tools connecting community-generated digital content for the public to explore. We also succeeded in winning six more research grants and supporting six grants based at other organisations.
● Despite events happening online during the pandemic, we've hosted some important conversations this year about the direction of archival research. Our 2021 Annual Digital Lecture explored 'Data Feminism and the Archive' and the annual Gerald Aylmer Seminar looked at 'New ways to work'. In June 2021, we explored how crisis can be a catalyst for change at the 'Discovering Collections, Discovering Communities' conference.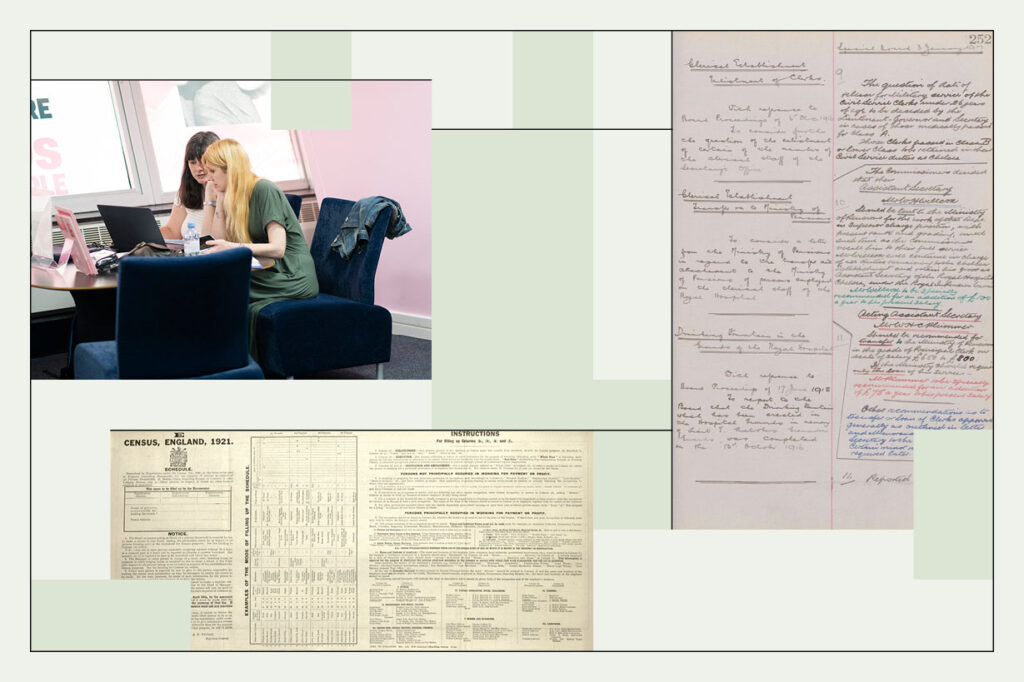 Archives sector
---
We support archives of all kinds towards a sustainable future
● As sector leader in England, we strive to support archive services in difficult times. This year we made crucial financial assistance available, giving out £660,000 in New Burdens funding and setting up a new Records at Risk Fund.
● Despite disruption due to the pandemic, archive services across the country successfully accessioned over half a kilometre of public records over the past 12 months – that's more than five rugby pitches!
● We've been investing in archive services across the country, awarding £297,929 in partnership with The Pilgrim Trust and the Wolfson Foundation, £97,432 in 'Archives Testbed' grants, £53,102 in 'Networks for Change' grants, £30,000 in Scoping grants and delivering the 'Collaborate and Innovate' funding programme.
● Our online catalogue, Discovery, has proved to be an important hub once again for collections across the country. This year more than 700 collections were added to its roster and we trained nearly 100 record creators on the tool.
● Throughout the pandemic, we have kept vital operations running including the Archive Service Accreditation programme. Our peer mentoring programme is thriving and we've been developing new training resources to make archive professions more accessible, like an apprenticeship for Archivist and Records Managers and an inclusive digital access pilot.
● We've been working closely with the international archive community this past year and are honoured to currently hold the Presidency of the Forum of National Archivists (FAN). We mobilised swiftly with international colleagues in early 2022 to respond to events in Ukraine, setting up a Digital Safe Haven to try to preserve their archives during the conflict.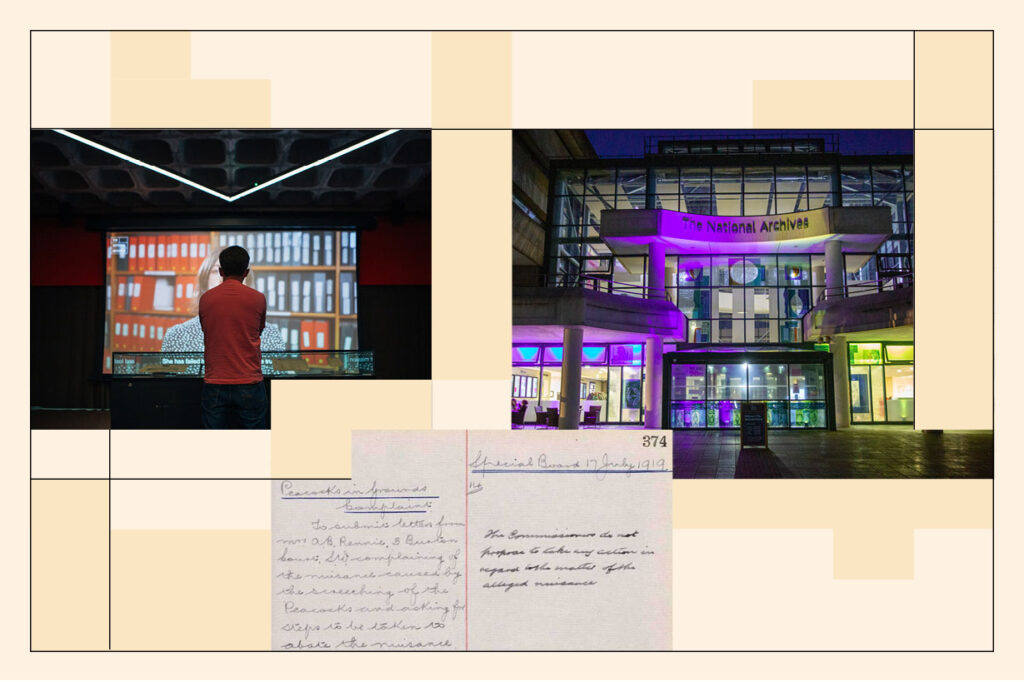 Appendices
---
Core financial tables 2021-22
Download core financial tables 2021-22: Public spending and Administration budget (XLS, 66 KB).
Summary of public records transmitted to The National Archives
This report is produced annually. It provides a summary of the public records transmitted to The National Archives from various sources. It gives a brief description for each piece, including the dates covered.
Download the summary of public records (XLS, 63 KB) transmitted to The National Archives 2021-22.
Exercise of delegated powers conferred on the Secretary of State by the Public Records Act 1958
This report is produced annually. It gives details on how The National Archives has exercised particular powers delegated to our Chief Executive and Keeper by the Secretary of State. These documents provide information on:
Approval given for the transfer of public records between The National Archives and places of deposit, in either direction.
The appointment of approved places of deposit for public records with specific local relevance or particular specialist and administrative requirements, which are held outside The National Archives.
Approval given for the presentation of public records that have not been selected for permanent preservation at The National Archives to other appropriate bodies.
Download the Exercise of delegated powers 2021-22 (DOC, 27 KB).
Staff engagement survey
Read the results of our staff engagement survey in the Transparency section of our website.
Accounting officer system statements
Alongside our annual report and accounts, HM Treasury ask that government departments prepare Accounting Officer System Statements. Visit GOV.UK to find out more about them.
Read The National Archives Accounting Officer System Statement (PDF, 0.8 MB).
Reports and accounts in the UK Government Web Archive
See reports and appendices from previous years:
Download the annual report and accounts 2020-21 (PDF 2 MB)
Download the annual report and accounts 2019-20 (PDF, 2 MB)
Download the annual report and accounts 2018-19 (PDF, 2,2 MB)
Download the annual report and accounts 2017-18 (PDF, 1.2 MB)
Download the annual report and accounts 2016-17 (PDF, 3.25 MB)
Download the annual report and accounts 2015-16  (PDF, 2.0 MB)
Download the annual report and accounts 2014-15 (PDF, 17.20 MB)
Download the annual report and accounts 2013-14 (PDF, 6.39 MB)
Download the annual report and accounts 2012-13 (PDF, 2.65 MB)
Download the annual report and accounts 2011-12 (PDF, 2.43 MB)
Download the annual report and accounts 2010-11 (PDF, 1.61 MB)