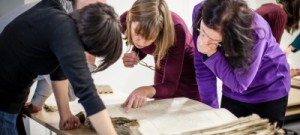 PAST skills and methodology workshops provide students with the skills needed to use the archives and records in their field.
During each session students receive tuition and guidance on a range of archival research skills specific to their research area and undertake practical exercises involving hands-on document work.
We have several upcoming workshops – we hope you can join us!