We are currently hosting a selection of remote volunteering projects using the transcription and collaboration website From The Page. Although this is limited at present, we are looking to add further projects in the future.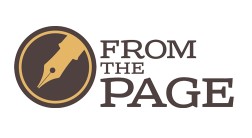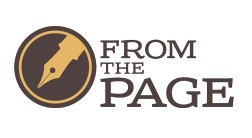 To get involved in one of our projects head over to our page on From the Page. You will need to create a free account but once you have done this you can start transcribing our records with us.
The projects that we currently have online are:
Copyright entry forms: Paintings and drawings (COPY 1)
19th

–

century British army records (WO 25 and WO 76)
Registers of Certificates of Service, Masters and Mates, Foreign Trade pt 2 (BT 124/7 – 10)
There is guidance on the web page for each project to help you, but if you have any questions regarding these projects then please email remotetranscription@nationalarchives.gov.uk or leave a note on an individual page and we will answer.
---
Board of Trade Design Registers Project, 1901-1932
Background to these records
The National Archives has a rich collection of designs registered for copyright protection between 1839 and 1991.
The designs are 'ornamental' rather than functional – so it's the appearance of a design that is registered rather than how something works.
Designs were allocated a 'registered design number' which companies would often mark on their products. They were also given a 'class' number which represented the type of product – textile, wallpaper, china, glass, earthenware, metal or wood.
Representations and Registers
The National Archives' registered designs collection is in two parts:
Representations – samples, photographs or drawings of the items being registered
Registers – information about the people or companies (known as proprietors) who were registering the designs
What's the aim of this project?
At the moment, our catalogue doesn't include any information about proprietors for the designs in this period. This means that people have to come in to Kew and look at a number of documents to try and find what they want.
This project will add information about proprietors into the catalogue for the years 1901 to 1932 so that users will be able to search online for designs by:
the name of the proprietor
the design number
any town, city or county
the class number
This will open up great opportunities for fascinating research into business, local and social history.
Where will the information come from?
Although the information about proprietors is in the registers at The National Archives, it was also published in the Illustrated Official Journal (Patents).
Copies of the Journal are at the British Library, and these have been scanned and saved as pdfs. The information in the pdfs has been 'read' using Optical Character Recognition (OCR) software and copied into spreadsheets.
In some places the OCR software hasn't read characters properly which means there are mistakes in some of the spreadsheets.
What will volunteers be doing?
Volunteers will be working from home, comparing pdfs and spreadsheets to identify where information doesn't match, and entering the correct information into a notes column.
The project manager at The National Archives will meet with volunteers over Microsoft Teams to talk though everything beforehand, and will arrange regular catch-up meetings to answer questions and make sure everything is going smoothly.
At the end of the project volunteers will be invited to Kew to see some of the original design representations from 1901 to 1932, along with others from both earlier and later periods.
The pdfs and spreadsheets look like this: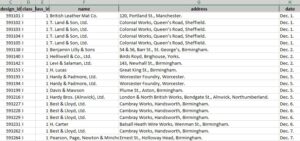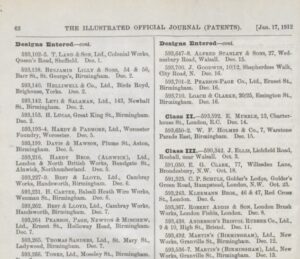 Skills and equipment required:
Confidence to navigate around spreadsheets and add comments as necessary
Ability to focus on detail when comparing pdfs and spreadsheets
Computer with capacity to download spreadsheets and pdfs which will be sent using WeTransfer or DropBox, although there might be alternatives to this
A good-sized screen or monitor for viewing and comparing pdfs and spreadsheets
Interested?
Would you like to volunteer? If so please contact us on volunteer@nationalarchives.gov.uk.
---
Projects involving online collaboration
Help us to describe our records online. We are encouraging users to help tag and contribute to our records, both in our online catalogue, Discovery, and on other interfaces such as the photo-sharing website Flickr.
Discovery – the introduction of a tagging tool to Discovery allows users to assign key words or phrases to our records, helping other users to find records that they previously wouldn't have identified. As much of the catalogue data also uses older language to describe our records, tagging presents the opportunity to refresh and modernise some of this language, making it relevant to today's users. This will lay the foundations for future developments, such as adding user-generated content to catalogue descriptions and tagging records with location information.
Through a lens – our 'Through a lens' series has seen the publication on Flickr of the CO 1069 series of photographs, providing online access to thousands of photographs previously only available at Kew. This has given users the opportunity to engage with our records, to tag and contribute comments and suggestions to help improve catalogue descriptions and geographical references. Our ultimate intention is to extract these contributions from Flickr and add them to our catalogue. Building on the success of our Africa through a lens project in 2011, and the Your Caribbean Heritage cataloguing project, our wider Caribbean through a lens project seeks to build relationships with under-represented communities regionally and engage with non-traditional audiences of archives. Contribute to our collections on Flickr now.